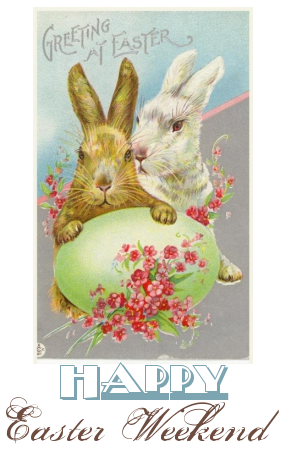 Easter sure snuck up on me this year. It always feels strange when Easter arrives in March, but if not for seeing my sweet Easter basket this morning that Mom made for me, along with her dying a few eggs last night....

(of course you can't ever be too old for an Easter basket and colored eggs! What are ya thinking?)

.... Easter would have come and gone and I wouldn't even have known it.

For weeks now, we've been running ourselves into the ground getting the house ready to put on the market. I feel like I'm 90 years old.

So since we've been so busy getting the house ready, packing boxes and carting them to "the farm"

(more on that later)

... I'm sad to confess that I never put up our Easter decorations. Since I failed at that this year, here are older photos of some of them.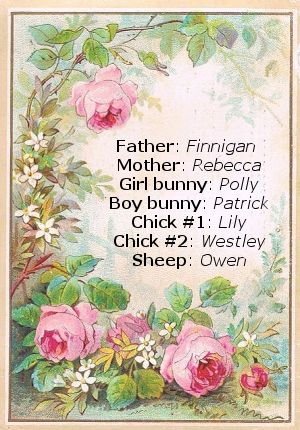 What? Doesn't everyone give their holiday figurines names?

We do the same with our snowmen at Christmas.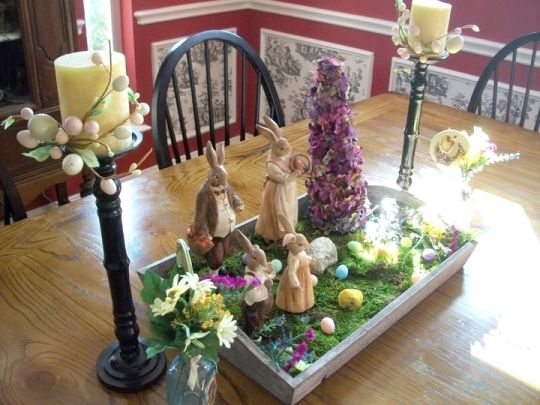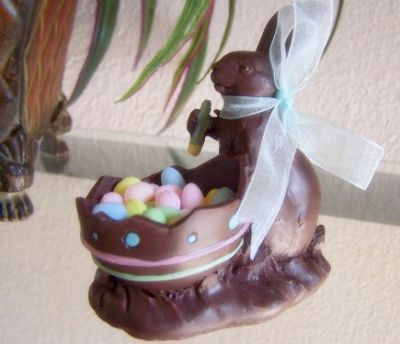 Named after the rabbit in Jimmy Stewart's movie classic, Harvey, meet ELWOOD P. DOWD.

(And I'm pleased to announce that that hideous blue dinosaur-sized bow is no longer a part of his wardrobe. It was just too dandy for Mr. Elwood P)

.