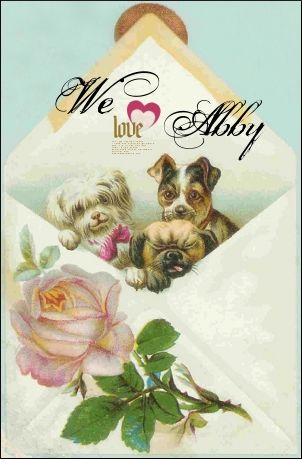 ~ Max Eastman, Enjoyment of Laughter



Guess where I am.... again.

If you know me, or are psychic I suppose, you've probably guessed that I'm sitting outside with Abby. If you did think that, you've won the grand prize of being right!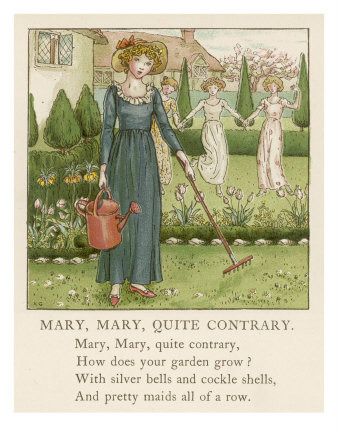 And that's it for the prize, sorry. You were right, the end. There will be no Snicker's bars, Starbuck's gift card, Spring flowers from Trader Joe's, or a box of Shipley Donut's. (Erhm... if I even had donuts I wouldn't be sharing them with anyone, no matter how much I liked them).

Abby has been OBSESSED with the good old outdoors lately. Her newly discovered outside activity is being a grass catcher. And when I say grass catcher, I mean this literally. See for yourself.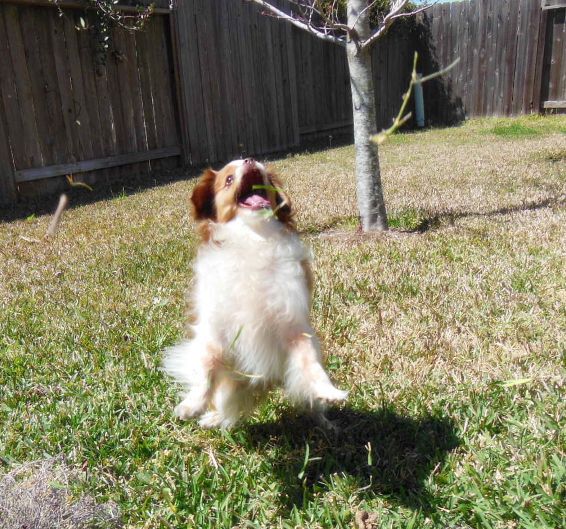 We were out here earlier, playing her favorite game, but this time I decided to have some Me-Time on the laptop. Unfortunately, it isn't very relaxing because Abby is pacing in circles on the patio. It feels like I'm watching her detox off caffeine.

I guess I've spoiled her these past few days. Unless one of the other dogs - Maddie usually, as Izzy is an indoors diva - is out here with her, she expects me to be her playmate. If I'm not sitting on the ground, throwing grass at her for her to catch she doesn't know what to do with herself.

But how can I say no to this sweet face?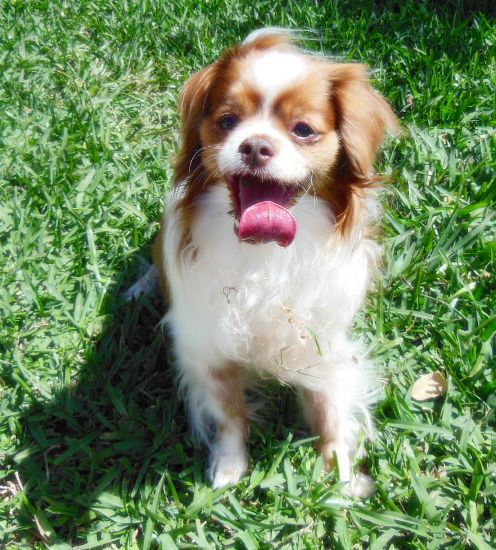 Abby isn't only obsessed with the sport of grass catching. She's also enamored with the herbs we just bought from the garden center. We planted mint, and then lemon thyme I believe.

Abby and myself both l-o-v-e the lemon! I have to watch her like a hawk around it because she tries to pull up the entire plant in one big bite.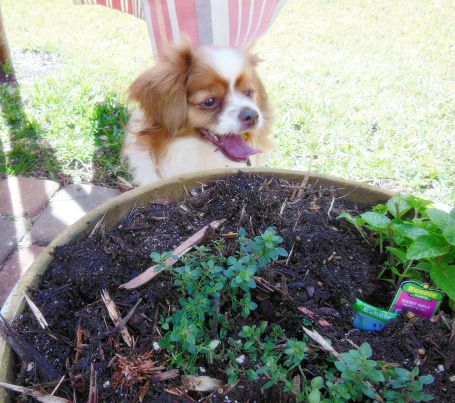 I almost forgot to mention that we came up with a new nickname for Abby. All our girls have really long names, and I really felt like Abby should have one, too.

(She used to be my brother's dog, so that's why her name was so short).



Since gardening and the outdoors seems to run through her veins, first we thought of incorporating "Calamity Jane" or "(Samwise) Gamgee," but then we thought of something that sounded even more fitting.
Abigail Annie Oakley.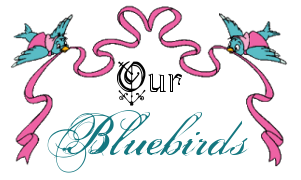 For the longest time the bluebirds and black-capped chickadees both were making this their home, but in the end the bluebirds came out on top.






I'm not a fan of rants, but sometimes ya just gotta!

1). I miss seeing our birds eating on the back porch. Since we had to take the porch cover down, that darn hawk has been hanging around. It killed one of our doves last week, and only this afternoon I saw it circling over the neighborhood. It was really close.

We've since started feeding the birds on the side of the brick wall, since it's canopied by tall bushes. They haven't been going after the seed much since we started that, but I'm not taking any chances on losing another bird.

2). This next complaint speaks for itself.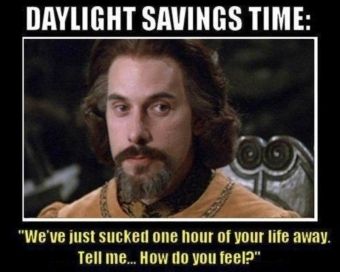 Okay, I think I suck at ranting. Epic Fail.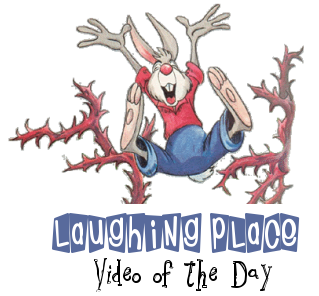 This brings back memories of high school. I'm not really a big Jim Carrey fan, but this is pretty hilarious.



"Vanilla Ice" had a really amazing home renovation show a couple years ago. I wonder if it's still airing? I think he only renovated mansions. I only saw 2 or 3 episodes, but I enjoyed each one.





Whew! Did anyone read this entire post?

If so,

CONGRATULATIONS

and here's your major award!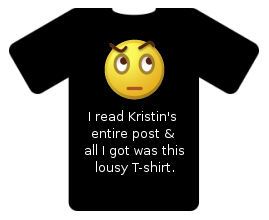 I hope you didn't expect a leg lamp like in "A Christmas Story."