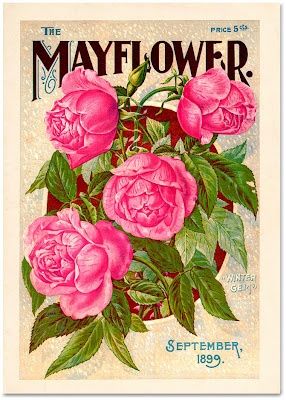 Outside my window... it's a pretty day, and all day little Abby has been driving me mad because all she wants to do is play outside with her new pot. We're out here right now.

I am thinking... that my sweet doggy needs an intervention over this crazy bucket obsession of hers. A plastic bucket used to pot plants is her favorite toy. It's all she thinks about.

I'm not making this up.




I am thankful... that the animals have been so well-behaved during our car rides and walks while people look at the house.

In the kitchen... there had better not be one flake of dirt on the floor because I'm constantly sweeping in there.

I am wearing... a boring T-shirt and bluejeans.

I am creating... a calming image in my mind of a beautiful rainbow over a sparkling lake. The lake is surrounded by pines swaying in the breeze, but then our real estate agent appears underneath one solitary oak that's as heavy as a Tyrannosaurus Rex on steroids.

The clouds darken and a bolt of lightning strikes the tree, which falls on the agent's pompous, no-good, lying two-faced head.

(Karma's a bitch).

He screams like a little girl, but seeing how he's all alone no one but the birds can hear him scream.

The birds in this forest aren't of the Disney variety, so they aren't going to fly to the nearest kingdom to ask for help. They recognize a villain when they see one.

His @ss is pretty much toast, so this story has a really happy ending!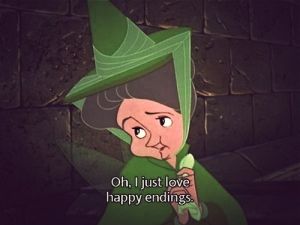 I am going... to have to return from the dark side now, because creating that image in my head was a lot of fun.



Just FYI:

Our agent is the biggest liar I've ever come across. In the real estate world he is THE Master at lying. You have to question and second guess every little thing he says.

I am wondering... about several things.

1). How can our agent live with himself?

2). Why are the birds so NOISY and busy today? Is there an Olympic event going on in this backyard, because it sure feels that way.

They sound like an orchestra when they warm up before a concert.

3). I repeat: Why a grungy plastic bucket?





4). Is our agent really as stupid as he sounds? The latest idiocy spew out of Dumbo's mouth this morning.

"You should feel flattered. These people like your house. They want your house, so it's like they want to date you. It's a compliment."




Yeah, you dumdum. Let's agree to lose $8,000 to complete strangers. You're so right. We should just give them our house because they want to sleep in it.

I am reading... nothing at the moment. I haven't read a book in a long time, even though I have hundreds of them inside my closet just waiting to be explored.
I am hoping... that in a parallel universe this man is my husband.



I am looking forward to... hopefully having cows and a donkey named "Hugs" as next door neighbors.




I am learning... that animals are smarter than people.

Around the house... it's stressful because so far the people that have come to our house aren't serious. They're only a bunch of lookie-loo's. Even today we get an offer for $8,000 off the already-low asking price.

And these are the same people that came to our house twice yesterday. Late Thursday night they gave us a ridiculous 5-minute notice, which we turned down of course. They were basically parked in our driveway, and they knew we require a 30-minute window to get ready. They then made an appointment for Friday morning. They came, then made ANOTHER appointment the same night from 7:15-8:15. They stayed the entire hour, even though they had already been in our house for an hour earlier in the day. That's over 2 hours of our time on these people, so I hope they're serious.






Rambling Note:

So I just found out they're from Missouri, and I have to say that they were very complimentary about our house on the agent's website. They've been looking at a lot of houses, and they said ours was the best one they'd seen.

I can understand how difficult it must be to move from out of state, and I can understand how much better the real estate market is here compared to elsewhere... but we're not gonna give this house away.

Anyway--I felt really sorry for Wendy Kitty yesterday. During that first showing, she got really sick right there in her crate. It was horrible. She's an old gal of 17 and these trips can be stressful on her frail little body.

One of my favorite things... is Walt Disney World.
Of course I'm gonna say Disney World. I haven't been there 11 times for the weather.

(Apart from the daily afternoon rain shower, it's pretty much the same as in Texas).



I am pondering... why so many people in this world lack manners.

A favorite quote for today...

"There's a dark side to each and every human soul. We wish we were Obi-Wan Kenobi, and for the most part we are, but there's a little Darth Vader in all of us. Thing is, this ain't no either-or proposition. We're talking about dialectics, the good and the bad merging into us. You can run but you can't hide. My experience? Face the darkness. Stare it down. Own it. As brother Nietzsche said, being human is a complicated gig. So give that ol' dark night of the soul a hug. Howl the eternal yes!"

~ Chris in the Morning / Northern Exposure