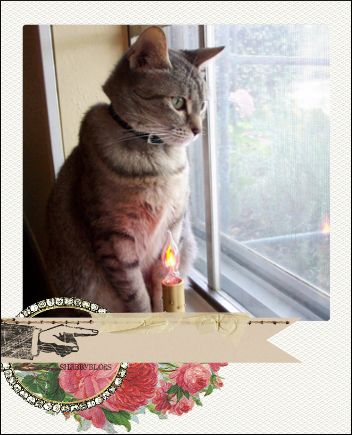 Even though it was wicked hot… and I do mean WICKED…. we went to Round Top today. First, we stopped by a new custom furniture store to buy a chair and look at the coffee tables again, followed by hitting a few antique shops.

All which had no air conditioning inside, and most of our time was spent outside looking at a cornucopia of beautiful "junk." I swear the sun and humidity was trying to kill us out there with its death rays. If it wasn't in the 100's, it would have been a blast out there.

In one of the outbuildings there was a gray cat lying in the shade beneath a chair. It looked so much like my newly departed Wendy Moira Angela Darling. It talked to me for a bit, and then closed its eyes while I pet its head.

It felt nice to pet a cat again, especially one that looked like my Wendy Kitty.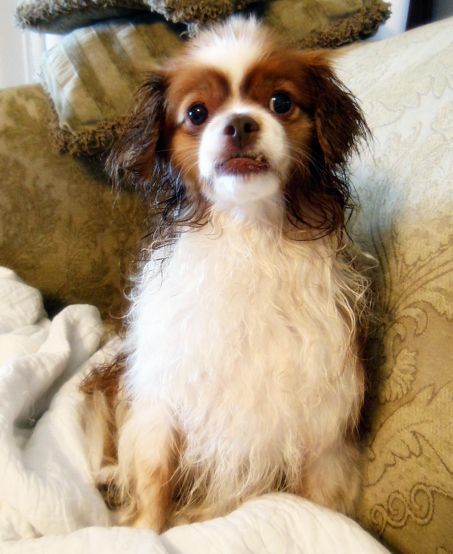 Guess who got a bath the other day. Do you think little Abby will ever forgive me?



Abby loooves the country by the way. I mean really, really loves it. She's become addicted to watching us shoot our Red Ryder BB Gun at Coca Cola cans. It's her favorite game and she gets incredibly excited.

I can't believe it, but it looks like our sweet little girl is a hunter in disguise!

Linking to CAMERA CRITTERS


(I know. I have virtually no internet until December, and can't respond - or even visit - other people's blogs until then, but I couldn't resist joining my fave blog hop anyway)