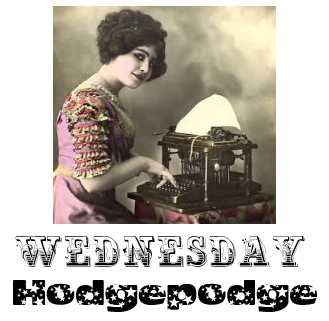 1. What's something you're dealing with that might be described as tricky?

Being able to join blog hops/memes, or glance at sites at all, with very limited internet access.

(I also miss being able to post all the pictures I've made, and changing my blog themes… especially during Halloween and Christmas. It's tricky making my blog not look so bare these days, graphics wise).



2. What's your treat of choice?

A tasty cinnamon roll or chocolate iced donut with an iced mocha.

3. Did you/will you carve a jack-o-lantern this month? Which real (living or dead) or fictional 'Jack' would you most like to meet in person? Why?

- For the first time in years we won't be doing any Halloween decorating. We were THE place to visit on Halloween, so tomorrow is going to be a little sad. Even our old neighbors are still angry that we've moved.

In my mother's honor, they all carved 9 Jack-O-Lanterns this year.

I wish I could post pictures and video of our past Halloween decorations, but with limited internet that wouldn't be wise. Not to mention no one really knows about this blog anyway.

- Hmm, the "Jack" I'd like to meet?

Anyone but Jack Sparrow, because he'd likely steal all my Halloween Candy.

4. In your opinion, what's the grossest sounding word in the English language?

Kardashian… it just says so much.



5. When did your heart last skip a beat?

Last week, when I had one too many cappuccino's.

But seriously…. when I heard through the grapevine that my brother and his new wife are actually thinking of having a baby one day.

NEVER thought that would happen. Hooray for marrying the right girl this time!!!!!

6. Monster Mash by Bobby 'Boris' Pickett, Michael Jackson's Thriller, Werewolves of London by Warren Zevon or Ray Parker Jr.'s Ghostbusters...your favorite 'scary' tune?

The pipe organ theme to Don Knott's comedy, "The Ghost and Mr. Chicken."

7. It was a dark and stormy night when _____________.

My dog, Maddie, was close to having a breakdown because she thinks the thunder is a team of elephants that dance in the clouds before crashing through the roof over her head.

8. Insert your own random thought here.

Since living in the country, I've learned that frogs are like those guards at Buckingham Palace. See the frog in the picture below?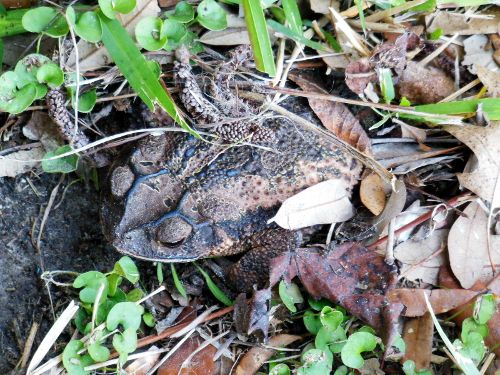 Honest truth, it did not move all day long. No matter what I did, or how close the dogs got, it completely ignored us. It was only after dark that it proved to me that it hadn't been lying dead in the grass all day.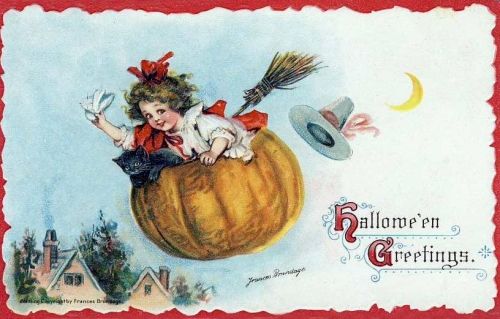 - Here's a very quick look at the happenings here over the past 2 months:



- I didn't have many scrapbooking supplies to choose from, but here's the front of the Halloween card I made my mother.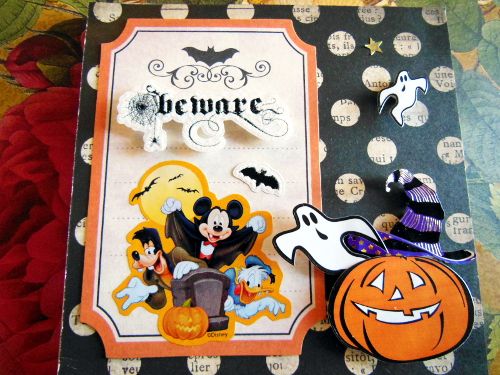 Yes, I'm _______ years old and I still make my mother her cards.



Quote of the Day: