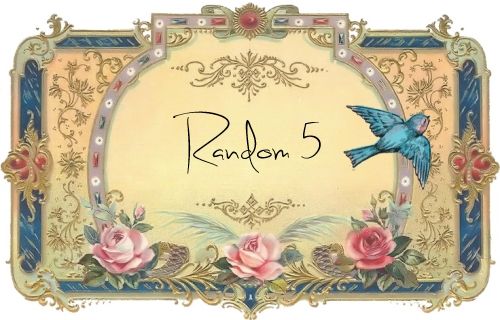 Random 5 Friday is a weekly meme where you share 5 random facts about you, your day, your pets, your kids, whatever!

This will be by first time joining, and I apologize in advance if I don't get to respond to any comments. I'm currently living out in the boonies with very limited internet access, which also explains why I'm late in joining.



Warning:

Being so internet deprived these past few months, I love to ramble after each fact so if you continue reading you might want to reach for the aspirin.

1). Building Update -

Life Rule # 1: Never build a house, but if you do remember to get everything in writing because there are a lot of people out there without integrity because they will lie, lie, lie.

Example:
The man that put in our driveway

(if you can call it that without either laughing or crying, seeing how the drive curves towards my bedroom window and not the garage)

did it wrong, and now he wants $500 more to fix HIS mistake.

(The plans we do have in writing. The man simply jumped the gun, putting in the drive before he looked at the faxes that were sent).



The same goes for the guy putting in the electric. He gave one quote, and yesterday he announced he wants double that to complete the job.

And get this…. Our main gate was driven into a second time. This time the gate was not only crashed into again, but it's been ripped out of the concrete itself. And this is a big, heavy gate mind you.

I'll stop myself from complaining further right there. With these people it's been one headache after another. Everyone around here is trying to play The Glad Game, but at least I'm learning very quickly that I'm no Pollyanna.

2). 3 Generations Have a Fun Day -

I had a nice time with Mom yesterday. We drove up to College Station to spend the day with Grandma. It was a lot of fun going to stores we haven't been to in months.

When we entered Hobby Lobby we felt like mice playing with cat nip. We would have spent a lot more time in there, but we told Grandma we'd be at her house by 10.

3). The Critters –

The copperheads are still around, but it looks like the mice are staying out in the fields. I haven't seen any near the house in a couple weeks.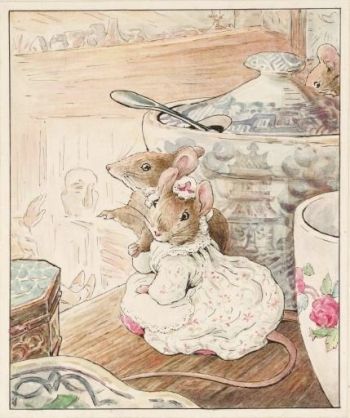 4). Cuddly Bunnies –

While at Grandma's I got to upload some photos and one video!

(Having close to zero internet access, that was almost comparable to being at Disney World!)

Here's the video I got to upload, of the rabbits.



I cannot wait to start sharing all my other videos, because there are a lot. Goodness, I miss Photobucket!

5). Texas Antiques Fair –

The antiques fair is now over. It was wicked hot, but I learned a lot about which venues to attend in the future and which to ignore. We were very fortunate to be living so close to everything.

Round Top is only a couple minutes away, and a lot of the tents open one week before the grand opening. I think that Blue Hills was my favorite overall, although I never did get the chance to visit Chelsea's Meadow.

And this is kind of neat: My mother suffered from heat stroke last October, so while at the show she had to be really careful. When I saw that they were selling bottled water in one of the buildings, I made Mom stop by. With her $2 bill she bought 2 bottles of water, and the person working there was excited because we were her first "customers."

(It's an art gallery).

The people working there were really nice.

Here's a photo of the building. I wish I had pictures of the inside because it was really beautiful.




One of those days I got to visit the brand new Junk Gypsy store in Round Top. I'd never seen their tv show, but I knew they did a lot of upcycling of furniture and the like. Unfortunately, their store has nothing like that at all. All I saw was a store promoting their name on random products: aprons, jewelry, T-shirts, etc. I was pretty disappointed and have no reason to go back, but I have to say…. the location they chose is perfect. It is really, really pretty. There are even longhorns in the pasture next to them.

Here are just a few quick pics I managed to snap that day. I'm sorry they're not better, but I was in a hurry and already exhausted from the antiques fair.