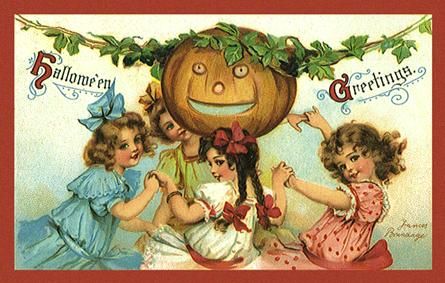 If you celebrated Halloween this year, I hope you had a spooky night filled with sugar highs and grinning jack-o-lanterns. Did you spy any cackling witches riding their broomsticks in front of the full moon? Were your neighborhood streets overflowing with trick-or-treaters clutching bagfuls of chocolate bars and Skittles?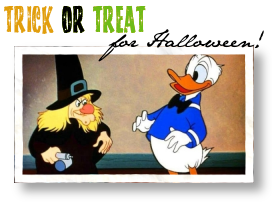 Last night was our first Halloween where it didn't feel like it at all.

Trick-or-Treaters don't exactly come knocking on the doors of houses in the boonies, and with everything packed away in boxes in the garage and barn…

(the barn infested with copperheads and mice)

… well, decorating just wasn't in the cards this year.

Even so, once we're in the new house – also in the country - we're decorating anyway. To me, decorating is the best part!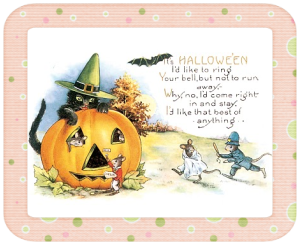 During the day I set out just a few indoor Halloween decorations, and then proceeded to take pics of the dogs dressed in costumes.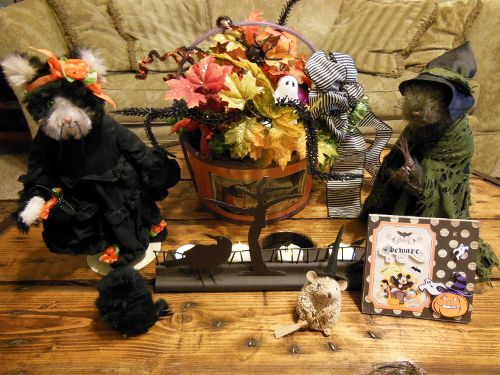 Larger Pic HERE

Well, not exactly. I'm against dressing up dogs like they're children, but since it was Halloween I wasn't averse to them wearing a special hat. For Izzy and Abby, I tried the witch's hat. They weren't very cooperative, so here are a couple pics and one video of them from a while back.

(Thanks to a fun day with Grandma in College Station today, I got to upload all these photos).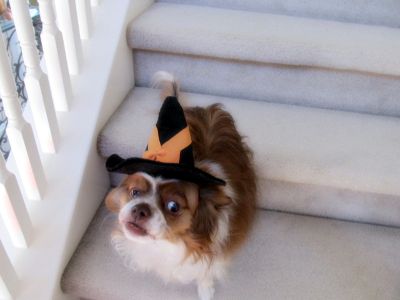 Maddie Kate's personality reminds us of "Nana" in Peter Pan, so I had her put on the frilly Nana cap.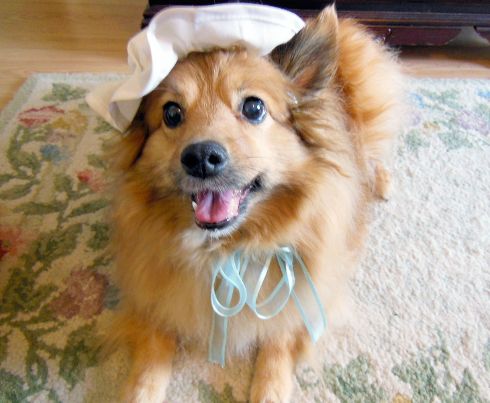 She was VERY much into the whole dressing up ordeal. She'll do anything we ask if we stroke the fluff on her chest and repeatedly tell her that she's the most beautiful furkid in all the land.

(Sweet as she is, our Maddie Kate Scarlett O'Hara is very vain).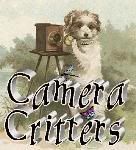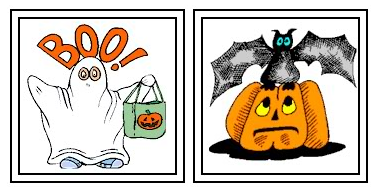 Quote of the Day: