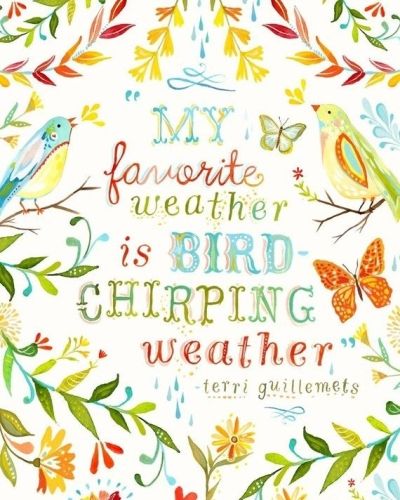 (Via)

Don't ya love that quote and pic? I found it on Pinterest, although I have no idea where the original link is.

Since the weather returned to being so beautiful and warm, yesterday afternoon I watched and filmed the birds for the first time since we moved here.

Immediately I learned that these are some very people-friendly birds. They let me film them pretty darn close!

After the battery on my camera went kaput, we let the dogs out to play in the front. Maddie and Izzy did their usual routine of just sitting quietly in a spot and soaking in the surroundings. They're very Zen-ish like that.

Abby on the other hand.... her mind and body were everywhere! She can never sit still when outdoors. She loves to play fetch out there, and she loves to run. She acts so differently outside than when she's indoors. Something inside her brain just 'clicks' into happy overdrive.

Even most of today we spent outside with the dogs, planning our garden. I cannot wait to see flowers again. We would plant some now, but we've had an unusual winter this year.

Unusual, as in we've had a lot of cold spells which last more than a day or two at a time. I LOVE it!




(Larger Pic)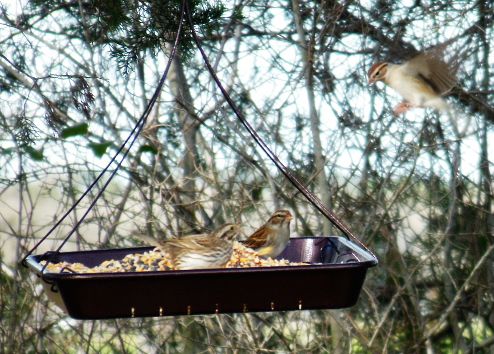 (Larger Pic)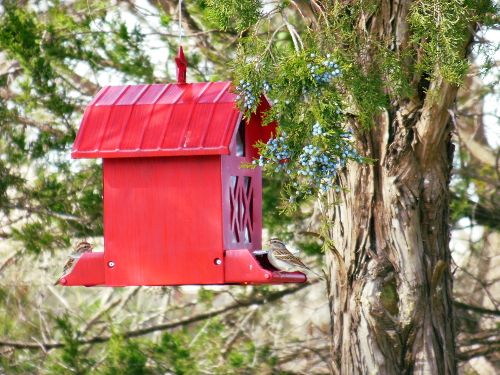 (Larger Pic)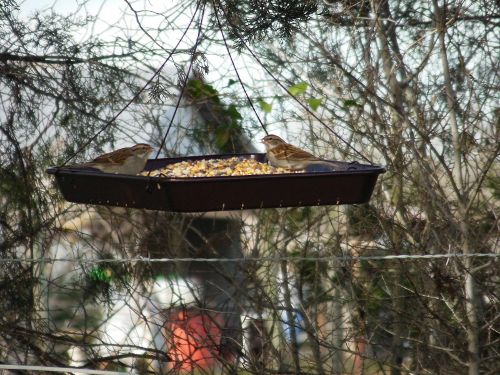 (Larger Pic)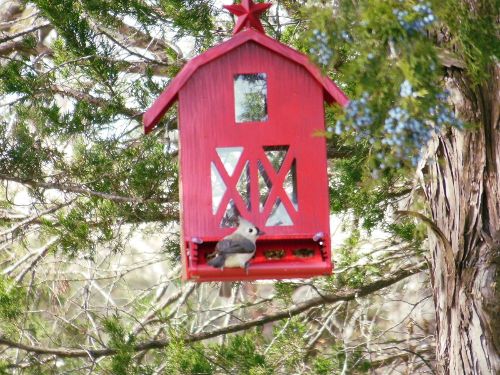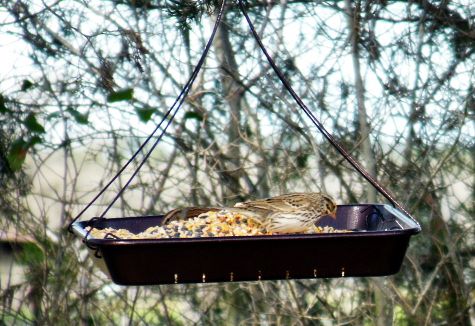 (Larger Pic)





I never did mention that this past Tuesday we had 3 or 4 deer visitors! The sun was setting, so it was too dark to get any photos or video. They looked like really large deer. Unfortunately, this is the only pic I have. It's a shame it's all blurry, and I had to brighten it up A LOT. I couldn't even get video of them.




We knew we've always had deer visitors, because we're always seeing evidence of them, but it was so amazing to see so many of them all at once.

(We all think they cut through the area through the underbrush next to our barn. Twin fawns were even born under one of our trees last year).



I only wish it wasn't so dark at the time. The only reason I saw them at all was because I was in the living room for a change and saw something through the window. I mentioned to my mother that it must be the baby calf and it's Mama, even though I'd never seen them out there that late before.

(These cattle pretty much stick to their routines).

Of course, I was wrong since I didn't have my contacts in

and it was so dark outside. Thankfully, Mom realized immediately that it was Bambi and Company.

But where's Thumper? I have seen bunnies here before, but not often. At the house we lived in before here - the friends house on the 43 acres - there were bunnies outside ALL THE TIME. I loved seeing them so much.

If interested, there are videos of them on this blog. Just click on the "Burton" tags in the sidebar. Only be forewarned that they're very short videos. We had incredibly limited internet at the time, so I could only upload pictures and video on the last day of each month.

A complete nightmare for a shutterbug.