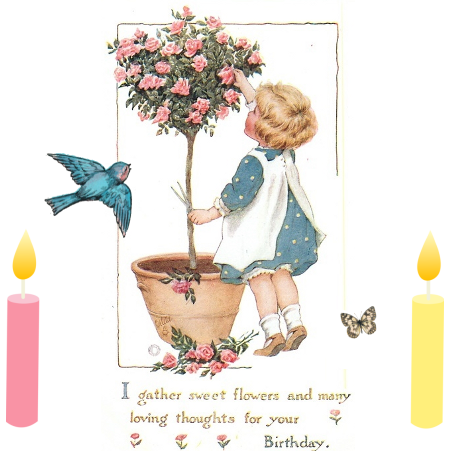 Happy Birthday to my father and my nephew Luke!

Yes, we share a lot of birthdays in this family. I can't believe my nephew is 19 and in college now!

(God, I hate getting old. It just isn't fair)

. Dad turns 66 today.

This is the birthday song in our family:



It's Donald Duck's 50th birthday song from his parade back in the 80's.
(Of course it has to be a Disney-related song).

For history buffs, today is also Texas Independence Day and Sam Houston's birthday.


(Houston was born in 1793)

.

From Wikipedia:

Texas Independence Day is the celebration of the adoption of the Texas Declaration of Independence on March 2, 1836. With this document signed by 59 people, settlers in Mexican Texas officially broke from Mexico creating the Republic of Texas.

Texas Independence Day is an official holiday in the state of Texas.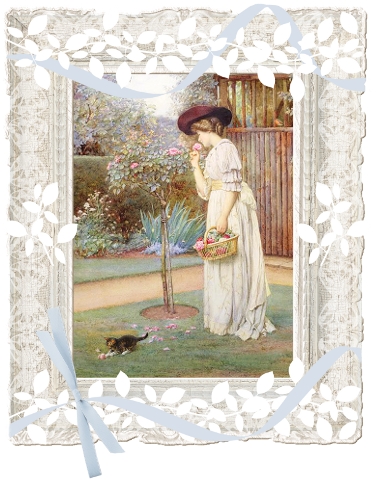 (Artwork: Charles Edward Wilson)



We've FINALLY started planting flowers in our garden, so a lot of time has been spent outside lately.

Which is good news for our outdoors-loving furkid, little Abigail Annie Oakley. Thanks to all this gardening, she now has not one but TWO plastic garden pots to play with in the yard.

Yeah, don't ask me why but discarded plastic pots left over from gardening are her favorite toys in the world. All of Abby's favorite toys are the strangest objects.

I'm convinced it's a genius thing.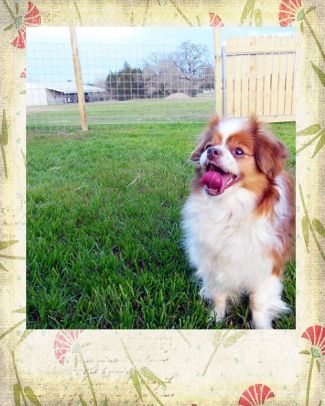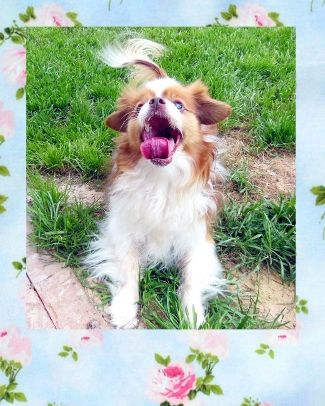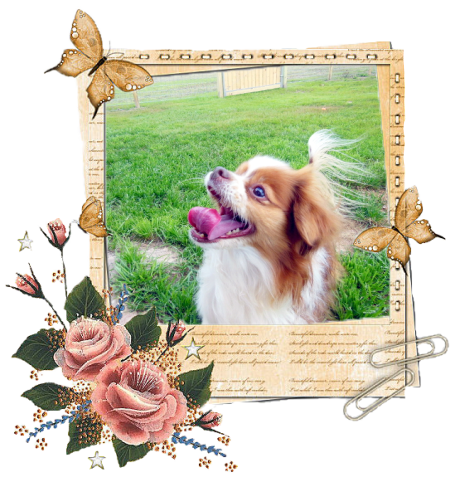 The video below is Abby's favorite game in the world. It's just grabbing handfuls of grass and then tossing it in the air for her to catch. She gets so into it that sometimes you can see this "mania" glowing behind her eyes.



Which is also a genius thing.

I am sure of it.



And the last vid posted above was taken this morning. The traffic is considerably quieter here on weekend mornings...

during the week it's deafening

... so hearing all those birds singing so loudly was beautiful to hear.

We have many, many different kinds of birds here and this morning I felt like I was standing inside a forest filled with birds of all kinds.

(Well, minus a few big trucks rudely breaking into their song. While the traffic was a lot quieter it was still there. I seem to be cursed when it comes to living near traffic noise, even out here where it's supposed to be the country)

.

My feathered friends were noisier in the first vid I took, but it was still too dark to see anything so I didn't bother uploading it.

(While filming, the cows were lying down on the grass and just staring at me. I don't think they appreciated my presence so early in the morning)

.

Okay, enough babbling to myself about that....

No, wait. One more thing. I just remembered that we discovered that something has been sleeping at the back of the house at night. It's imprint on the grass was really large, so we think it's a deer.

And last night Maddie was barking constantly. I know she had to have been barking at an animal, too, because at night Maddie never makes a sound or even moves from her dog bed.

I only hope it wasn't a coyote. The neighbor said that when we hear his dogs barking in the woods at night it's them fighting off the coyotes. The dogs LOVE that. He even told us that the dogs ears are almost chewed off completely because of it.

I'm just grateful they're keeping those coyotes at bay most of the time.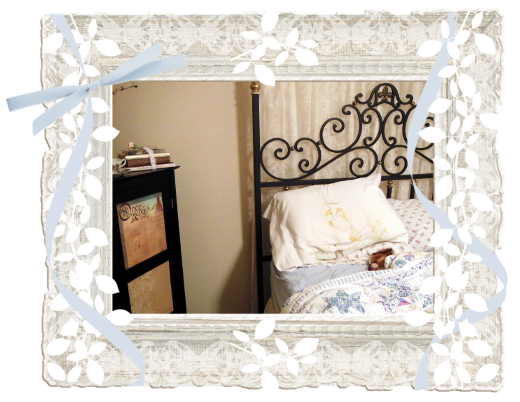 After finishing Dad's birthday card thet other day... at midnight... I noticed that Abby left her favorite spot beneath the covers, and instead took over my side of the bed. Doesn't she look like a baby there?



Pictured below is the card I made. As always, it isn't great but it feels like a miracle that I managed to put something together with the little supplies that I had.

It was really difficult trying not to make it too feminine, but I guess it's the thought that counts. That's what they say anyway.

(Not that he even thanked me for it, thank you very much. He's in a BLACK mood today)

.