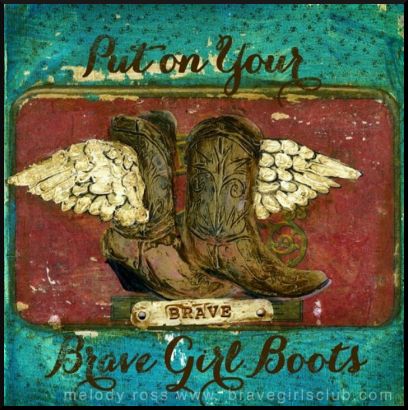 Good News: We finally received some rain!

Terrifying News.....

A few weeks ago we heard there was a rabid skunk around. It was several miles away, so we weren't too worried about it.

(Since then, it's been killed)

.

However, just the other day our neighbor stopped by and said his daughter-in-law was CHASED by a rabid skunk over the weekend! She was in her driveway when it came out of the woods and ran straight towards her. Once she was safely inside, she watched it having a fit, basically rolling around in the yard. By the time she got her father to come shoot it, it was gone.

Which means it's still out there.




The house this happened at is basically right in or backyard.

(The father and daughter-in-law's houses are on the same large acreage. The cows I'm always filming are on their land, which they share. In the videos I just try not to film their houses. They only live about 2 acres behind us)

.

I'm so thankful that Abby and Izzy got their rabies shots recently. We can't take Maddie in to get hers yet. We had planned on taking her this weekend, but instead my brother and his wife are coming.

But what is it about this place? Snakes, black widow spiders, and now woodland animals with rabies! It makes me feel like I'm being hunted.




- Video from the other morning:



I would have preferred filming from outside, to better hear the birds, but it was so humid the camera lens permanent state was a fogged up mess.

(A common occurrence around here)

. It was like watching the ending of Casablanca.

Two things I wish I got to film were 1). the crows flying right past me, and 2). one of the hummingbirds hovering in front of the camera. The crows fly right next to the porch, and the hummers often hover right next to the glass of the back door. We find them looking in to the living room all the time.

These hummers are very comfortable around us. I really believe they would drink out of our hands if given the opportunity. I've never seen anything like it.



- Abby the Courageous:


A lovely milestone visited us this week!

Our little Abigail has always had the strangest fears, one being walking on hardwood floors and the kitchen tile. The other day Abby and I were playing one of her favorite games outside.

After fetching rocks and hard lumps of clay, we went inside but Abby was still very hyper and excited and wanting to go back out.




(

FYI:

Please excuse the messy house)



Fortunately, those endorphins must have jump-started some kind of elixir for bravery because she completely forgot her fear of walking on the kitchen tile!



- It looks like Maddie enjoys wearing her mother's robe:


- The hummingbirds before sunset:


This week we discovered that two baby bunnies were born behind our butterfly bush. They're so cute!



(Larger Pic)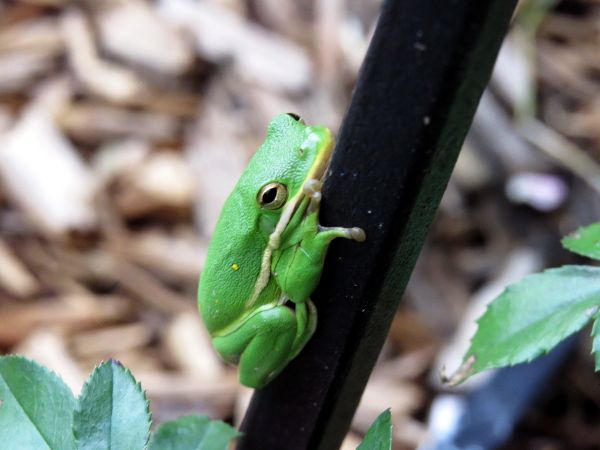 (Larger Pic)



(Larger Pic)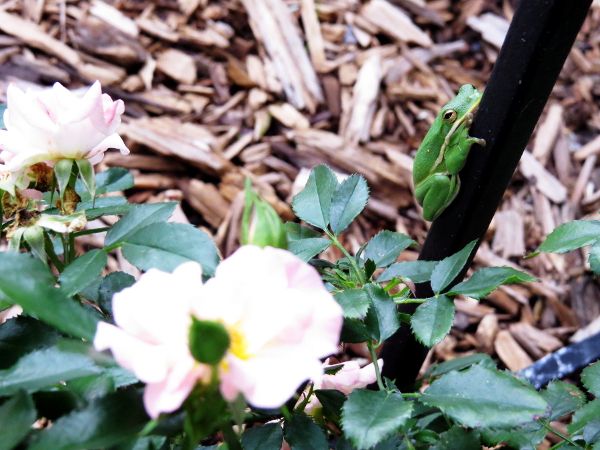 (Larger Pic)



(Larger Pic)



(Larger Pic)



(Larger Pic)



(Larger Pic)



(Larger Pic)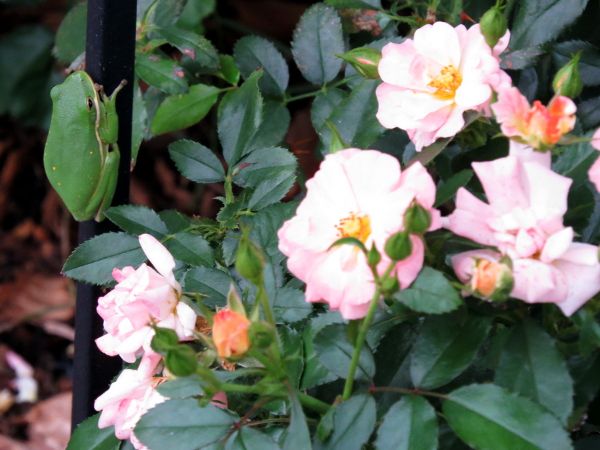 (Larger Pic)

~♥~♥~♥~♥~

♥

~♥~♥~♥~♥~

Sharing with these lovely memes:
CAMERA CRITTERS / SATURDAY'S CRITTERS / I'D RATHER B BIRDIN'