(Artwork: Jill Barklem)



The weather has been much friendlier towards us lately! The mornings have been so beautiful, which means the heat and humidity has stopped trying to kill us for a sweet change. It feels a little like springtime!

Well, until Noon-ish rolls around. After that it's pretty hot again, to around 87 degrees or so.





It was cool enough Wednesday morning that we finally got around to painting the front door. Unfortunately, the paint didn't match with the sample but we're going to try to live with it.

It's called "Dutch Tile Blue," but it looks more like a powdery blue. I'm pretty upset over that, and it only proves my point on why I've been so reluctant to choose a paint color for my room.

(Almost always is the paint color different than expected)

.

It did dry darker than it first looked, so I'm trying to be positive about it. It's just that it's a lot lighter than it's supposed to be and we picked out this color over a YEAR ago. Ya can't win them all I guess.

All left to do now is finding some paint for the garage door and porch ceiling.

But circling back to the pretty mornings around here....


(Larger Pic)


(Larger Pic)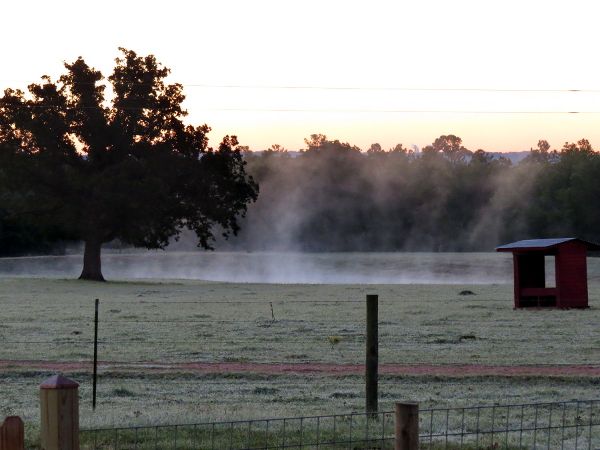 (Larger Pic)



(Larger Pic)

There were deer walking out by the pond that morning, but by the time I got the camera out they disappeared. I wish I had seen them!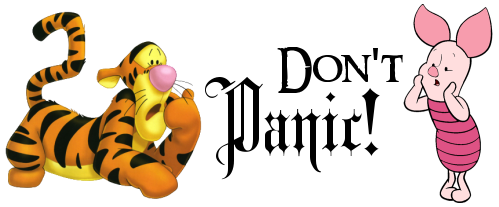 PLEASE tell me this is just the print of an enormous dog. I'm worried because, after looking it up, the toes look like the print of a mountain lion/cougar.

And guess what one of the neighbors said he killed a couple weeks ago. Yes, a mountain lion. It killed two of their calves.

(This happened close to where we live)

.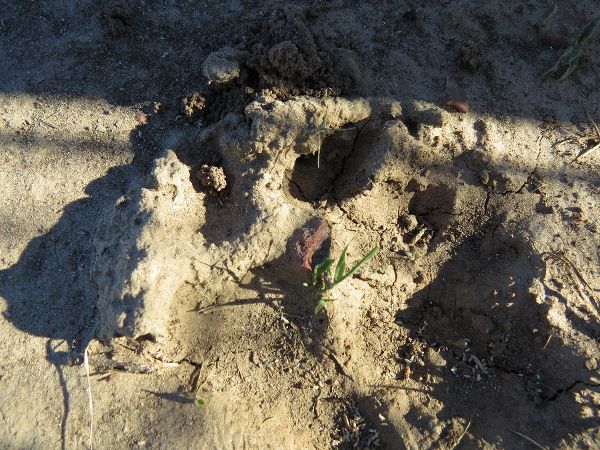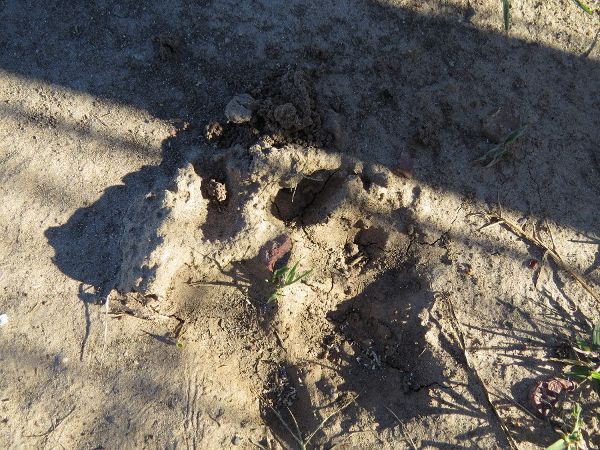 I am confused though. I think the pad of the print looks similar to a dog's, but I don't know for sure because it isn't a perfect impression because of the mud. But again... the toes don't look like one from a dog. When I look at diagrams of a dog vs feline prints, the toes match a feline. They're elongated.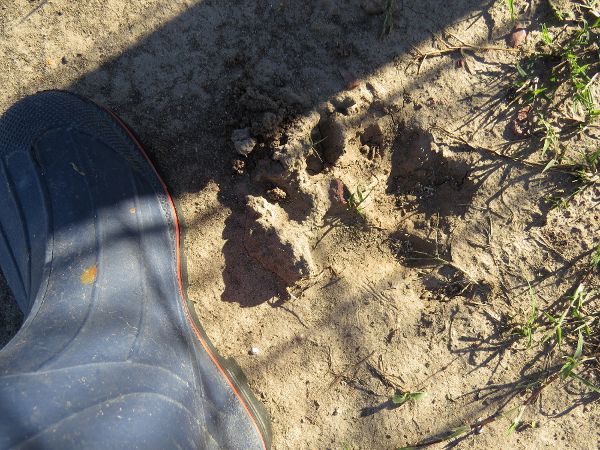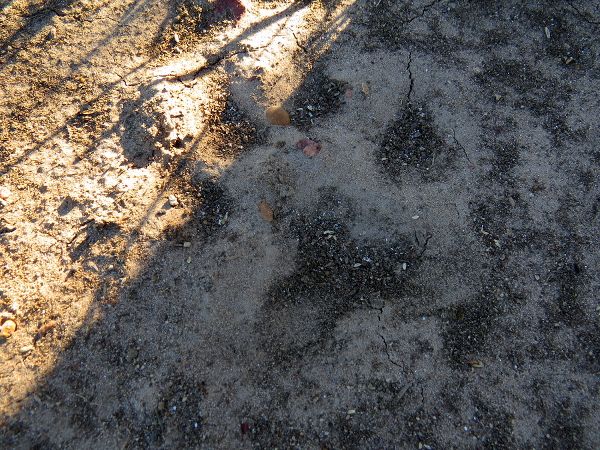 I desperately hope it's just one ginormous dog, because it makes me worry about my own dogs safety. If it is a feline print, it's most likely there because of the neighbor's cattle.

And I know we have a few cougars around here because when we first moved here last November, I saw a baby cougar that was hit at the side of the road.

I think the print is too small to be a coyote. It's pretty big. Still, I feel about 90% sure it's just a h-u-g-e dog. Maybe it belongs to "Gypsy Girl" or her pal? They're always running loose, and just today I saw them both scoot beneath the neighbor's fence.

(I wish their owners would stop letting them escape, but it was humorous seeing the cattle stop what they were doing to just stare at them)

.