Happy Thanksgiving Eve!



Yesterday I woke up early, and almost immediately took several trips to the barn to get out some of our Christmas decorations. I wasn't really planning on doing it so early, but since people are coming here for Thanksgiving we decided to at least start decorating.

The tree will go up later, although I'm sure that's what everyone would have preferred to see first. Our tree is always a big hit because we have so many ornaments, but putting up that tree takes days and Mom and I both have been feeling under the weather ever since we got back from Disney World.

I thought I was getting better, but yesterday it went downhill again. I think I might even be losing my voice again.

By the way, Abby is such an angel. I know I must keep her up all night from coughing, but all through the night she just stays beneath those covers so quiet. That little dog deserves a reward.

And poor Mom. The other day she had a fever, and last night the pinched nerve/ slipped disc in her neck acted up. She couldn't move for over an hour.

And then there's Dad, too. He left work early yesterday - so NOT him - because he had a terrible migraine. I have no idea if he's feeling better or not. I hope so because he's supposed to come back home today.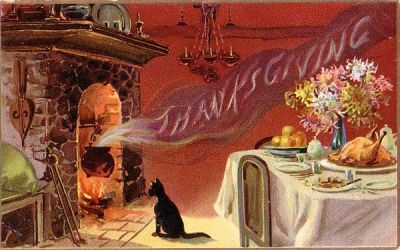 I noticed when we got back from Disney that the cold weather here...

(an entire week of it, which is unusual)

... turned the leaves on some of the trees.

I just snapped a few quick pics of the neighbor's land.

(I edited out the power lines in a couple of the pics, so I hope that isn't obvious)

. I know it doesn't compare to autumn up north, but I was happy to see SOME color.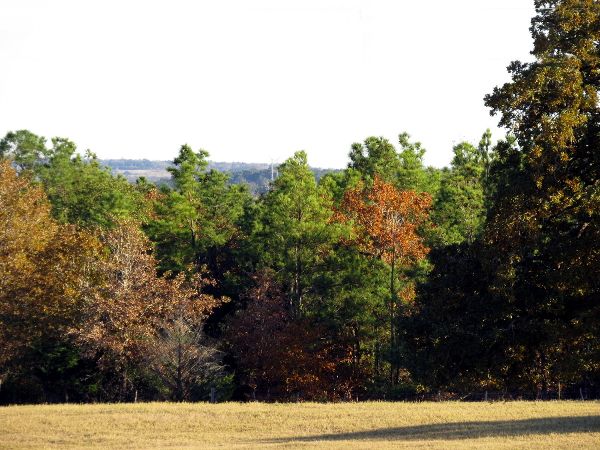 (Larger Pic)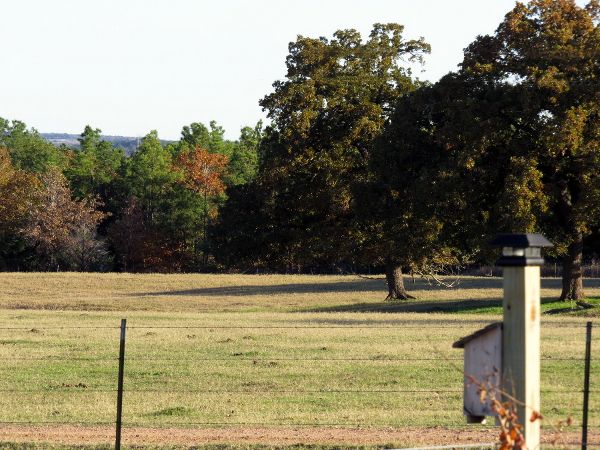 (Larger Pic)



(Larger Pic)

I really need to take a walk down the road to take pictures there, but there's still so much to do for Thanksgiving.





As you can see, Izzy is still placing her "guard dogs" in doorways and hallways in order to track her humans. She's probably afraid of us skedaddling off to see Mickey Mouse again.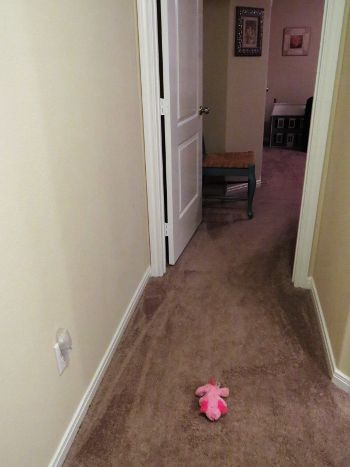 Oh! Yesterday morning, after traipsing off to the barn about a gazillion times to find the Christmas bins

(all the while also looking out for snakes and mice)

, I made cinnamon rolls.

Abby seemed hypnotized by the smell of a warm cinnamon roll, so I caved in and shared with the girls.



Aren't they dainty?


They do love eating from a fork.