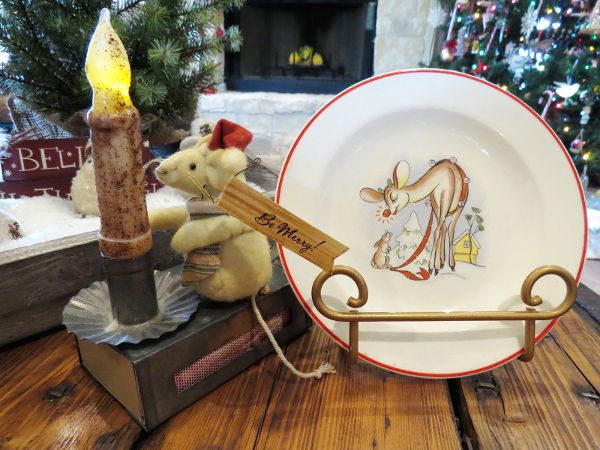 (Larger Pic)

So it's time to avert my gaze from the explosion of Christmas in our house, and instead towards one treasure in particular.

The Rudolph plate pictured above is pretty special to us.

Back in 2011...

(on November 10, 2011 to be exact)

... my mother and I headed to one of our favorite shopping spots: "Old Town Spring." Old Town Spring was only 6 minutes from our house, and it was a very popular spot.

(Most of the shops are inside old houses)

.

One of these shops which we stopped at was "The Happy Peddler."

(I love that name)

.

We spotted an adorable little Rudolph Christmas plate behind the glass next to the register. The man that worked there told us that he had nine other plates which went with the Rudolph plate.

(Those all had the reindeer on them, and he was charging $15 a piece for them)

. Unfortunately, someone STOLE those 9 plates and didn't see the Rudolph one. He was very upset over it, and understandably so.

Mom and him started talking about getting security cameras for the store, like the ones we had at our house. He said it's just really hard to enjoy the holiday season when things like this happen. He was just trying to make an honest living, and then someone just walks out the door with close to $200 worth of merchandise.

Long story short, after chatting for a while this man took the Rudolph plate out of Mom's hand, placed it inside a bag, and said he was giving it to her as a Christmas gift!

Words cannot describe how refreshing this random act of kindness was. Mom and I were just so moved by this.

(What I found a little strange was that only a few days earlier my mother was telling me how she'd lost faith in the human race. Everyone just seemed so greedy and self-involved, but then this random act of kindness happened)

.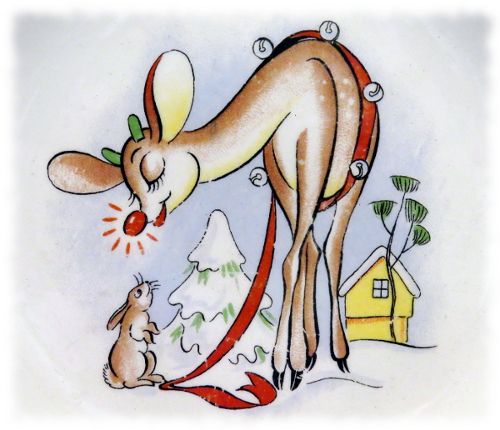 When we first walked inside his store, we heard some woman asking if he had any red transfer-ware china. He said he only had the blue, and that she might want to check out "Camille's" next door. Mom mentioned that she had a lot of the red transfer ware, which she just lost interest in. She said she ought to think of selling it. He told her that he'd be happy to give her store credit for any of it, so after he gave her that Rudolph plate we decided to give him one or two of Mom's transfer ware plates as a Thank You gift. We figured he could at least turn around and sell them.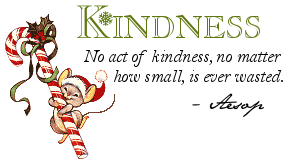 Mom asked his name before we left, since we had to know his name because if Mom ever has any great grandchildren, they'll be eating their Christmas cookies off the Rudolph plate. Everyone will have to know the story behind it.

Kindness and goodhearted strangers DO exist. Adam, at "The Happy Peddler" is living proof.

~♥~♥~♥~♥~

♥

~♥~♥~♥~♥~

Linking to these lovely memes:

Amaze Me Mondays / Thursday Favorite Things