Since I've been gathering all my old Christmas decorating pictures, I've decided to do the same with pics of our Christmas Village.

I LOVE our Christmas Village. For years and years I dreamed of having a Christmas Village to put up every year, so when we finally got one I was happy beyond belief. (My first house was the Anne of Green Gables Church, and for several years after I just kept adding to it. My only rule was that it had to be a Victorian village; no cars or anything modern).

It was A LOT of hard work putting the village together every year, but it was always worth it in the end. Always. I'm so fond of it I've been known to keep it up until Valentine's Day!

Now that's love.



Sadly, since we moved to this smaller house I can't find a large enough space to display it.
These days my beautiful village is just wasting away inside plastic bins in the barn.

I miss it terribly, so here are some photos to memorialize it.



FYI:

These pics were taken with my old camera when it was about to give up the ghost, so it was extremely difficult taking a picture that wasn't blurry. I also had a lot of trouble that year getting the snow to stick.

(I couldn't find my #1 snow in any of the stores that year. Even today I never see it, so I guess they stopped making it? It's a shame because it was really fine, soft snow)

.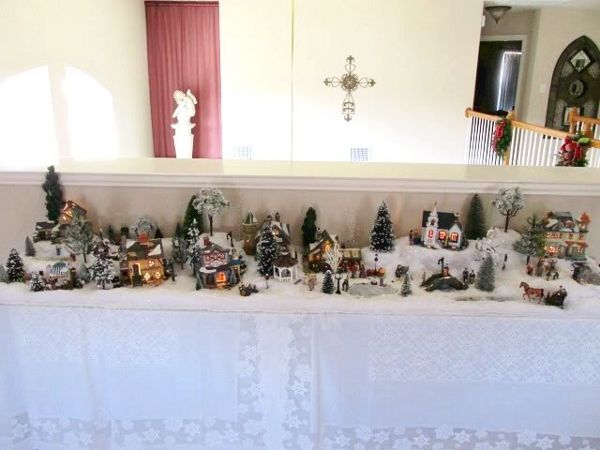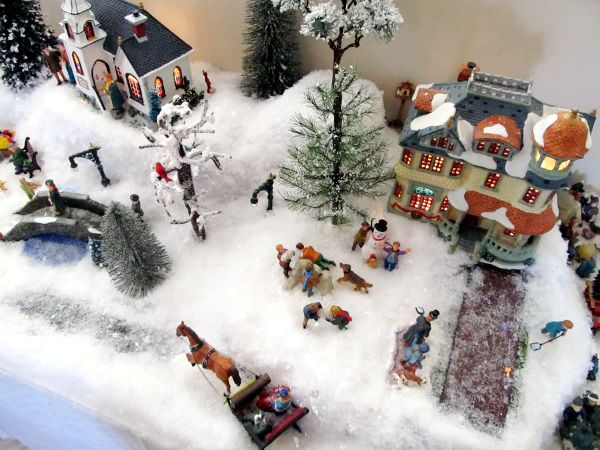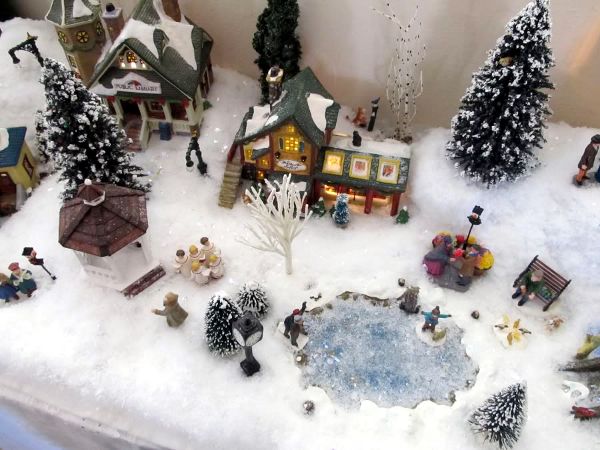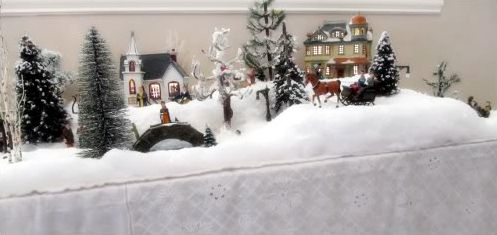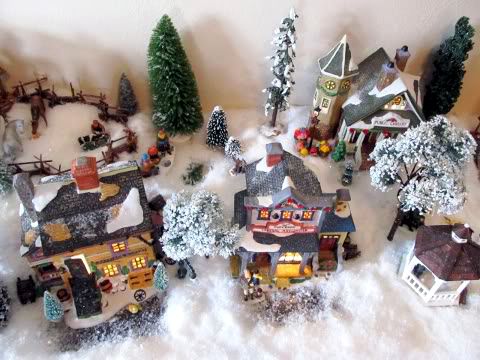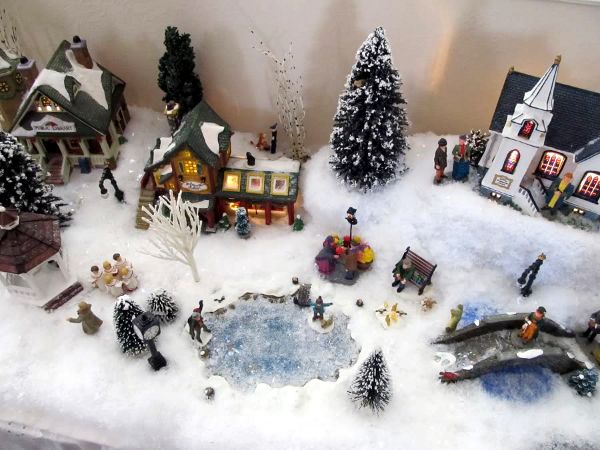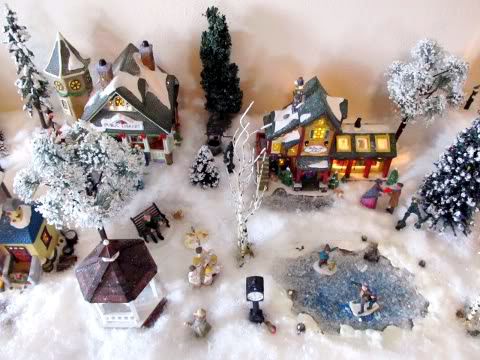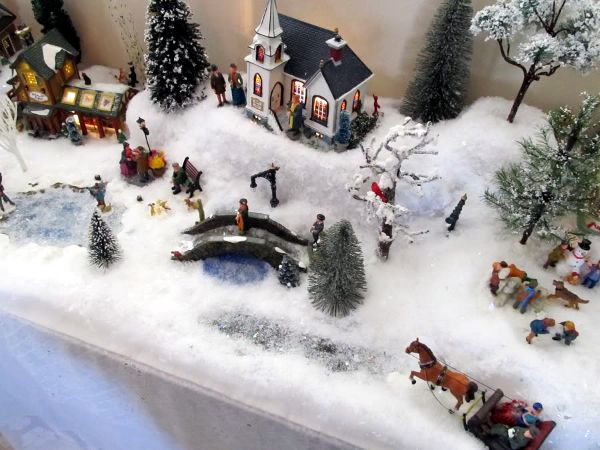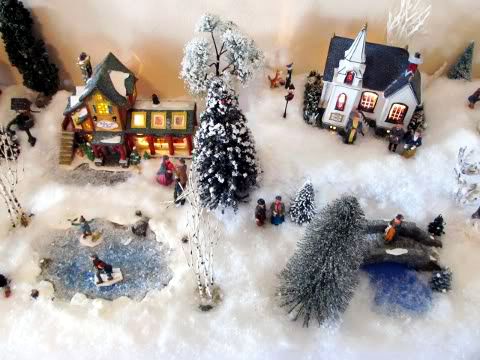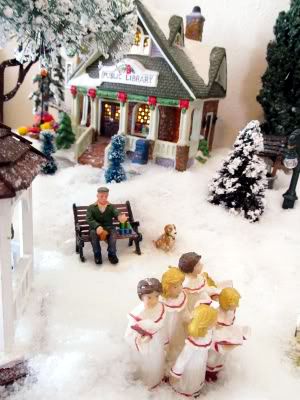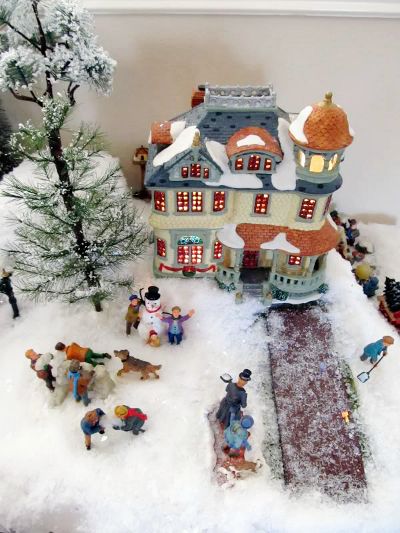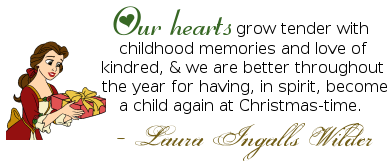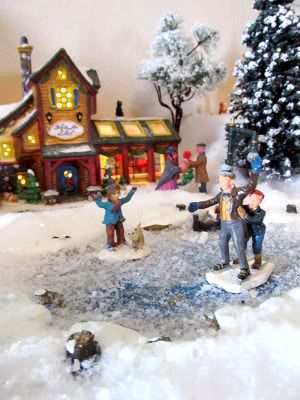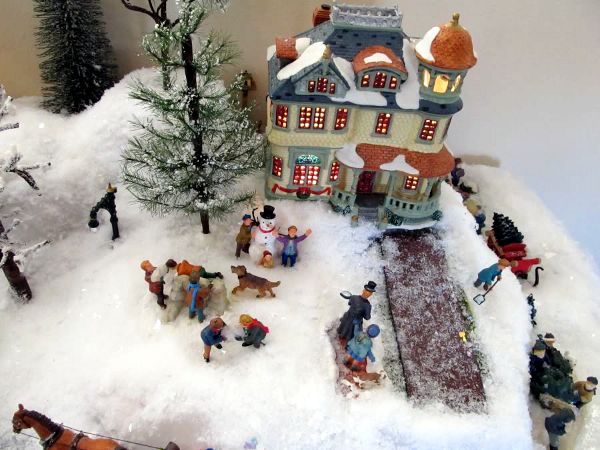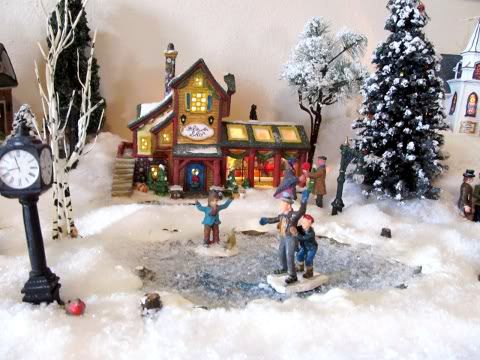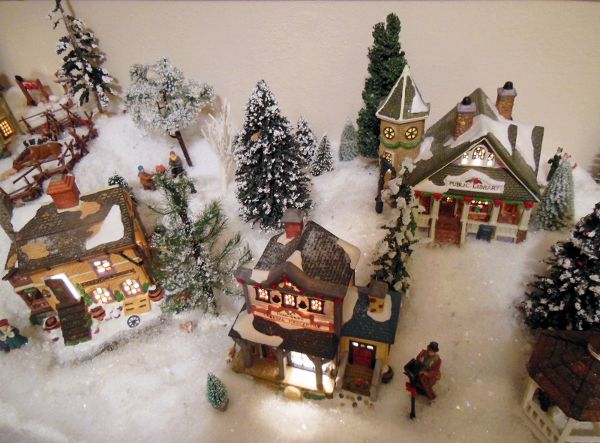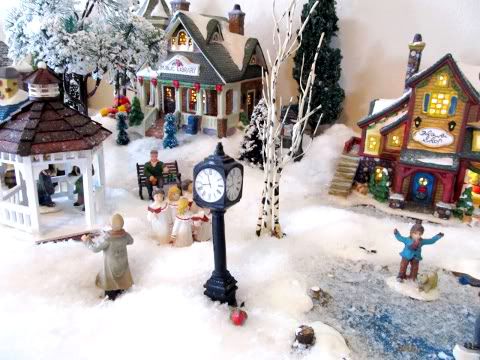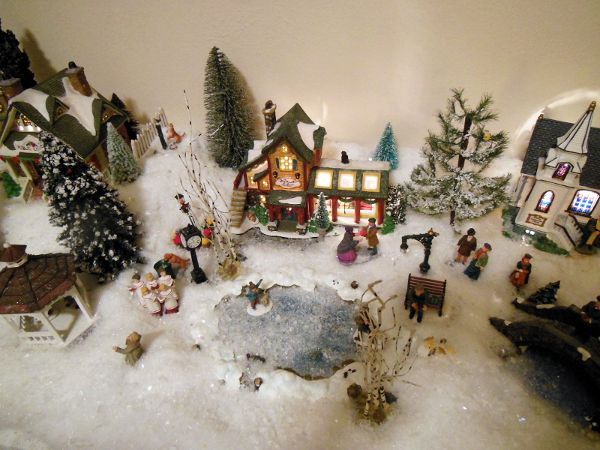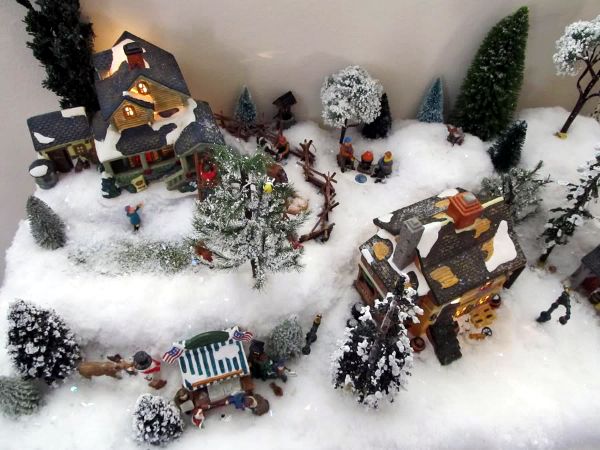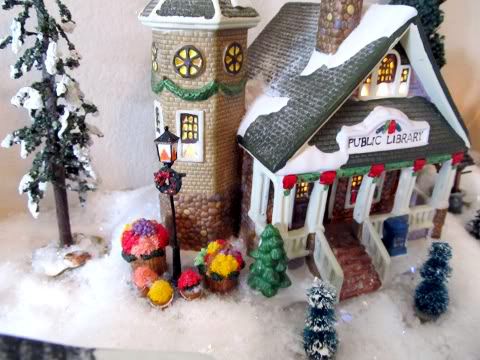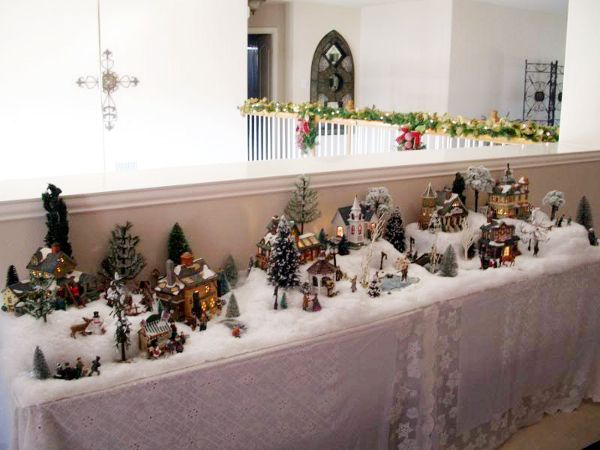 I couldn't find all the larger, original-sized pics but the one's I did find can be viewed HERE.