The other day I came across a few Christmas photos and video, so I decided to share some of them.

Mostly, they're all older photos and video of our pets over the years. I found A LOT of pics/video, and I can see the potential of going overboard in posting them here, so I decided to post only a handful of them.

I wish I had more Christmas photos of Izzy and Abby, but the bulk of them were blurry because we had a pretty lousy digital camera at the time.

Also, some of the older pics were scanned years ago so that's why they don't look so nice. The same goes for the quality of the videos, too.



And FYI:

These aren't all the pets I've ever had. I haven't found photos of them all yet.

(The dogs I'm missing are "Bambi".... "Baby"... "Tinkerbell," and then there's the cats I had as a child. Also a rabbit named "Thumper"... our bird "Pellinore"... and my canary "Westley")

.

And oh did my sweet little Westley Prince sing pretty!!! He was the Pavarotti of the bird world.





(Larger Pic)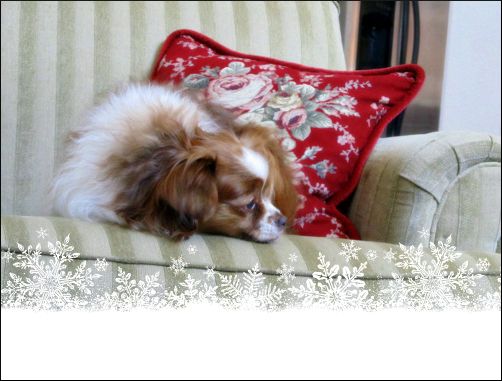 ~♥~♥~♥~♥~

♥

~♥~♥~♥~♥~

Dogs and Cats love Christmas shows, too!




~♥~♥~♥~♥~

♥

~♥~♥~♥~♥~

Gifts from Santa: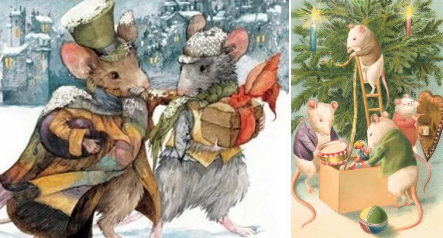 Maddie and Wendy keeping an eye out for miraculous snow!



(Larger Pic)



(Larger Pic)



"Hmm, curiouser and curiouser..."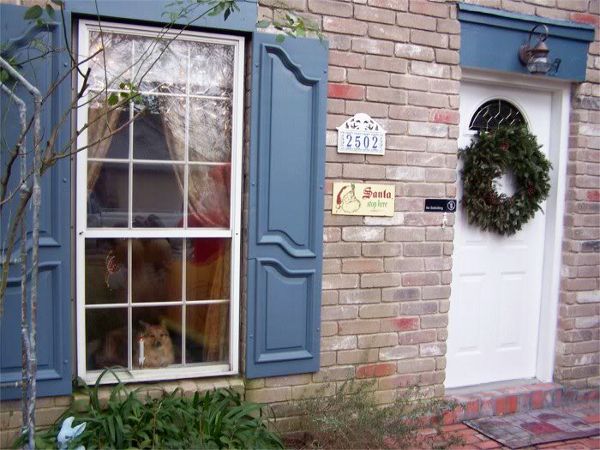 ~♥~♥~♥~♥~

♥

~♥~♥~♥~♥~

Not this again!


(My brother and SIL's dog.... Total Rock Star)

(Larger Pic)


(My brother and SIL's dog.... Total Diva)

(Larger Pic)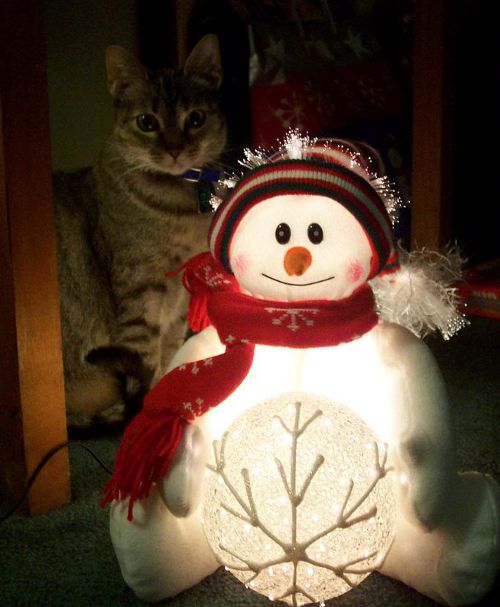 Wendy believed invisibility was her superpower.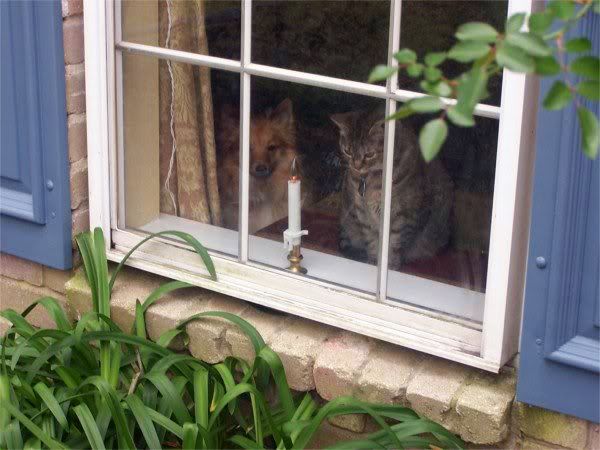 Maddie and Wendy Kitty waiting for a very RARE CHRISTMAS EVE snowfall!



Wendy was very, very, VERY bad about opening other people's presents before Christmas.



Wendy loved watching Christmas Cartoons!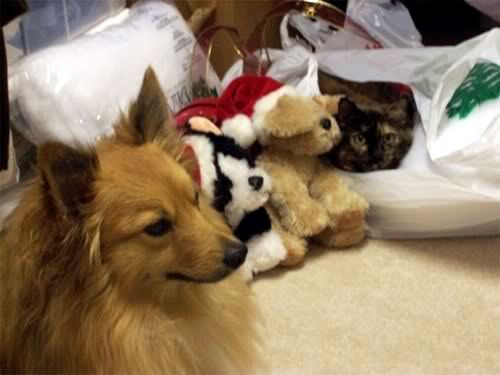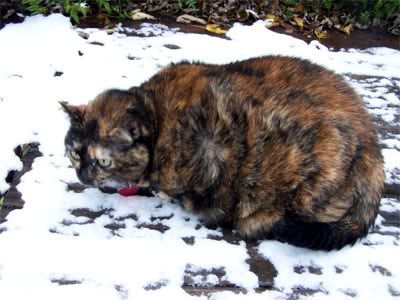 "What the heck is this cold white stuff?"




I must confess that I do miss having cats.
And Wendy and Tiger Lily were a part of our lives for almost 20 years!




The other day I decided to look at holiday posts from my old blogs.

Feeling nostalgic, especially after seeing some old Christmas videos of Wendy Kitty, I decided to just copy/paste a couple entries. I've seen other people do this before, so I figure why not do the same?
As always, they're no biggie and certainly wouldn't win any awards.



They're pretty stupid actually, but felt "special" to me because they were written back when I had still had my cats.




November 6, 2008




Okay --- so I can't hear those bells here in the humid, snow-less and sleigh-less state of Texas, but I can envision it elsewhere, thanks to early Christmas commercials for Folgers coffee and Duracell batteries.

Alrighty now, it's happy confession time:

When the department stores start bringing out the shiny tinsel and plastic reindeer in September, I think that's premature and very unfair to Halloween. But... a few days ago - yes, here comes my confession - I set up our Christmas village.

That is to say, our Christmas village which so happens to have the good fortune of not suffering for sleigh rides and children building snowmen on the lawn with the neighborhood kids.

(The grass really is greener... err, snowier I mean... even in fictitious towns, isn't it?)



Does putting up the village the first week of November make me a Clark W. Griswold?




This year the holiday season will not be filled with nothing save angst in an endless quest to find the perfect Christmas gifts.
It's going to be brimming over with classic holiday cartoons like "Santa Claus is Coming To Town" and "A Garfield Christmas."

I watch those Christmas specials every year of course, but this time I'm going to sit down with a hot cup of cocoa....... and my cat, Wendy Moira Angela Darling, whom is really fond of "Mickey's Christmas Carol"........ and really immerse myself in their magic.


(Wendy at our old house, years ago, watching MCC)
(Since I'll be reliving my childhood, I might as well adopt the language, right?)
Note:
My cat, Wendy Moira Angela Darling, - yes, she insists on me typing out her full name. She's spoiled and a diva, what can I say? - wants it known that she also loves 'Twas The Night Before Christmas.

Hmm......... I'm sensing a theme here, my Kitty Princess.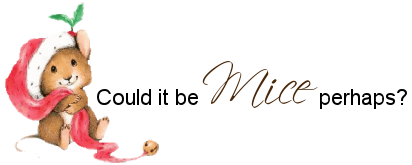 November 15, 2008





I've said it before, and I'll say it again. Don't be fooled by that innocent face!

My very own Wendy Moira Angela Darling has started eating the miniature Christmas tree from our dining table display. The snow people and birds shared with me that they've been ignored thus far, but fear being a midnight snack just the same.





(Picture taken Christmas Day 2005)



According to Snow Woman Mae, Wendy "has sharp teeth and possesses an insatiable appetite for greenery and fake snow!" Her Christmas wish this year is that the gray-striped feline never catches on that she and her friends are comprised of fake snow, too.




The purchaser of the Christmas display, whom goes by the name "Mom," had comments too crude to share here in her daughter's blog. Close sources reveal that her latest threat was, "I'm gonna kill that $%&# cat!"

The snow people and snowbirds report that they can only hope that's true.

Wendy Darling refuses to comment.

Sharing with these lovely memes:
CAMERA CRITTERS / SATURDAY'S CRITTERS