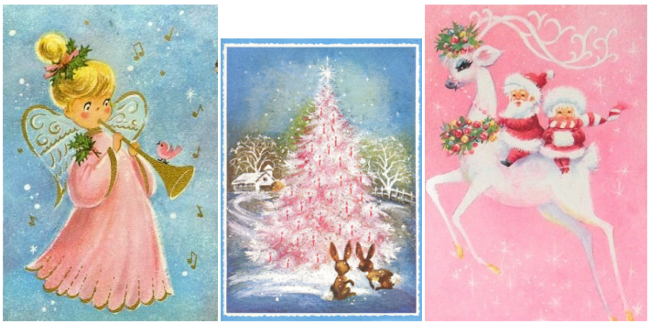 And now it's time to get out the glitter and glue!

A few years ago my mother and I decided to make our own glitter house, and from there it just kind of exploded. My mother was especially into it. She made glitter houses as well as glitter boxes.

We would have made a lot more, and even tried different techniques, had we had the room to work in. (This is one messy craft). Hopefully we can start making them again because we finally have a crafting building.

When I start making them again I want them to be FANCY PANTS Glitter Houses!

We ran out of room for displaying them, so my mother started making a few as gifts for friends and family.

Alas, I don't have pictures of all of them.... but here's what I could find.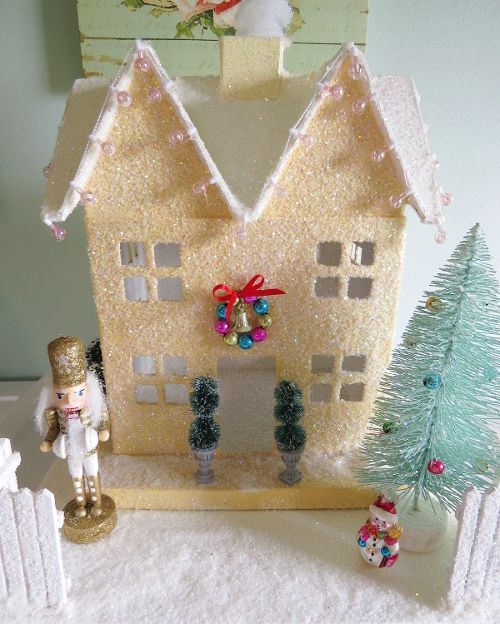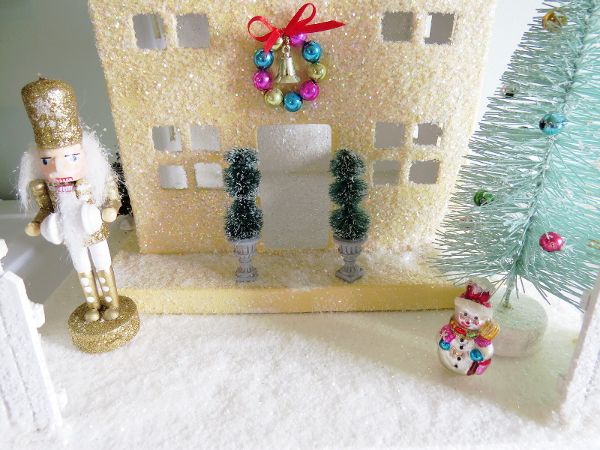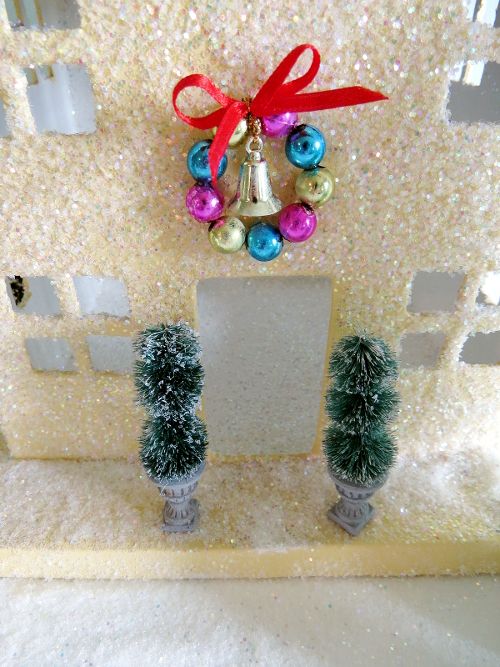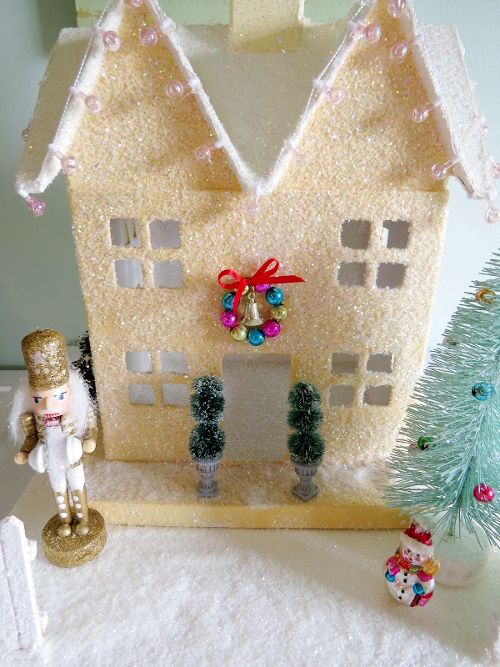 The yellow glitter house above was the last one that I made. I eventually swapped the snowflake with a wreath that matched the ornaments on the tree.

Since I think it looks cheap, I plan on changing the ribbon and bell on the wreath. I just never got around to finding anything. I might just end up using the snowflake again.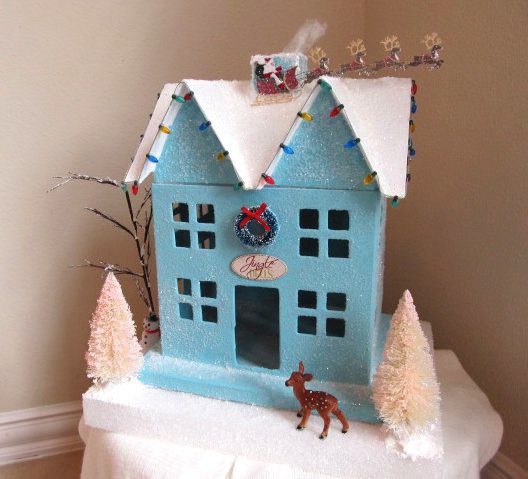 I believe that this pretty-colored blue glitter house was the first one my mother and I ever made. We need to replace the trees, as the pink glitter never stuck very well.

You'll have to use your imagination to envision the trees as a pretty pink.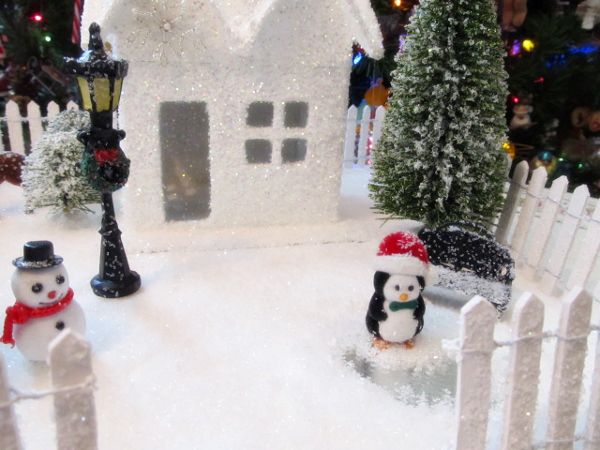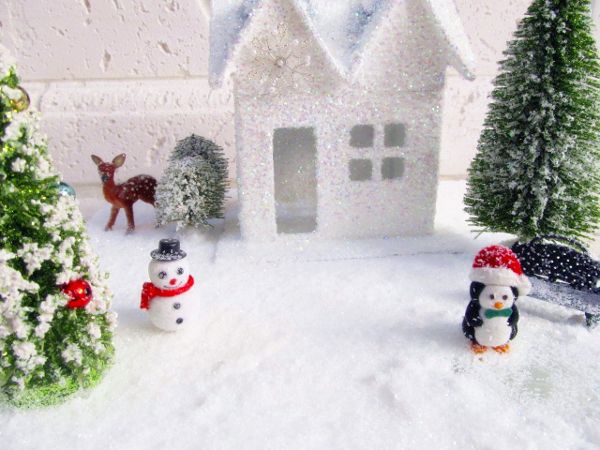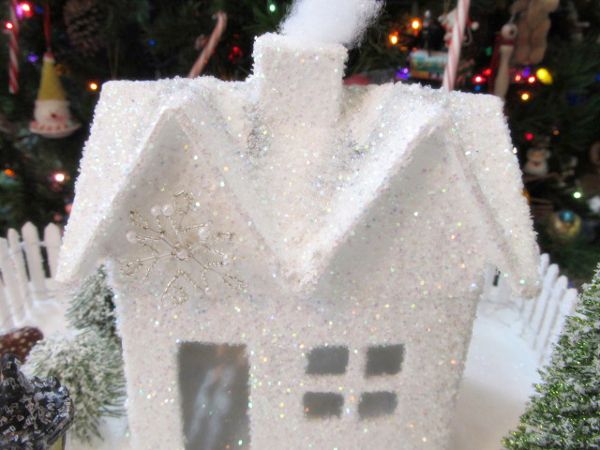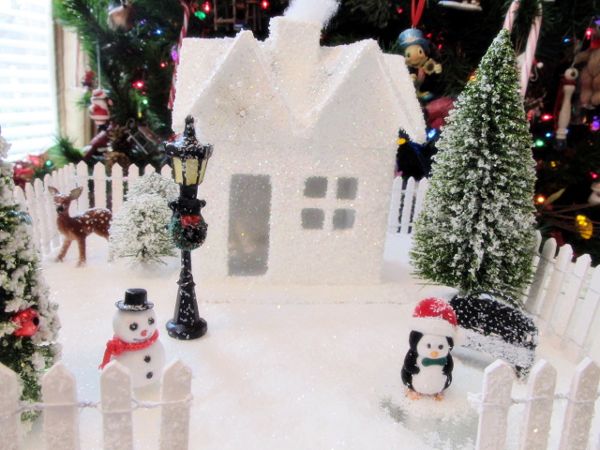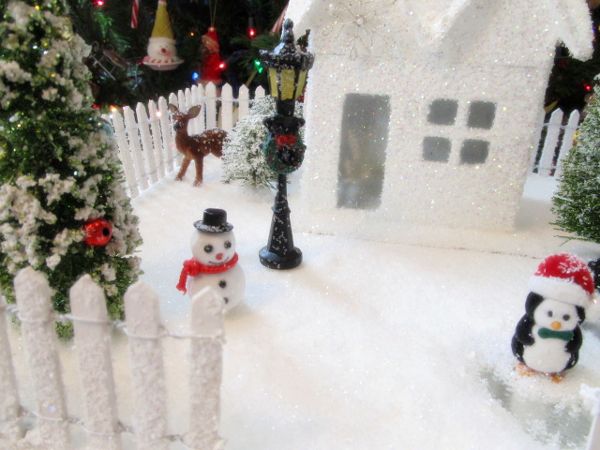 This is by far my FAVORITE!

I love so much about it: The snowflake... the penguin and snowman

(used many times in our glitter houses b/c they're such great quality)

... the subtle pink glitter against the white... the silver glitter on the roof.


Here's the house from the back: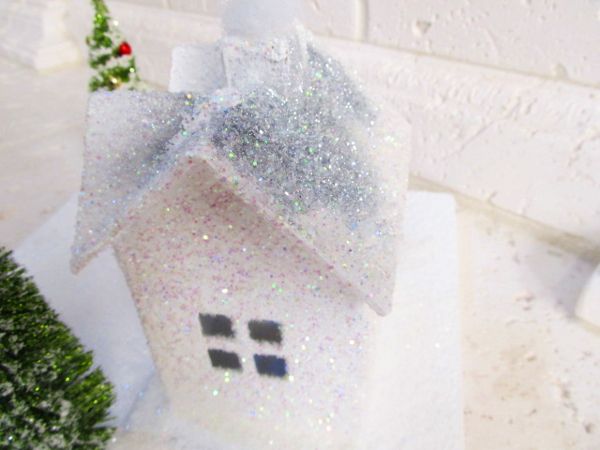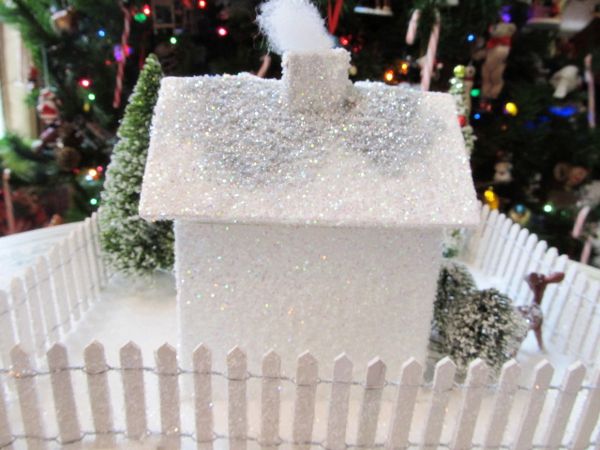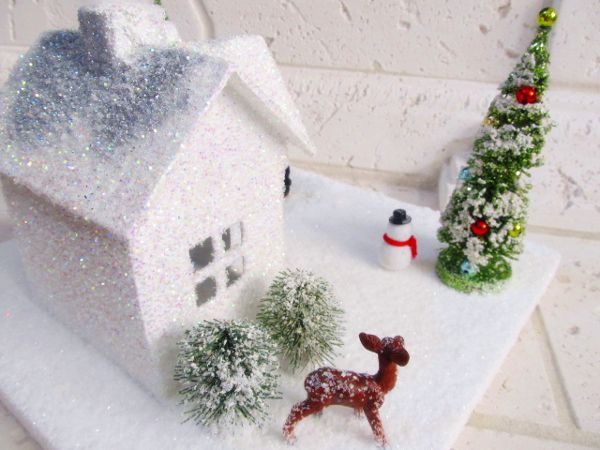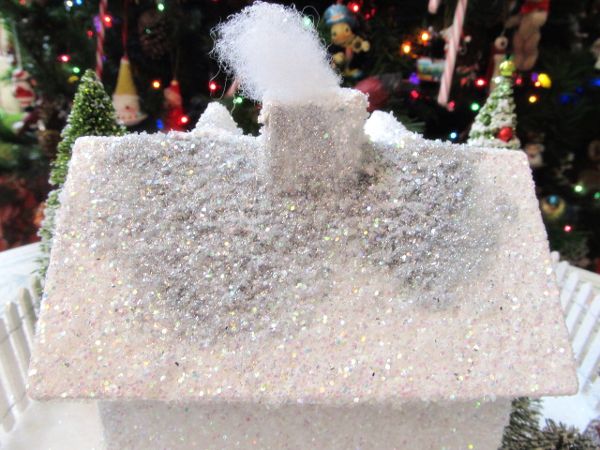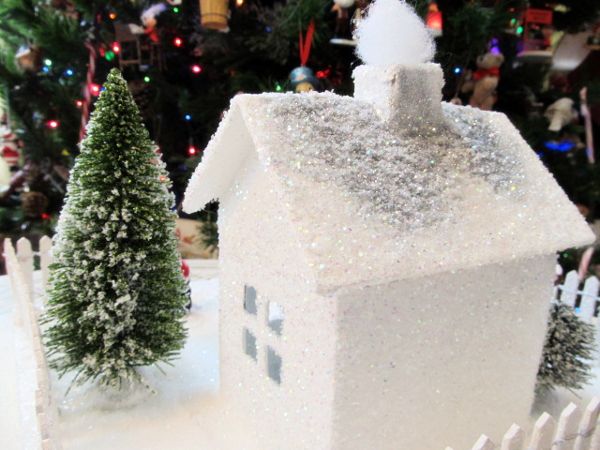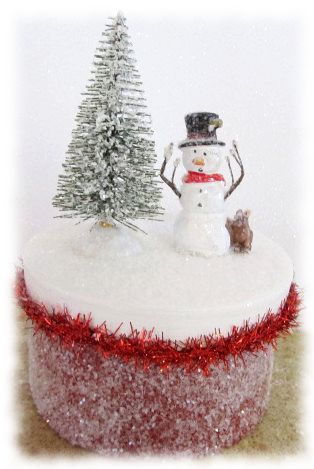 Mom made a lot of very cute glitter boxes. I really need to take photos of the one's we still have.

I did find a few photos of others, but the quality of the pics is pretty lacking.

(My old camera was a nightmare when it came to focusing on a subject)

. I do know that there are a couple inside bins in the barn, so after I take new pics of those I'll just add them to this post.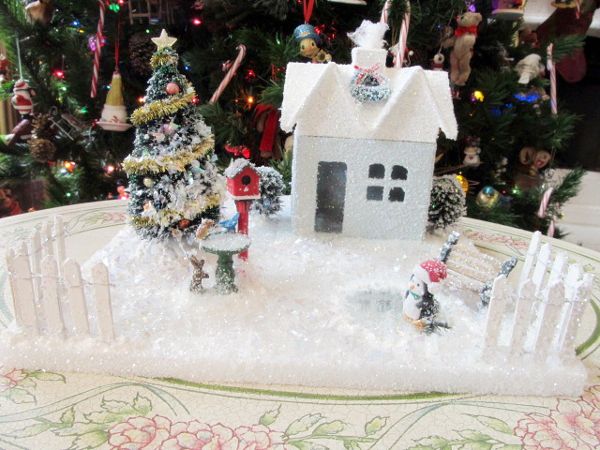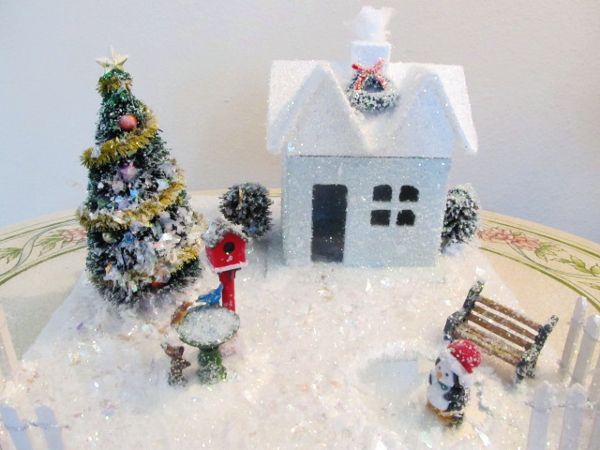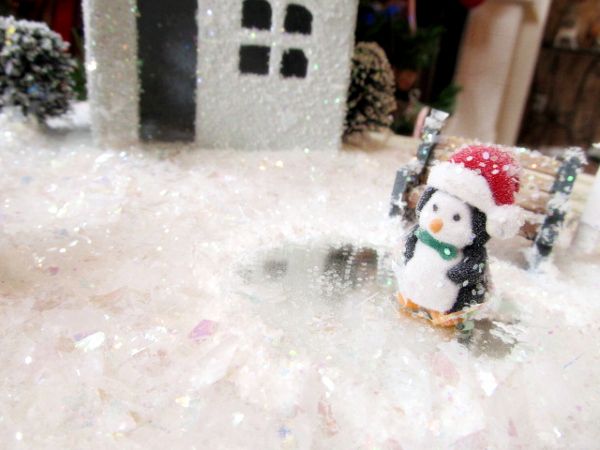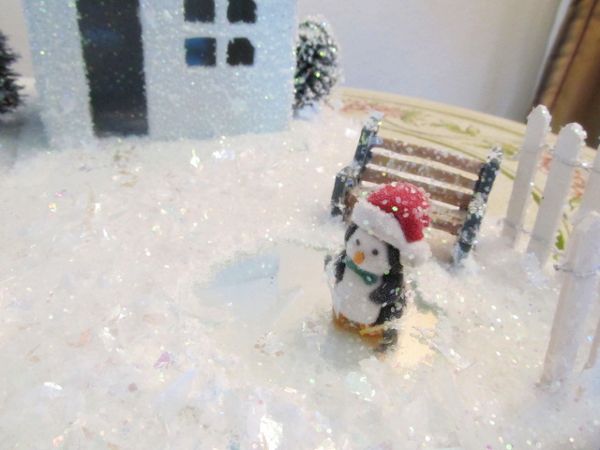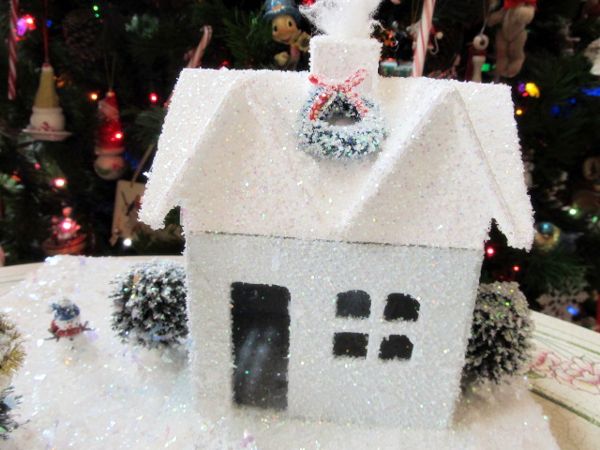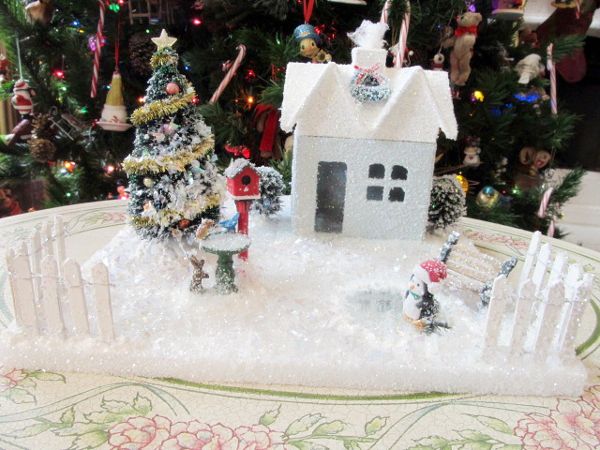 I've always liked the pale blue color of this house. I also like the little pond and the penguin.

We wanted to place the wreath elsewhere, but the size was all wrong and I do wish we painted the bench white but I still love this one.

Again, the penguins and snowmen that we found that year were great. They were sort of like felt. I wonder if these are still sold in stores?




This glitter house was ready-made, so Mom just "tweaked" it a bit with a base, a tree, some snow, and then adding the carolers miniature.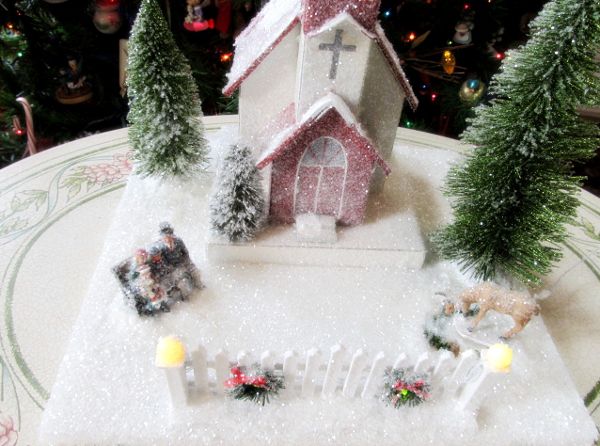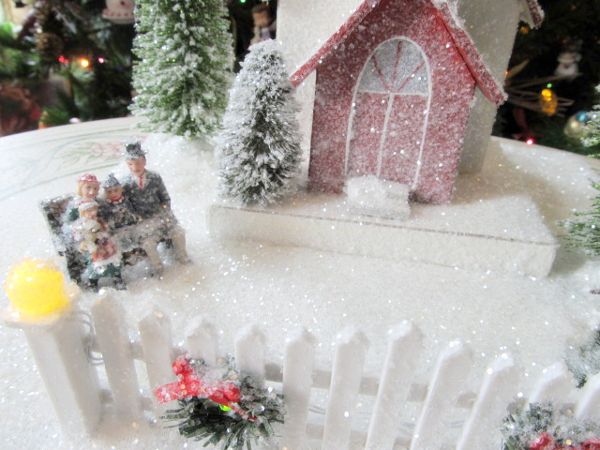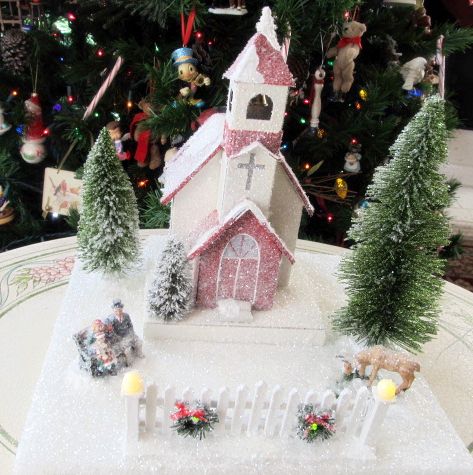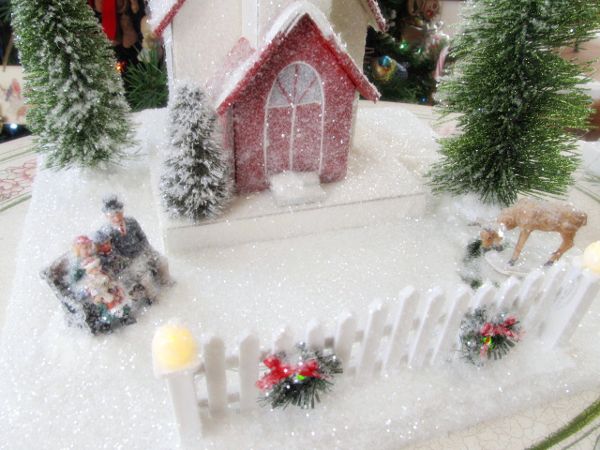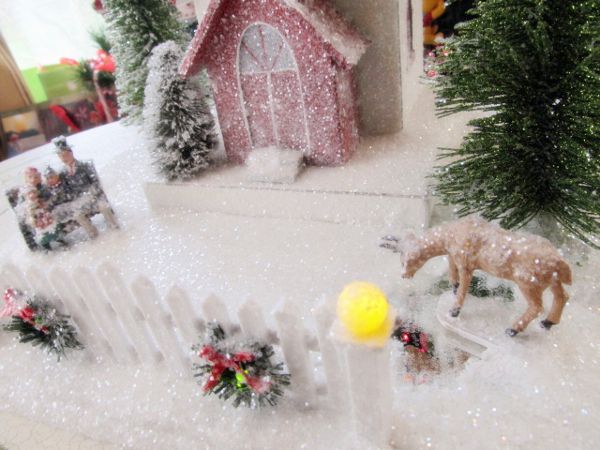 This was another pre-made church with some additional "tweaking."

And in case you're curious, we found these churches at "Michael's." I wouldn't be at all surprised if they still sell them. We don't have any hobby stores around here, so I can't say for sure.