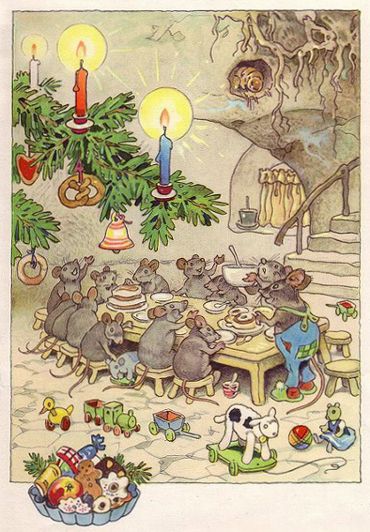 (Artwork: Fritz Baumgarten)



The weather hasn't exactly been feeling very wintry, or even like fall for that matter.

(I missed the cold weather while we were at Disney World, and the coolest it's been since we got back was yesterday. Goodness it felt wonderful yesterday. If only that would have lasted!)

Every once in a while I'll browse a few blogs and what do my wandering eyes see but stunningly beautiful photos of SNOW or words about cold temps.

It feels like everyone got invited to this party called Christmas, but no one down south was sent an invitation. Let the celebration commence everywhere but here. Only on random evenings is there a little chill in the air.

So, in order to TRY to get into the Christmas Spirit I decided to post a few more Christmas photos.

(It's all the Christmasy ammo I possess)

.

Well, not all of this post will be Christmasy.



1). This is my favorite Lighted Glitter House. We put this one up in our new craft building.

I haven't taken pics of the building yet because it isn't quite finished. It's very, very close though!



(Larger Pic)



(Larger Pic)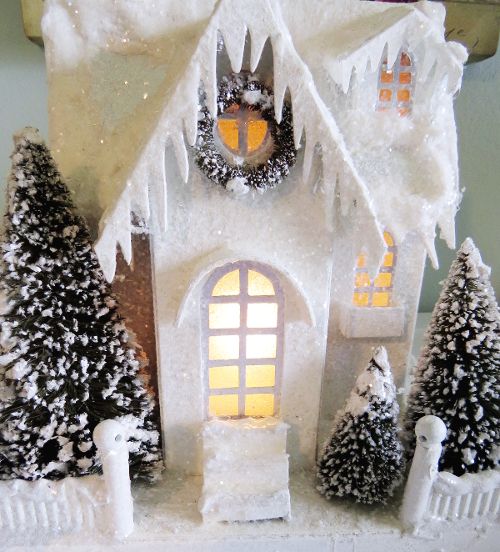 (Larger Pic)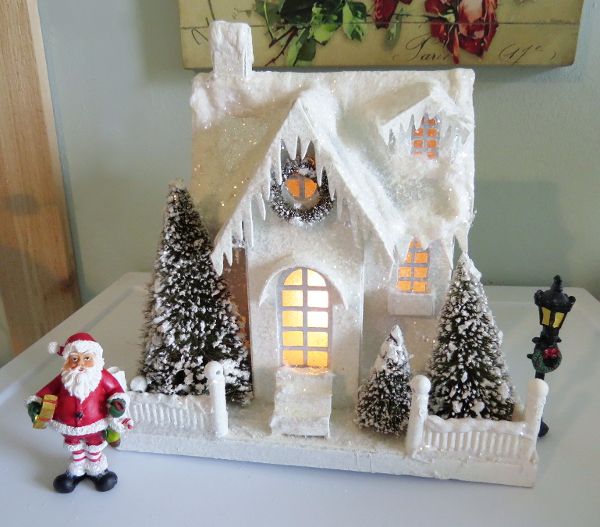 (Larger Pic)




2). Here's a sweet lantern my mother made recently. I think it is ADORABLE, and she loved that it didn't take long to make.

Now I want to make one, too!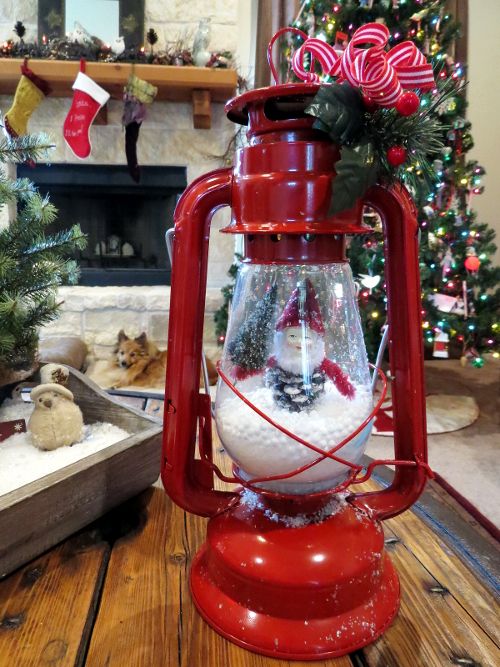 (Larger Pic)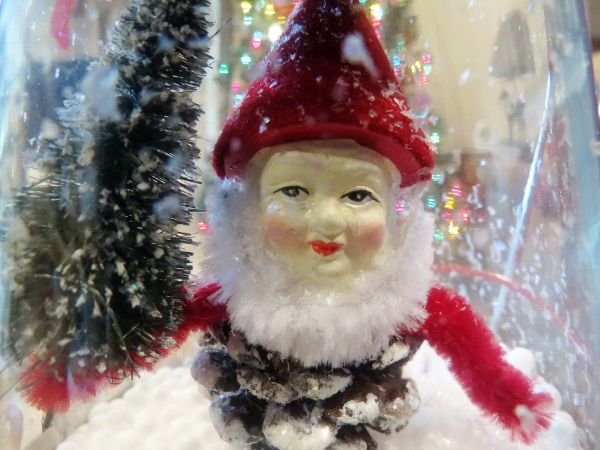 (Larger Pic)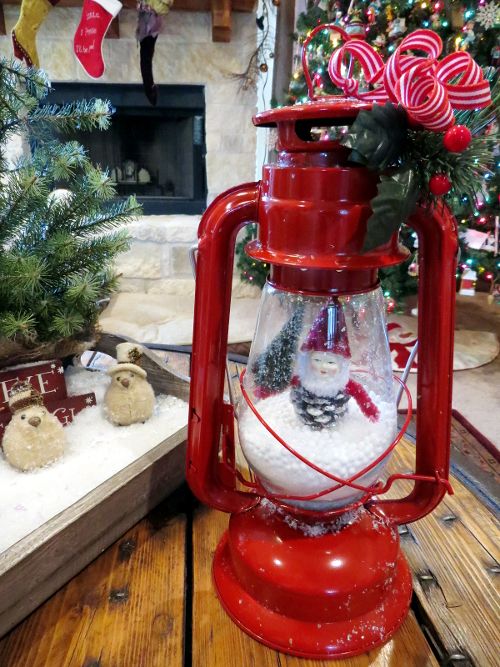 (Larger Pic)





3). This is what our gazebo looks like this year:


(We've never had a gazebo before, so it's nice seeing the lights on it at night)





(Larger Pic)

The lights and wreath on the gate look really nice, too. I just haven't taken photos of it yet because the outdoor lights aren't like we want them to be just yet.

It'll likely take a couple more years before we get to that point. Decorating here, in such a larger outdoor space, is nothing like decorating a house in suburbia. We learned that really fast.




4). Absolutely, positively, no explanation necessary.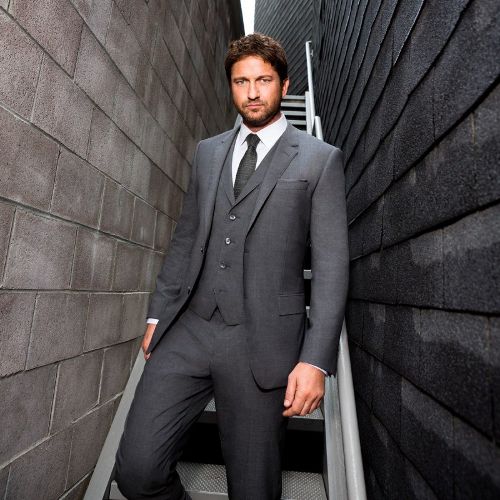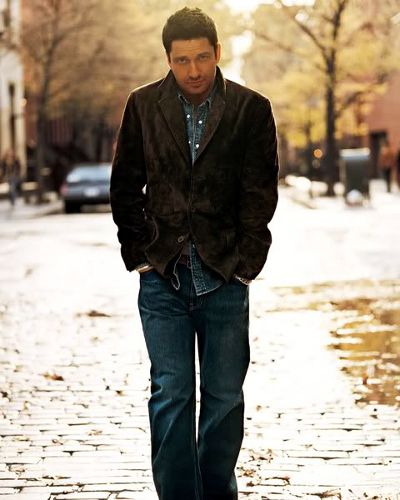 5). It dawned one me the other day that Christmas looks different these days.

Christmas lights... with CATTLE and a DONKEY.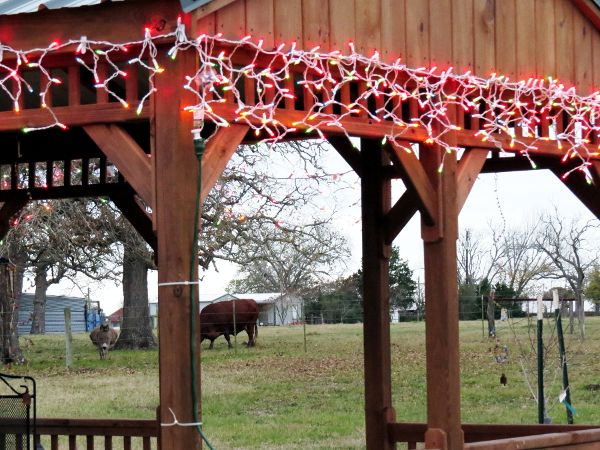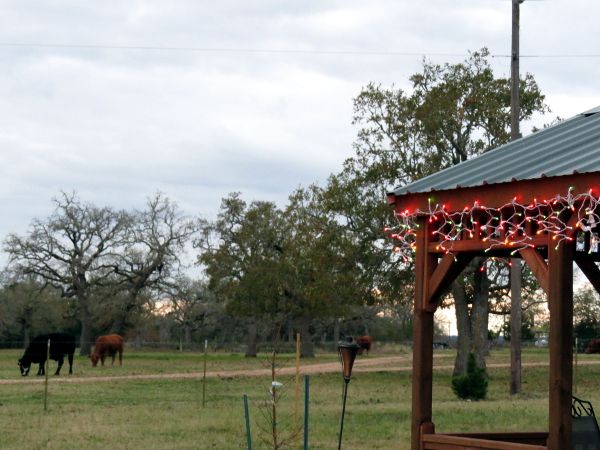 6). I am still lovin' the crows. I could listen to them all day.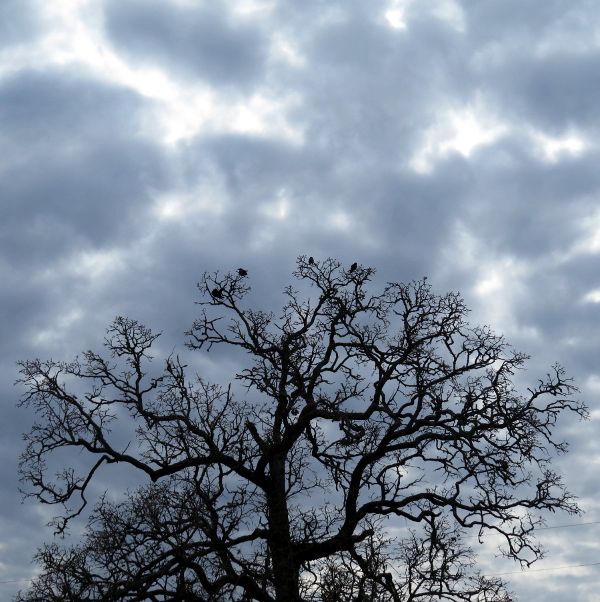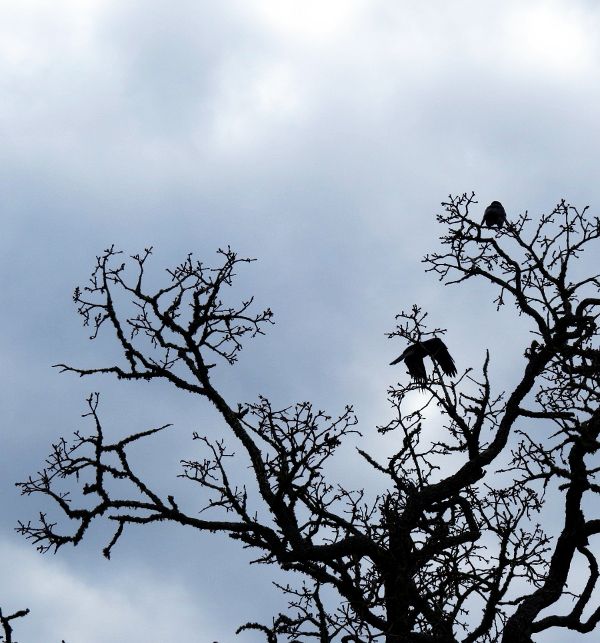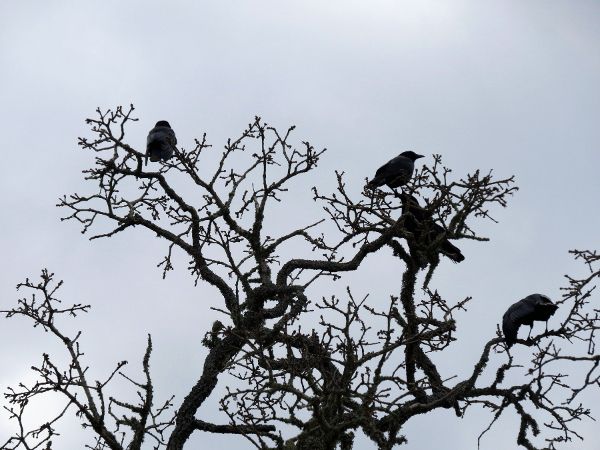 7). The camera didn't really capture it well, but the sunrise the other morning was really pretty.




8). Went to my grandmother's old house in the woods - in Somerville - Wednesday morning. The owl in the photos below was carved by a friend of my mother's cousin.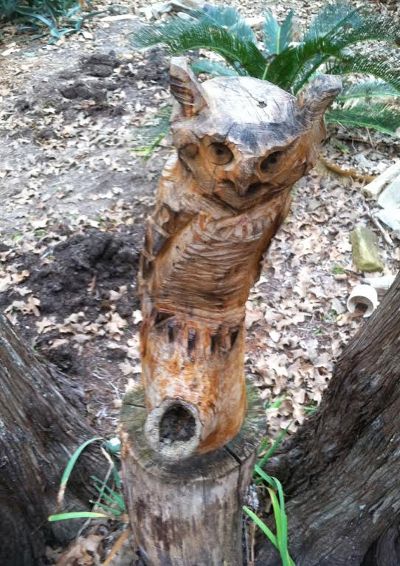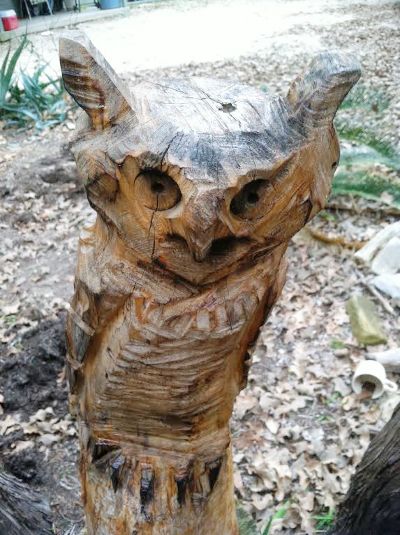 Would you believe this is the FIRST carving this man has ever done in his life? I think that is just remarkable.





9). Izzy loves to hide one of her toys/babies in particular. Today we found it beneath the Christmas tree.