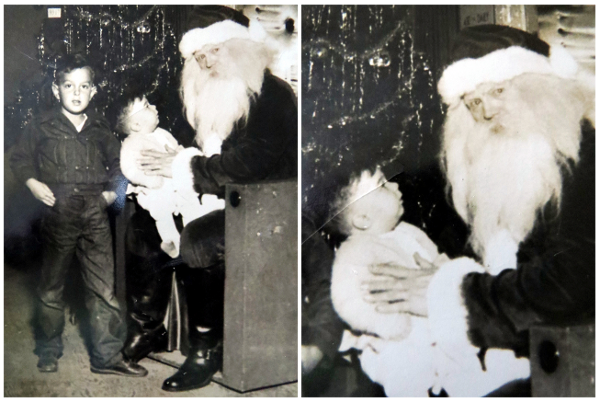 Don't you just love this photo of Santa? I've always liked the look of him. There's just something about his eyes.

The baby in this photo is my father by the way.




Over the weekend I was trying to find our old letters from Santa, but am at a loss as to where they are.

They were so cute, too! This was back in the 70's, and they were on pretty illustrated stationary paper. The artwork was of Santa's sleigh and reindeer, with Rudolph at the lead of course.



What I did find, however, were my niece and nephew's letters - well, emails; how times change - to Santa.








Having email these days, you can be sure that Santa replied promptly!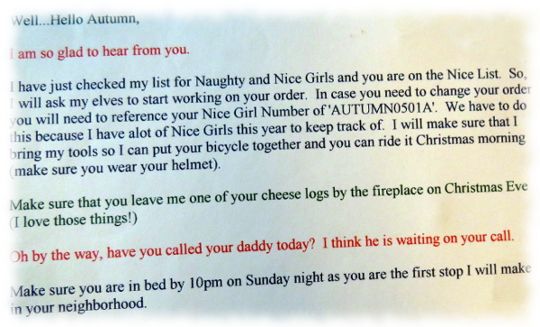 I think it's hilarious how they have Nice Girl and Nice Boy Numbers.



And poor Santa with the unfortunate fireplace incident of 1997.