For weeks now I've been transferring old home videos of my brother to dvd. It made me remember how last Christmas he asked if I still had the old audio cassette tape of me and my older sister one Christmas morning.



FYI:

This was back in the late 70's, before he was even born.

(Back before everyone had a video camera, hence the use of a cassette tape to preserve the holiday memories)

. We lived in Houston at the time..

I told him that I remember transferring it to another cassette several years ago, but seemed to have lost it. After moving twice, I no longer had any idea where it was.

Well I finally found it Friday night, and as it turns out it was in the very last bin there was to search.

(Isn't that always how it goes?)



Since I wanted several backup copies of it, I posted it to YouTube. Here's the audio.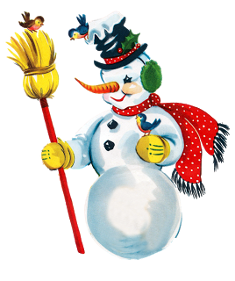 Only be forewarned that it's 16 minutes long, and back when I was a kid I had a speech impediment. In a few parts, it's difficult understanding what I'm saying.

I took Speech classes all through elementary, and out of all the people in my family it was my older sister that understood my speech the best.

She was my translator a lot of the time.

And in case you're unsure if you heard it correctly in the audio, you're not mistaken; when I was a kid I often called my Dad "Honey." I have no idea why.

I'm surprised I sounded so bossy in this. I was an incredibly shy and quiet child, but I guess at Christmas it was a different story.

(And it isn't any wonder I was opposed to my father singing "Blue Eyes Crying in the Rain." I did used to ask him to sing that to me a lot, even though it made me cry. I guess I just didn't want any tears on Christmas morning)

.

My sister cracks me up when she sings the lyrics to Jingle Bells wrong; "bells on cocktails ring." Then on Santa Claus is coming to Town she sings "you'll go down in his story." I also find it funny how she keeps telling Dad she can tell time, do math, etc. I find that funny because she became a teacher.

I also think it's funny, right before the 7min 30sec mark, when Dad asks if I wanted to go to Mema and Pepa's to eat. I was so excited, especially after discovering that there were more presents to come.





Back in 2002 we bought a

(very)

used projector to view our old film reels before they disintegrated completely. The quality of the reels were bad to begin with, and the only way we could preserve them was by filming it with our video camera.

(And to post it in this entry I filmed it - the darn television - with my digital camera)

. The picture quality is pretty bad, as is the sound.

Although at the very end we replayed the first section and for whatever reason the picture and sound quality increased... albeit slightly. All I know is I could actually understand some of the audio that time.

For instance, my older sister saying she pulled the covers over her face so that she wouldn't see Santa.

In the other Christmas film reel, my sister and I were a few years older. In that one I'm lying down on the couch for most of it because I was sick.



Many, many MANY times was I sick with the flu on Christmas morning. One year I got a new bike, and sick as I was I still wanted to ride it.
Mom relented, but only after dressing me in layers like Randy from "A Christmas Story."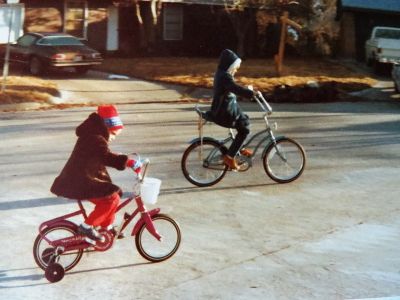 Our Christmases when we were young children were truly magical. My mother understood how important Christmases are to a child, and I have to say... there were A LOT of toys beneath that Christmas tree come Christmas morning.

Even on Christmas Eve, we would sometimes faintly hear Santa's sleigh bells outside or in the hall. I don't think I believed in Santa for as long as most children do, but while I did it was definitely enchanting.




And as magical as the holiday was for me, my big sister was overflowing with impatience come Christmas Eve. I vividly recall one Christmas Eve in particular where she kept waking me up all night. Each time she woke me up she'd ask if I thought Santa had come yet.



Feeling tired, I always told her that No, I don't think he's come yet. Go to sleep.

There was also this one Christmastime that my sister and I both suspected what one of our gifts was. We had spent many hours shaking and poking and prodding at those gift bags.

(I seem to recall that my bag was a solid red)

. We were both convinced it was a cloth doll that we wanted. It was similar to a Holly Hobbie doll.

One evening my sister wouldn't go to sleep and kept going on and on about those presents under the tree. She kept saying that our parents were asleep and we could easily sneak inside the living room to peek at our present.

I know what I'm about to say will sound like a lie, but I swear it isn't. I must have been 5 years old at the time, and my sister was 3 years older than me. I didn't really want to have proof of what my present was. I wanted to wait until Christmas, but my sister wasn't having it and I knew that unless I went along with it... I would never get any sleep that night.

And so we snuck down the hallway and into the living room under cover of darkness. My sister instructed me on how to cleverly open my gift bag without Mom finding out.

(You know the drill; carefully pulling back the staples and then bending them back into their original position)

.

Clearly, big sister was experienced at Gift Snooping 101.

It turned out we were right because inside our gift bags were the dolls we wanted. My doll wore a yellow dress, and my sister's doll wore a red one. (To this day it surprises me how eager my sister was to get that doll, as she was not a girly-girl like me. She was a tomboy that liked Star Wars and building muddy dirt roads in our backyard with a little garden shovel. She and our neighbor, Michael, would build the roads and then drive Hot Wheels cars on them).

Anyway... once the mystery was solved I felt a little disappointed and sad. Not because of the doll. I wanted the doll, but I didn't want to peek at it before Christmas.

And I don't think I really felt bad for the deception, but because I caved in on my sister's pleading and the surprise was now ruined. There was no going back.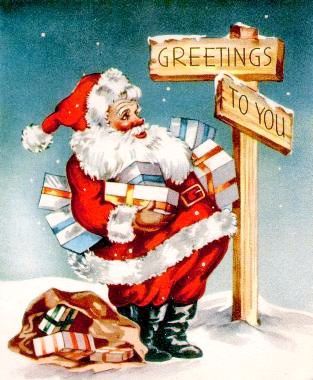 I also came across cassettes of me and my brother taken around Christmastime, so below I'll share those as well. In the first one I was obviously feeling all "grown up" because I was sort of baby-talking to my brother.

Also, on the last five minutes of the tape I was giving the weather report.


I guess it was a slow news day around the house?




In this second video I had to do a lot of editing because it was fairly long, and on the last half of it my brother was just silently watching cartoons.

When listening to the tape in it's entirety, it seemed to me like we were all on Christmas vacation at the time.

Poor Mom.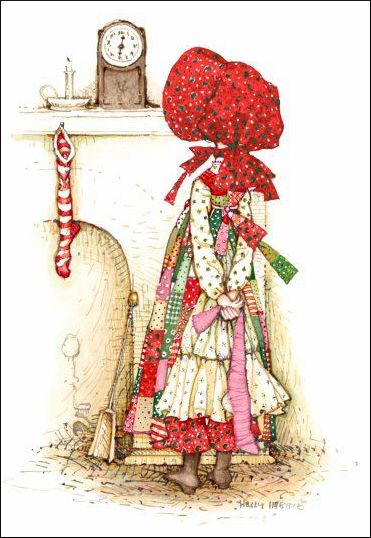 Remember back when you were a kid and it seemed like f-o-r-e-v-e-r until that most magical day, complete with flying reindeer and one Saint Nicholas, finally arrived? I can hardly believe Christmas Eve is tomorrow! Time certainly moved a lot slower when I was little.






Why is that, I wonder? It's starting to feel as if, once we're all grown up, we automatically become time travelers or something. Time Travelers, Tardis unnecessary.

I can't be the only one that feels this way.