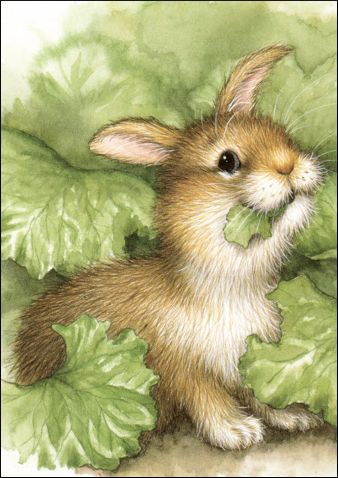 (Artwork: Lisa McCue)



It's blessedly cold today, and has been pouring buckets of rain, so I'm just gonna share more photos and video from the past few days.

Before the rains hit, the bunny took up residence in the flowerbed. We put up the tarp for her again, complete with a snack of the deer corn she's so fond of.

To our surprise, she refused to sit under it this time though. She's still sitting beneath the plant. I don't know if she just prefers the plant this time, or if she doesn't like how close the outdoor webcam is inside her little tent.

I was going to bring the cam back inside, but was afraid of scaring her off and into the rain.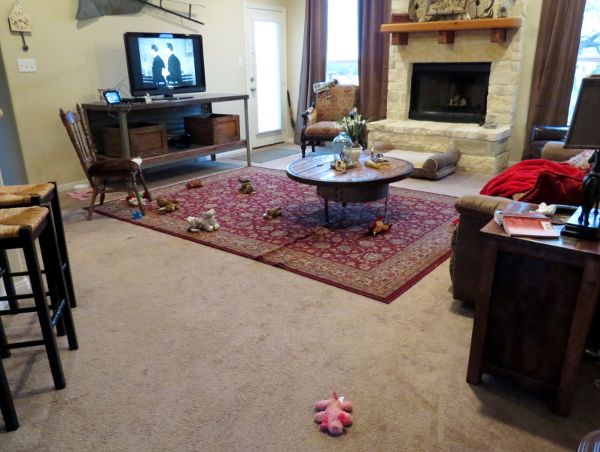 As evidenced above, on this rainy day the dogs have simply littered the living room with their babies. I think Izzy pulls most of them out. She loves pulling babies out of her toy box, and even sitting inside her toy box. She loves hiding one of them in particular, and then others she'll place randomly around the house... to keep track of our whereabouts.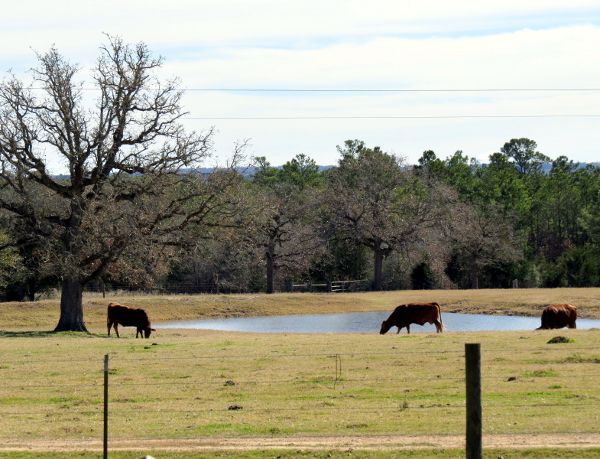 (Artwork: Marjolein Bastin)



These vids of the deer are from earlier in the week. I was thrilled to see the video of them captured after the sun came up.









(Artwork: Marjolein Bastin)



We put out a new feeder for the birds in the back. As you can see, they're pretty happy with it but aren't always very good about sharing nicely.

But isn't it cute how the bluebirds are keeping out of the rain by sitting inside the gazebo?





(Artwork: Marjolein Bastin?)



We finally have a woodpecker again! He's pretty big, and decided to come out when the sun finally did. I hope we get to see more of him.

Last week I thought I saw a baby woodpecker, but wasn't sure. Now I'm wondering if it really was.