(Artwork: Brian Paterson)



Surprisingly, it's been cold for weeks now. Usually the way of winter around here is 1 or 2 cold days, followed by a string of warm days. It's an off/on switch kind of thing.

Lately, it's been c-o-l-d and very rainy.

(The front yard is like a swamp, and this is weird... the other night we found a dead tree frog in one of the closets. I don't know how it got into the house, but I can only guess it was looking for warmer temps. I just wish we'd known about it before it was too late. The poor thing)

. We've been feeding the deer plenty of corn, which the crows also happen to love. The birds are feasting like kings and queens as well.

What's really neat is that we have a tarp and Christmas lights over a few plants in one of the flower beds by the front porch. Initially, we placed it there to protect the plants during those below freezing nights, but then thought that maybe a rabbit would use it. With that thought in mind, we placed some hay inside there.




And well, when we starting pulling up the tarp the other day a rabbit came scampering out!

I hate that the poor thing was frightened and left it's cozy spot. We decided to leave the tarp there for it, in case it came back. I don't know if it has, so tonight I'm leaving the outdoor camera next to it.

(It's a "StealthCam." I really love this thing, although in video mode it does make an annoying sound which I have to delete after uploading it to the computer. So really... the audio is pretty pointless)

.

I'll share those videos another time. I can only upload them online after 2 am, and since that's so late and it takes forever... I just haven't felt like bothering with it yet. So far we've captured a lot of deer on those cams at night.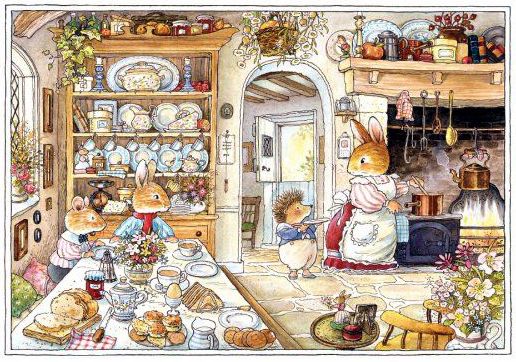 (Artwork: Brian Paterson)



Since it's been cold, we finally got around to making our homemade fudge. Thank goodness it turned out perfect, because sometimes it's the exact opposite.






Years ago I made fudge when it was too humid, and the results were embarrassing. I had to use a CHISEL and HAMMER to get it out of the pan. I really did have to hunt down the tool box in our garage in order to fetch the one and only means of separating my failed fudge concoction from the pan. After chiseling away at chocolate the consistency of brick, I then had to soak the pan in soapy hot water. Not for 1 day. Not for 2 or 3 days, but an entire week. It actually tasted good, but it just didn't want to come out of the pan.



While I am l-o-v-i-n-g this cold weather, and devouring fudge, I am sad that it's never cold enough to snow.

(I can't even remember the last time I saw snow, and by "snow" I mean a dusting of it)

. Still, I have snow pics to share which family members have taken elsewhere.

The first ones I'm sharing are photos my father took while he was working in Iowa several years ago. The bear I snuck into his luggage, so one day while stuck bored in his apartment he decided to be creative.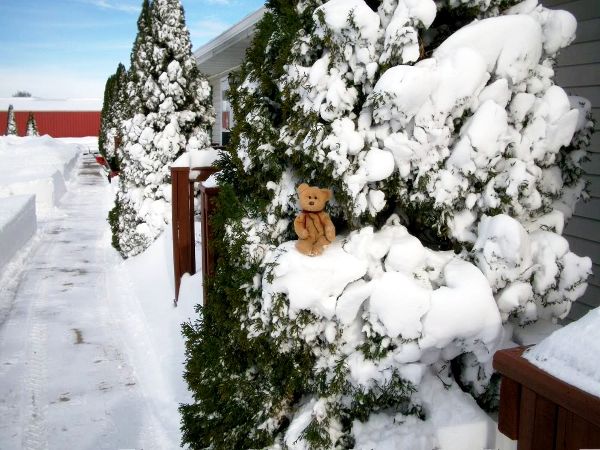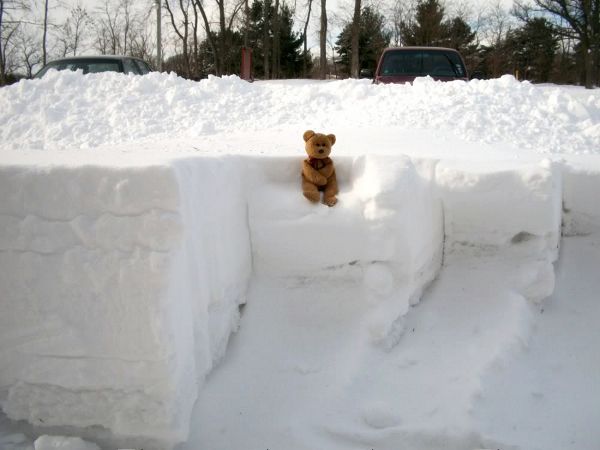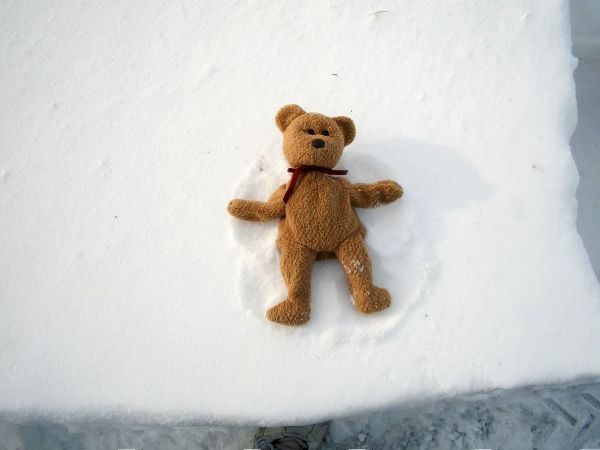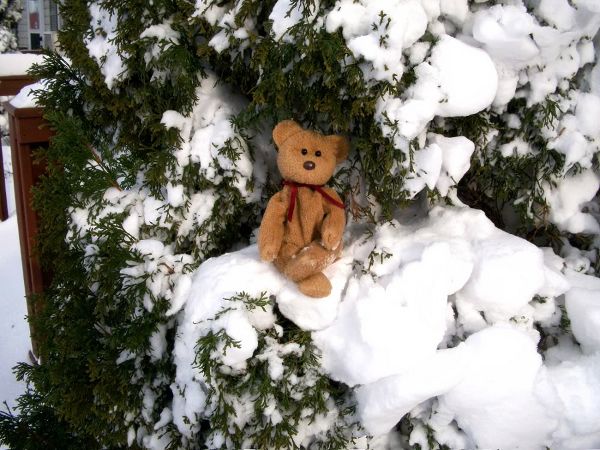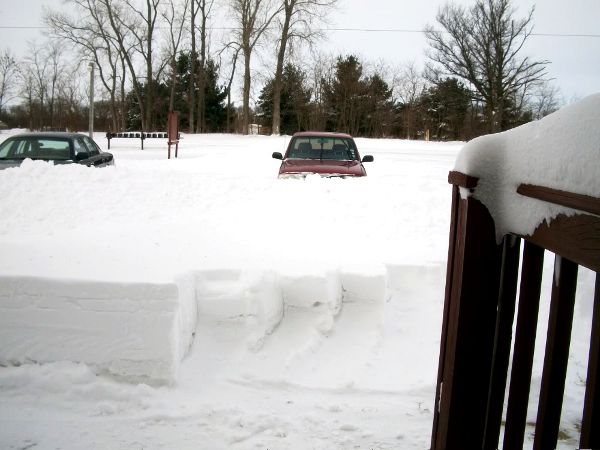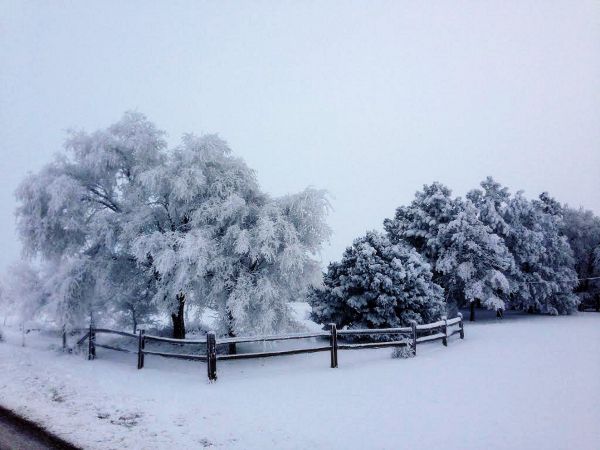 This photo is more recent. My uncle took it

(today I think)

near his new home in Colorado. He only recently moved there, and it's been a lifelong dream of his to live in Colorado. They're renting a gorgeous place, too. It sits on acreage and everything.

This photo was taken about half a mile from his house.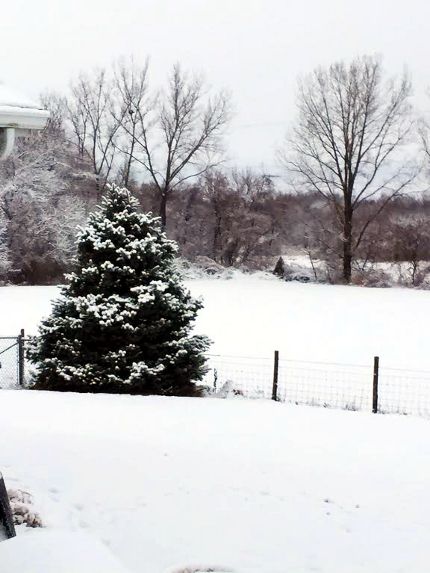 This second pic my aunt took a few weeks ago. She lives in Illinois.

A couple years ago she took some gorgeous pics of the snow at their church

(her husband is the minister)

, but I can't find them anywhere. I guess they were automatically deleted from the phone.

Larger Pics can be viewed HERE