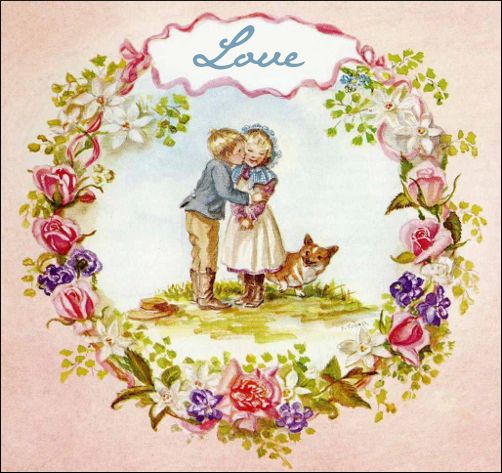 (Artwork: Tasha Tudor)





"And wuv, tru wuv, will fowow you foweva... So tweasure your wuv."



- The Impressive Clergyman; The Princess Bride

~♥~♥~♥~♥~

♥

~♥~♥~♥~♥~

Hello! I trust everyone had a nice Valentine's Day?

This Valentine's Day I visited the "Vintage Marketplace" over in Round Top. The drive there is so beautiful! Since I'm so used to hearing the traffic on the road a few acres over.... lots of big rigs... it's really easy to forget that we're nestled inside miles and miles of rolling hills and lots of trees.

During the drive we saw a lot of new baby calves. It's that time of year, ya know.

(Only the day before, while driving past this one pasture on the same road, I swear I saw a newly born calf. Newly born, as in having been born that day. I also saw a road runner fly up into a tree. It was a little thing, too. It had to have been a baby)

.
And of course there were birds and squirrels and lots... and lots... and lots of cows.

I swear the cattle outnumber the people around here.

But back to the antique store....

The Vintage Marketplace is one of my favorite venues, and I just found out that The Junk Gypsies visited there a few weeks ago.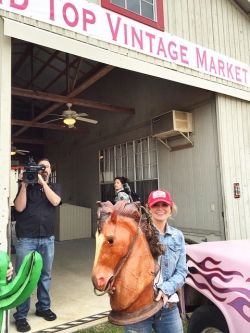 I found the above pic on the store's Facebook page. It looks like Junk Gypsies is still filming their tv series.

I'm still bummed that we don't get that television station. Our cable provider pulled it without warning, so we only got to see the one episode. It's upsetting because on their show they're visiting places where I live. It's frustrating!

But enough crying about that. The last time I was at the Vintage Marketplace I fell in love with a painting there.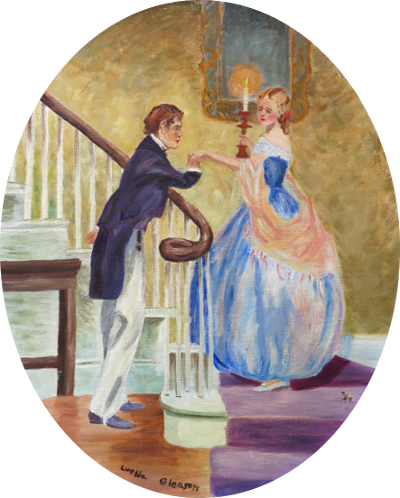 When I returned on Valentine's Day my father pointed out the same painting to my mother. Luckily for me, my mother bought it for me!

Isn't it sweet? Written on the back, it says it was painted on March 18, 1963. They titled it "Goodnite."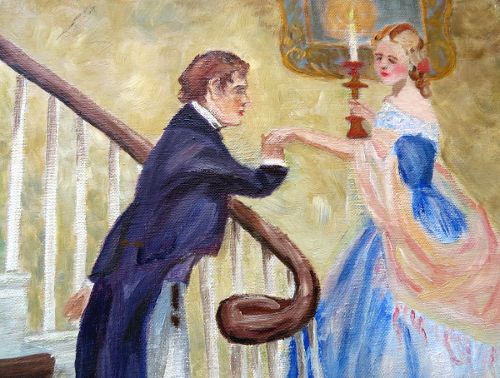 Initially, I was thinking of hanging it in the craft building, but I'm afraid it's just too hot in there. I don't want to ruin it.

I really need to find a frame for it because the edges of the picture are really rough.

(Hence cropping the photo of it)

. I can only imagine how many years it's been wasting away inside attics and antique stores. I'm really happy it has a home now!

I also fell in love with the most adorable Children's Reader from 1957.




Alas, I think it was a little overpriced because at least 10 pages of it were massacred with a pair of scissors. Sections of pages were completely cut out. It's a shame because the illustrations looked really sweet.

Sharing with Rubbish Tuesday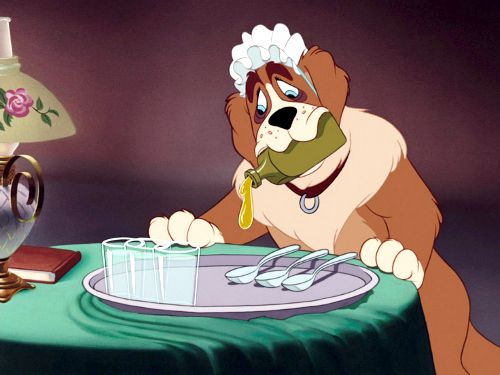 My poor dogs are feeling under the weather. All three of them.

My brother and his wife visited us last weekend, and brought their dogs with them as they always do. It seems that the dog they fostered for a couple days

("Klondike")

gave his dogs a cold. They didn't have the symptoms yet when they were at our house, but this week my brother's dogs, and ours, are sneezing like you would not believe. This can't be a coincidence.

My poor babies are really needing a lot of TLC. Of the three dogs, Abby is sneezing the most.





Over the weekend my uncle was quite the shutterbug. He took a lot of nice photos on his phone. He now lives in his dream place, Colorado.




Isn't it pretty how the lake is frozen over? I've never seen a frozen lake in person before. The closest I've been to that is seeing ice in the bird bath.

It's sad how excited I get when that happens.




My mother says the picture above reminds her of "Gone With The Wind". Lol! I have to agree.




"Cue the Deer."

(A la the Chevy Chase movie, "Funny Farm")

.




Cue the aliens and the tractor beam from their mother ship.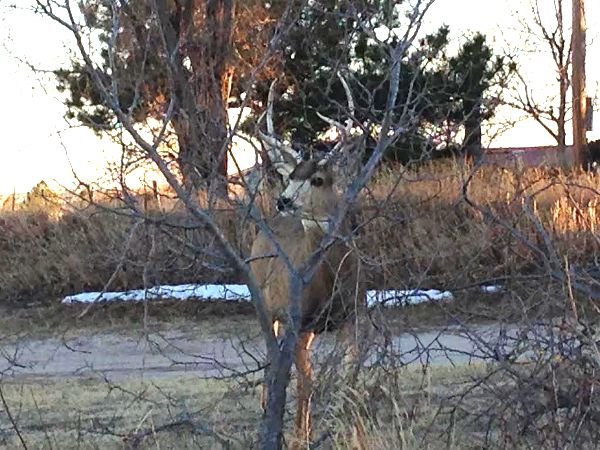 I do believe this deer thinks it's superpower is invisibility.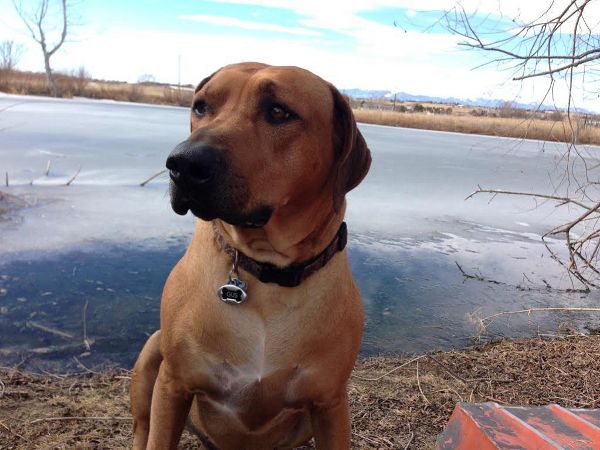 Next are some pics I've taken recently:

I wish they were of better quality, but I still haven't mastered the correct settings for really sunny days.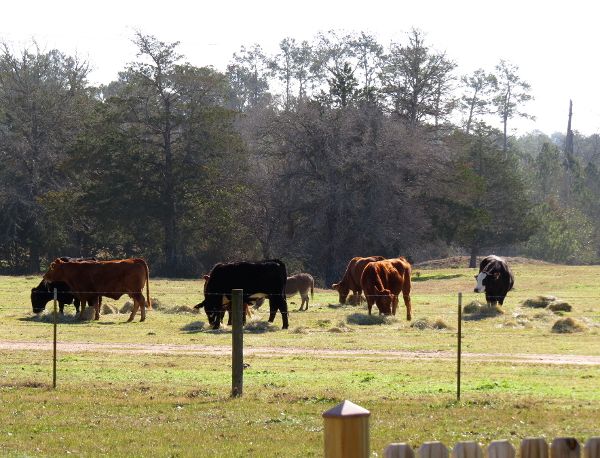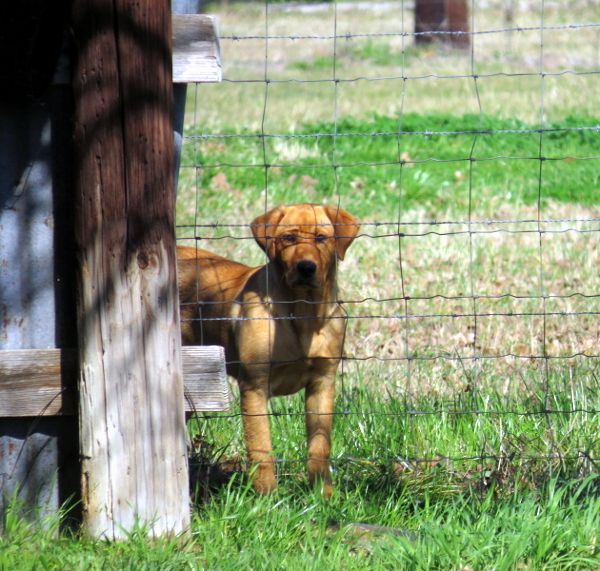 Yep... our neighbor's dog, which we named "Buddy" because we don't yet know his real name, is still talking to us. If we go outside, he asks us to come over. If we go walking, he follows us along the fence line.

I wish I could get real close to him, but I haven't even met his owners yet and I'm afraid of him hurting himself on the barbed wire.

That dog would crawl through that fence if he could, and he does try!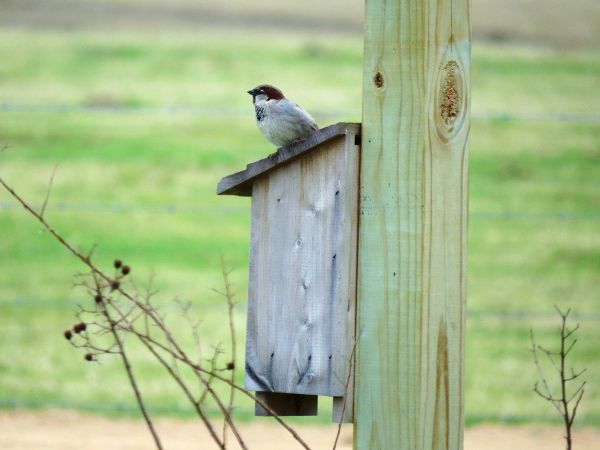 I've always wanted to build a fairy house, and the other day I finally made my very first one!

(Boy do I wish I had heard of fairy houses when my niece and nephew were little)

.

I have to say it turned out really well. I'm actually pretty proud of it, and that's saying something because I'm a perfectionist and I'm always falling short when it comes to any creative endeavors.

Before I built my fairy house - all made from natural materials found along the roads behind our house, as well as on my grandmother's property in the woods - I also tried my hand at building a fairy tree. My mother and I both worked on that one together, but I don't think I'll be doing it again. It's too labor intensive and incredibly messy. You also have to wait a few days for it to dry.

I haven't painted it yet, but most likely will within the next couple days. I'm a little nervous about how it's going to turn out. I would have painted it the other day, but the weather FINALLY turned cold again and it was raining and very windy outside. You're supposed to use stain on it, which has to be done outdoors, so... I'll get to it eventually.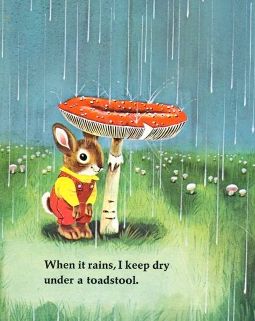 (Artwork: Richard Scarry)



I also made my first fairy door. It turned out really cute! I just don't know if I'm going to place it in our craft building or incorporate it into a new fairy house.

What I wish to do is to start making one's to sell, but I'm nervous about shipping them so I'll likely get a booth somewhere here and start from there. I'm still in the experimenting stage... especially with testing the different kinds of glues... and so far they're all fairy houses to be kept indoors. I definitely want to start making some outdoor ones, too.

In a few days I'll start sharing photos of what I've made.