(Artwork: "Night of the Fireflies" by Paulina Cassidy)
"When the winds of March are wakening the crocuses and crickets,
Did you ever find a fairy near some budding little thickets,...
And when she sees you creeping up to get a closer peek
She tumbles through the daffodils, a playing hide and seek."
~ Marjorie Barrows



And here is my latest, and so far my last, fairy house.

(I'll share my Fairy Tree photos in a later post)

. It's the smallest one I've ever made, and still it took several hours to create.

Out of all the fairy cottages I've made so far, I think this one is my favorite.

I only wish I'd taken better photos to do it justice. It was too sunny on the day I took them, and even now it's the same.

The weather is already getting quite miserably hot, so I'm not about to brave the heat to take more photos when they'll most likely turn out the same as these anyway.

I think I need to start naming these little cottages.

Any ideas?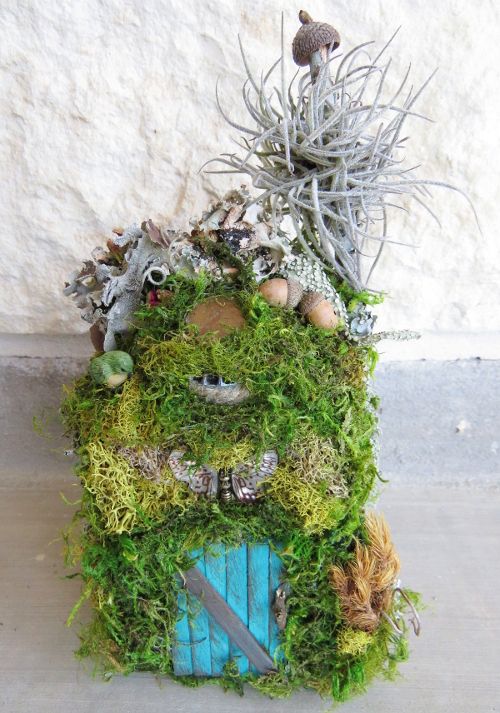 It's difficult to see in the photos, but that's a penny on the roof.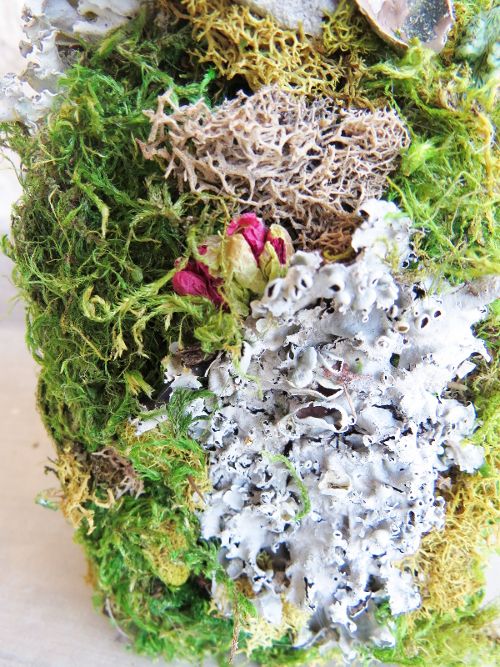 I really wanted to use more of those tiny curly branches/vine that I've used before, but I need to go out and collect some more. You can barely make one out on the roof. It's just above the little rosebud.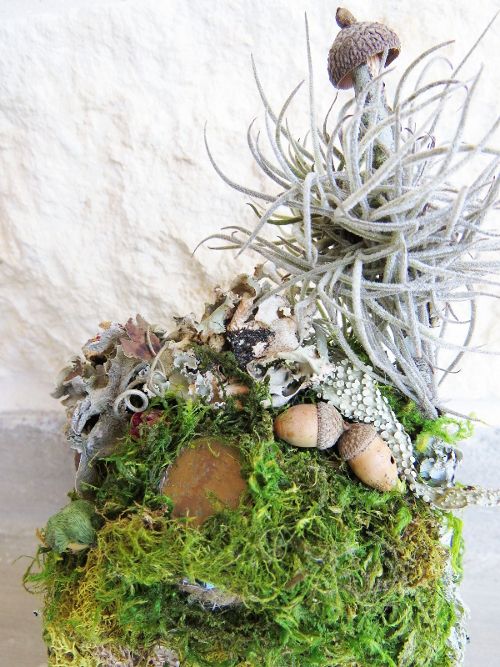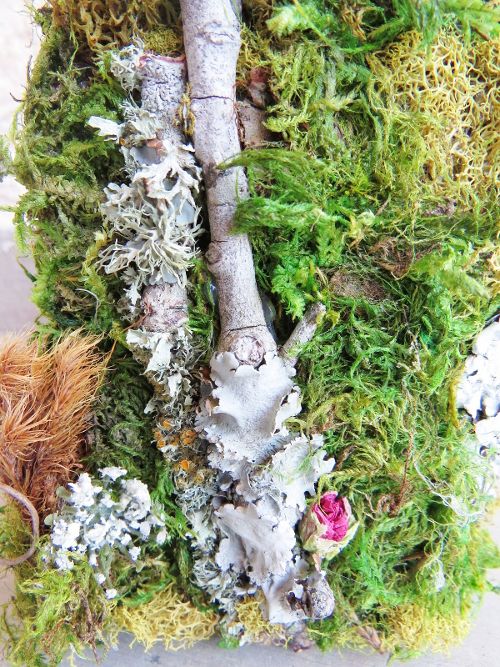 For the past several days we've been at Round Top

(the HUGE, super popular antiques fair that officially opens April 1st)

, and so many times I found myself picking up acorns and little sticks that have a nice shape to them... to use in my fairy houses.

I hope no one noticed that crazy lady putting sticks in her bag.



~♥~♥~♥~♥~

♥

~♥~♥~♥~♥~

Linking to these lovely memes:

Brag About It / Inspire Me Monday / Show and Share Tuesday / Wow Us Wednesday / What to Do Weekends / Craftberry Bush / Show and Tell Friday / Flaunt It Friday / Show and Tell Saturday / Shabby Art Boutique / French Country Cottage