There's been a lot going on around here lately. My grandmother's health has been a great concern, and she was back in the hospital a couple weeks ago. We all thought it was the end for her, but thankfully she got better. She has to take it easy, and can't drive anywhere. She isn't out of the woods yet, but hopefully we'll receive some answers soon.

(This has been going on since Christmas Eve)

.

Anyway....

Back in February the wind was absolutely crazy, and I noticed that the cowbirds were back. I hadn't seen them in a while, and kind of missed them because I love their strange song. They sound like running water.

My mother thinks they sound like the aliens in the movie "Signs."



So one day I looked out the window only to see hundreds of them, and even today they're still around.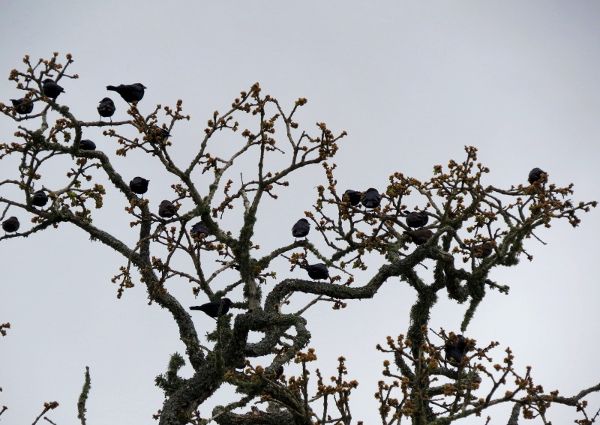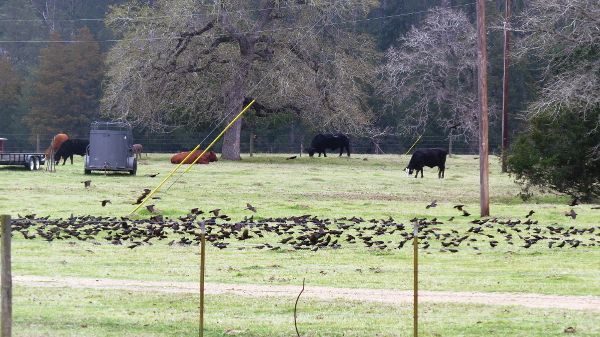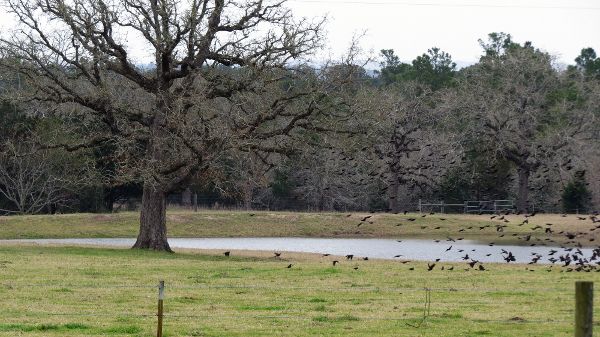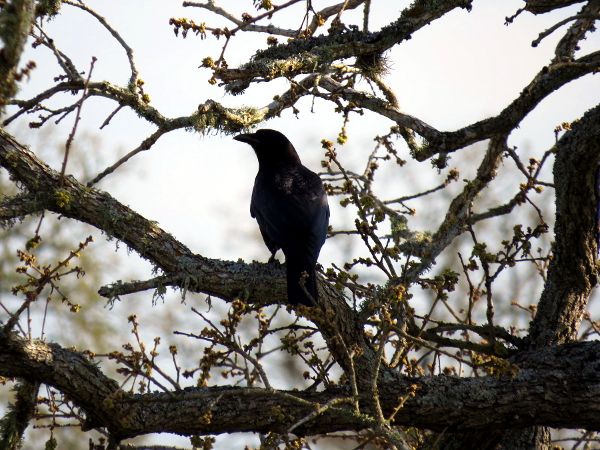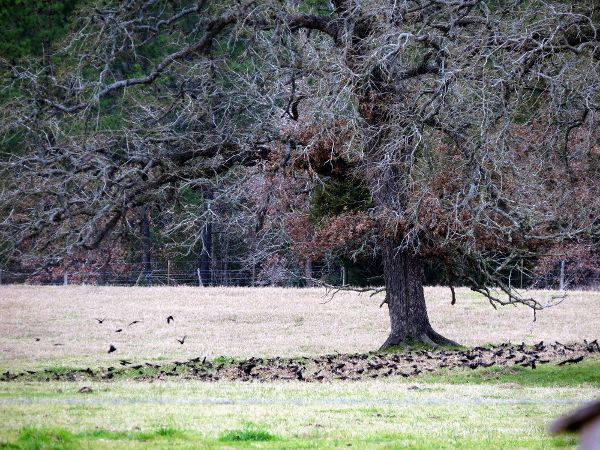 Unfortunately, the video uploaded a little poorly. I wish I had saved the original ones.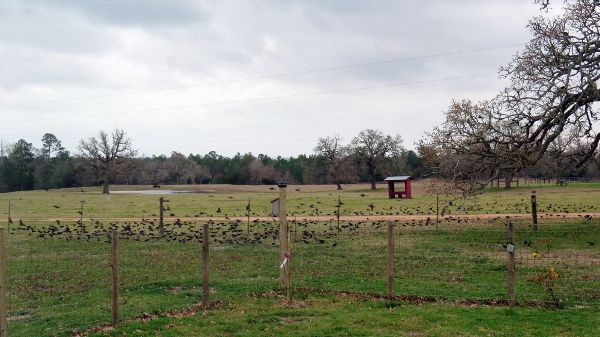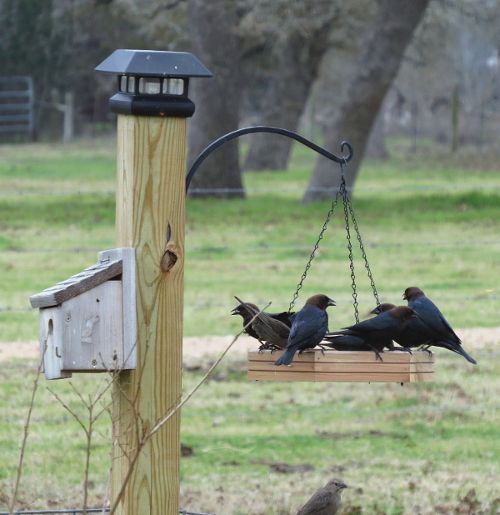 A day later I filmed them from outside, so you can hear and see them better in the video.



Unfortunately, yet again the video uploaded horribly. It's a shame, too, because the original versions of these videos were fun to watch. At least the audio is in this one though.



Update:

Earlier, the wrong video was posted. It's corrected now.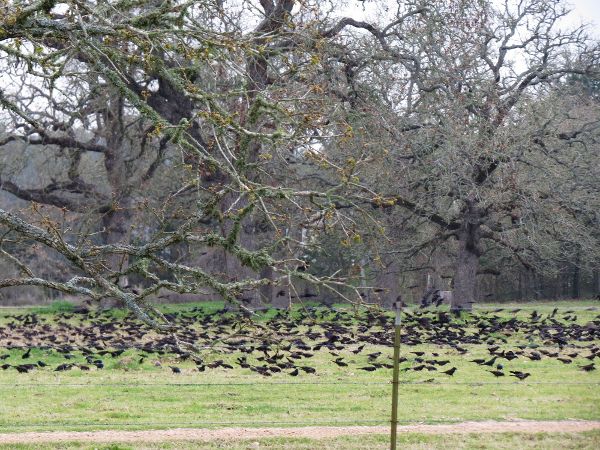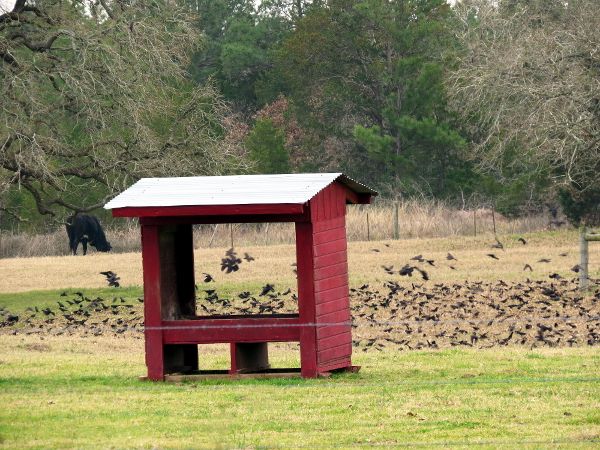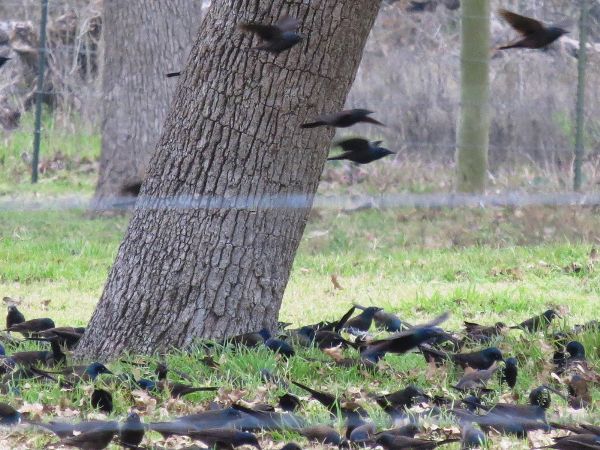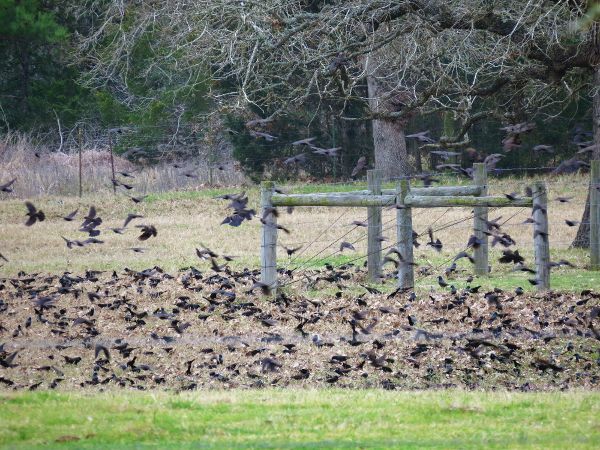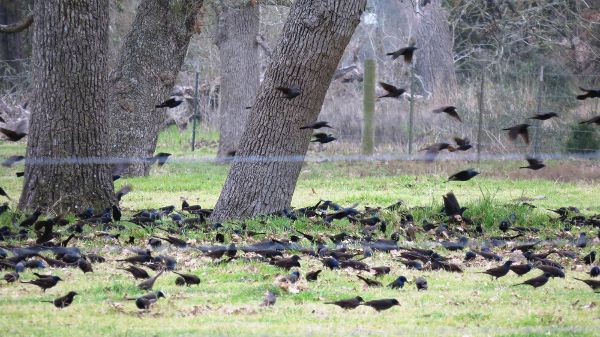 1). Something weird has been spotted in the night sky around here lately. We live sort of in the country, and for the past two evenings it's been there.




Around here it gets very DARK at night, but lately, inside that darkness we're seeing this strange dark line/column shooting skyward. On that first night it shot straight up, but kind of veered to the left and into a cloud...

(I wish the photos would illustrate that)

... which at first made us think it was a tornado forming, or just rain, but of course it wasn't because it was stationery and returned the next night.

Researching for an explanation, I then thought it was a contrail. Contrails are very rarely visible at night, but it was my best theory... up until last night. Now I know that it can't be a contrail either because it's still there.

My next theory is it's a huge spotlight casting a shadow, but WHY would there be a light like that in such a little town? It's never been there before, and this black streak/shadow rises extremely high into the clouds. High, as in easily over 100 feet. I don't think a spotlight would do that, and there's just no way there can be a light like that in town; especially one we could see from our house so many miles away.

Last night this black line was a little thicker and veered slightly to the right. Below is the best picture I could get of it. It was raining, so this time I had to take the picture through the window.




I don't know what this thing is, especially considering the location. It's usually just pitch black right there, although it was still really DARK.

(There are no street lights here, as our house and the neighbors are all on acreage)

.

We want so badly to hop in the car and drive down there, but it isn't safe driving around here at night.

(Too many trees and deer, and sometimes cattle will have gotten loose)

. I know there's a logical explanation... a wackadoodle conspiracy theorist I am not... but I can't seem to come up with one. Even if it's some weird weather phenomenon, how could it possibly be in the SAME SPOT every night?

I am baffled.

The larger, and brightened, pics can be viewed HERE.

2). I finished making my Fairy Tree! I haven't taken photos of it yet, but will once the weather clears up.

3). The first venues at Round Top are opening!

(It's too bad about the rainy weather though)

.

Here are a few videos about Round Top:


Down The Road Round Top from New Story Media on Vimeo.





Well, we locals call it "Round Top," but it's really an Antiques Week that happens twice a year.

(Although a lot of the booths open a week before the official opening)

.

My past posts about Round Top can be viewed HERE.

4). There's a newborn baby calf next door! I haven't seen it yet, but everyone else did earlier this morning. I hope our neighbor keeps this one because the other babies he didn't.

5). I am PETRIFIED for my dogs right now, because the biggest hawk in all creation was just seen sitting on our fence post.



FYI:

I don't have a lot of readers, so from now on I think the bulk of my photos and video are going to be on my Facebook Page.

(The link is listed in the sidebar)

. It's just easier and quicker that way.

~♥~♥~♥~♥~

♥

~♥~♥~♥~♥~

Sharing with these lovely memes:
CAMERA CRITTERS / SATURDAY'S CRITTERS / I'D RATHER B BIRDIN' / SKYWATCH FRIDAY