(Artwork: Susan Branch)



The third baby calf was born on Easter!

Right around dusk we looked out the window and saw the newest arrival. It's umbilical cord was still attached, and already that little calf was walking around and eating grass alongside the rest of the cows.

Although there were times that her

(or his?)

legs wobbled a bit and it was just too tiring to stand.

It reminded me of watching Disney's Bambi cartoon. So cute!

Easter Sunday Videos: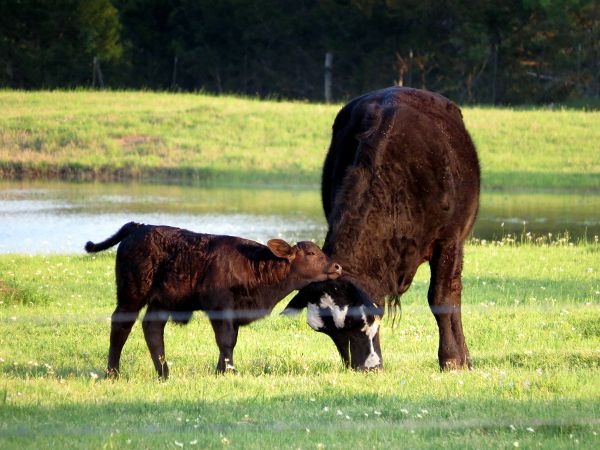 (Larger Pic)

I didn't join the memes last Easter weekend, so to see that post click on the link below:



A Waterlogged Easter Sunday







Before I forget, here's my latest video of the three babies giving their Mamas fits. To me, the 1st video is hilarious:





No matter the species, it looks like Motherhood is exhausting!


April 8th Pictures and Video:



(Artwork: Susan Branch)



The birds you see here are the Crested Caracara, or Mexican Eagle as they are often called.

I'm so glad to have our first hummingbird return!!! I hope we get dozens of visitors as we did last year.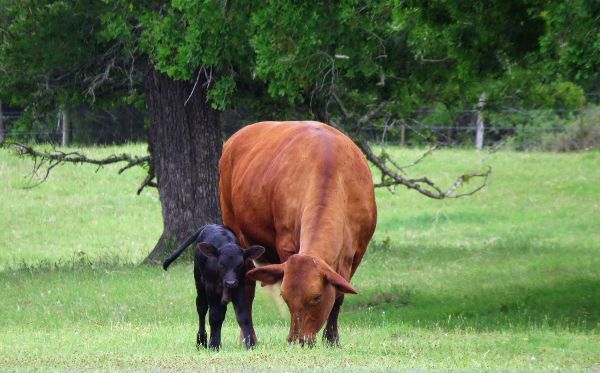 (Larger Pic)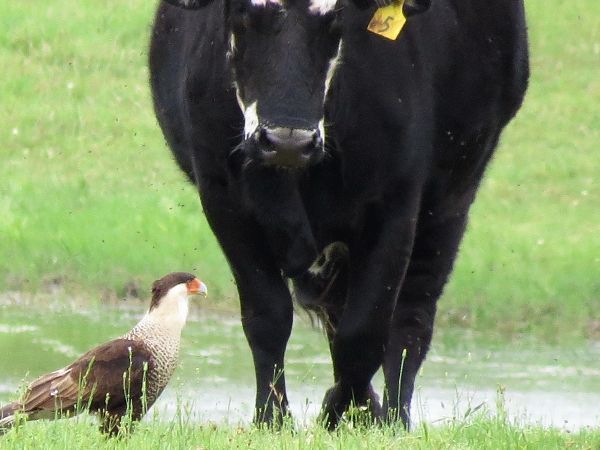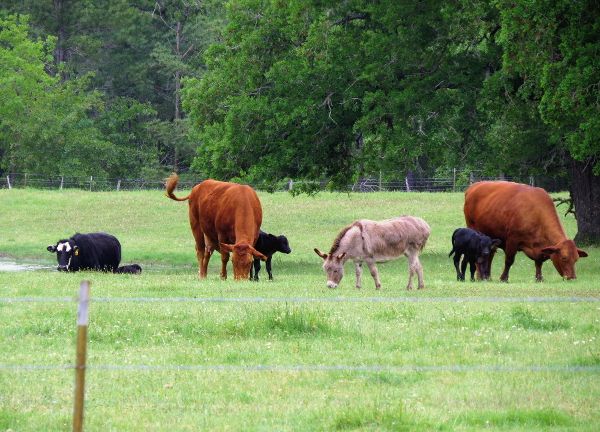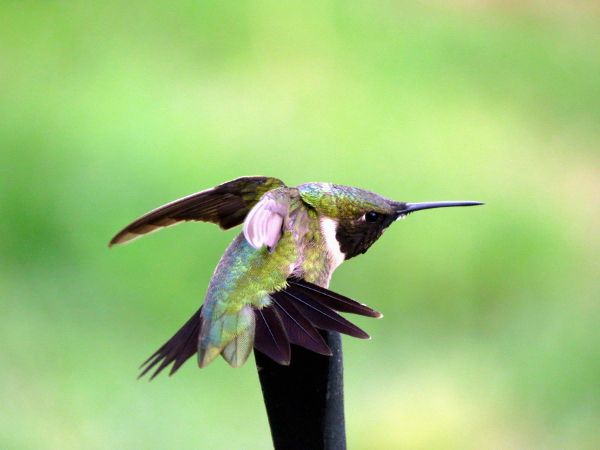 (Larger Pic)



I love how the Mama Cow tries chasing the Caracara's away from her baby!






The swallows and I are having a battle of wits again this year. They simply refuse to build their dirty nests inside the barn, and instead want to use our front and back porches. Just like last year I've had to resort to taping plastic grocery bags in the corners and around the porch light. It's rather unsightly, and the wind keeps tearing the bags away, but it's the only method I've personally found that keeps them away.

In the video above they weren't yelling at me, which was HIGHLY unusual. Whenever I stop them from building their nests on our front porch they fly really close to me and cuss me out.

There's zero doubt in my mind that that's what they're doing.



(Larger Pic)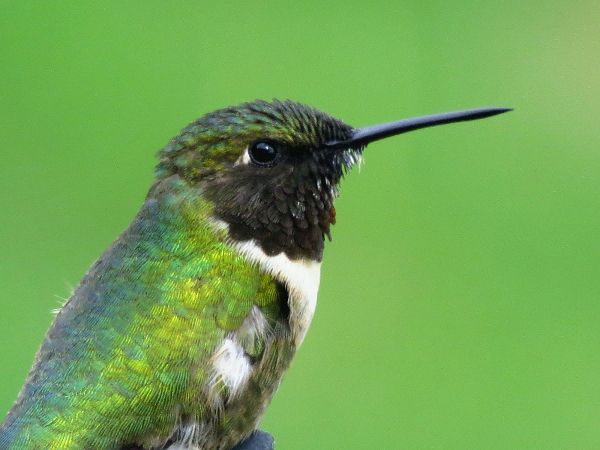 (Larger Pic)

I really need to stop taking so many pics of the neighbor's cows.


It's turned into an obsession, I'm afraid.

That's what happens when you've lived in suburbia your whole life, and all that time you wished you had cows as your next door neighbors instead of just people.

It shouldn't be too difficult to resist being a cow voyeur this time around though, because it's getting wickedly hot and humid out there again.
And then there's the fact that it's SCARY out there, too.



The snakes have returned. The dogs and I found the skin of a copperhead underneath one of the bedroom windows the other day.

We've been researching all the different ways to deter them from coming around. Our latest attempt is watered down Lysol sprayed around the property and house. It turns out that a lot of ranchers do this.

Of course, the #1 way of getting rid of snakes is having guinea's on your property, and we actually had a conversation about them with some guy at Tractor Supply.
Unfortunately, he told us what I already knew: you can't keep tabs on them, they get in trouble with the neighbors by eating their vegetables and what-not, and they're extremely noisy.

It makes me wish we had a lot more than our little 2 acres. If we had a lot more, we'd be able to get some guinea's no problem.

~♥~♥~♥~♥~

♥

~♥~♥~♥~♥~

Sharing with these critter friendly memes:

CAMERA CRITTERS / SATURDAY'S CRITTERS / I'D RATHER B BIRDIN'