"When the first baby laughed for the first time, its laugh broke into a thousand pieces, and they all went skipping about, and that was the beginning of fairies. And now when every new baby is born its first laugh becomes a fairy. So there ought to be one fairy for every boy or girl."
~ J.M. Barrie; Peter Pan



At long last, I'm sharing my fairy tree! It was inspired by the uber-talented Sharon Ojala. Her blog is "Homemade Obsessions," and her YouTube channel is also great. If ever you're feeling the creative itch, it'd be smart to stop by her place.
You won't regret it.

I believe in giving credit where it's due, so I can't take 100% responsibility for my Fairy Tree's creation. On the day I started it, while I was still gathering the needed supplies, my mother started making the levels and a few of the roots.

(Hers looked superior to mine)

.

After Mom did a lot of the form, I then took over with the rest: paper mache, painting and decorating.

If I were to do it all over again, I would have done a few things differently in order to make it a smoother process.

(I did forget a couple things along the way. I should have re-watched the YouTube videos but didn't)

. In retrospect, I also would have changed a couple of minor things in my decorating but the nearest craft store is about an hour away so I made do with what I already had. I also never got around to rubbing Min Wax on the tree.

It was a learning experience for sure, but in the end I'm very happy with the result.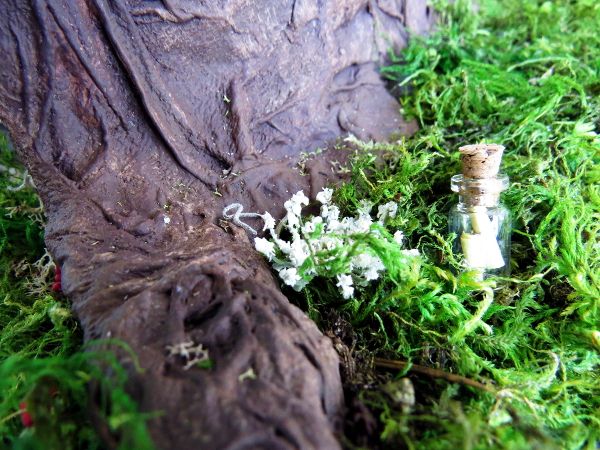 The upstairs I made into an attic. I filled it with little knick-knacks a fairy might gravitate towards collecting. Human things like binoculars, light bulbs, a globe, books, buttons, etc.

Kind of like "Ariel" in The Little Mermaid come to think about it.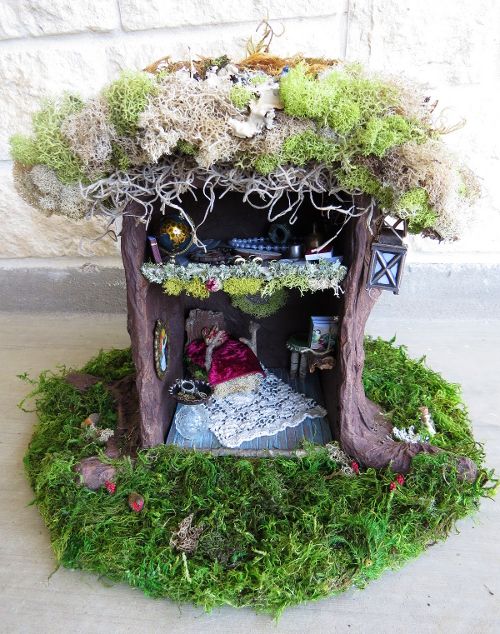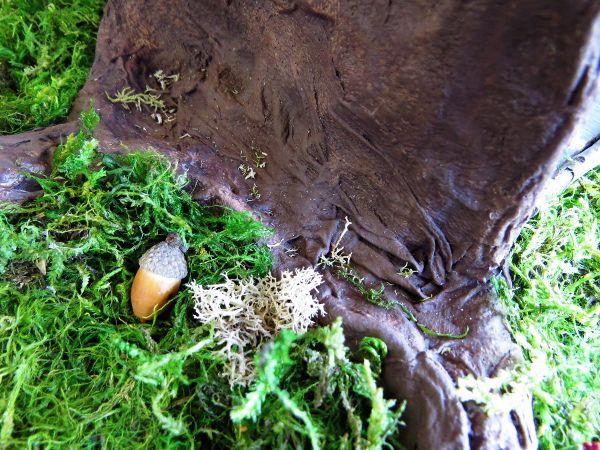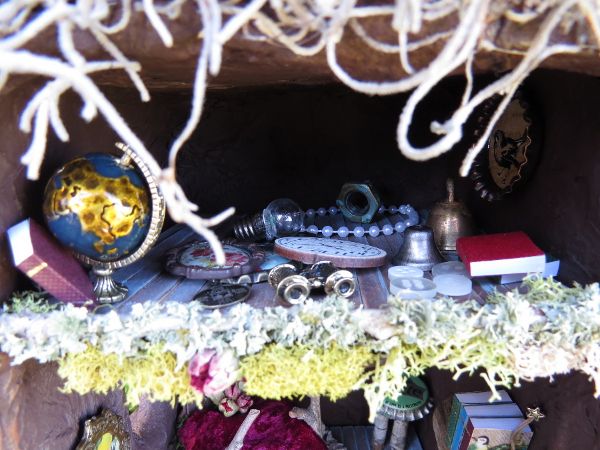 It's difficult to see in the photos, but the lantern lights up. And the bottom to the little table I made from one of my grandmother's antique perfume bottles.

I really wanted to use a perfume bottle with a label, but they were all too large for this project.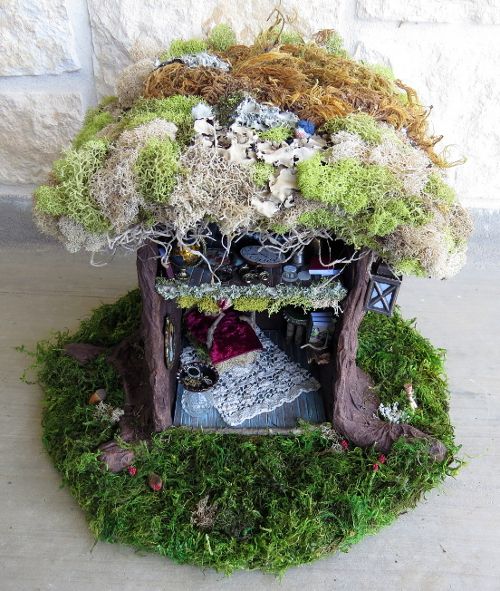 Here's a quick video of the lantern all lit up: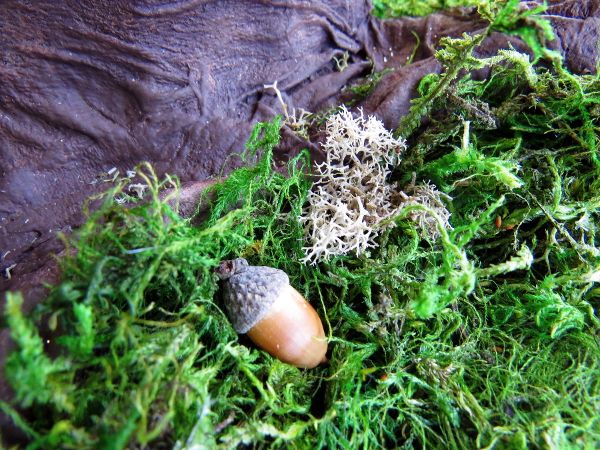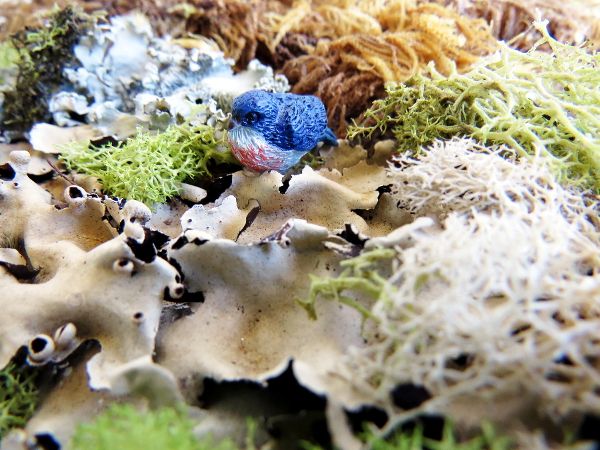 Don't you just LOVE that knot/bump on the side of the tree? That was entirely Mom's doing. Isn't it just perfection?!

When it came time to do the paper mache over that section, it was a lot of fun because I knew that part was going to look great.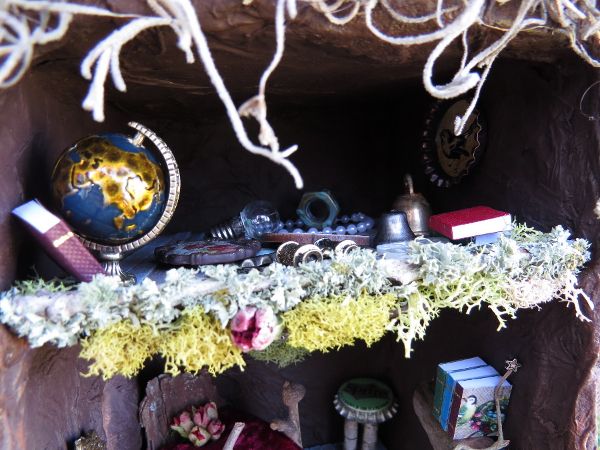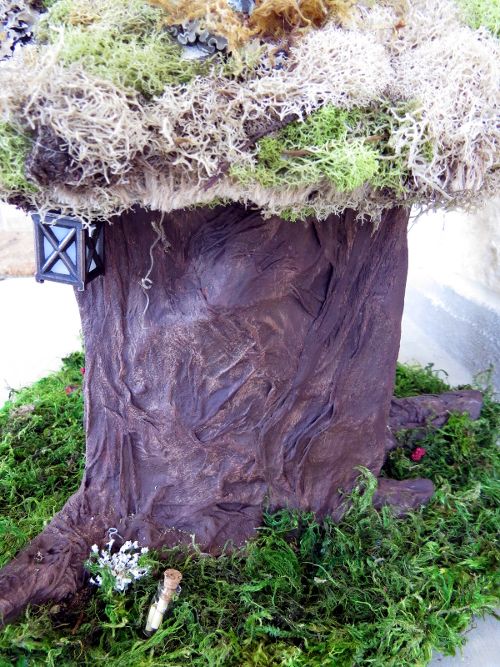 No Fairy House or Fairy Tree is complete without a bird visitor or two.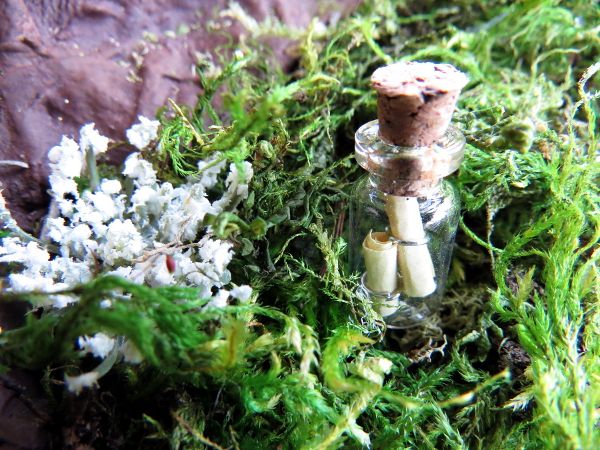 Because it's the fairies that make wishes come true, didn't ya know?




I was thrilled to come across a bunch of old bottle-caps at the antique store. When I saw the "Sprite" cap, I was probably a little more excited than I should have been.


I might have crowed like Peter Pan and exclaimed "Oh, the cleverness of me!"... BUT it did take a full 24 hours for me to realize the connection of the name "Sprite," and the fact that I was about to build a Fairy/Sprite House.

The very next morning I returned to the antique store. I couldn't get there fast enough!




One of the things I would have changed can be seen in the above picture.

Word to the Wise: Experiment with the paper towels. I didn't realize I had used the wrong brand of paper towel until it had already dried. Thank goodness it was only in this one spot!

One day I'll add some climbing ivy to disguise it. I would have already done so, but the nearest Hobby Lobby is in College Station.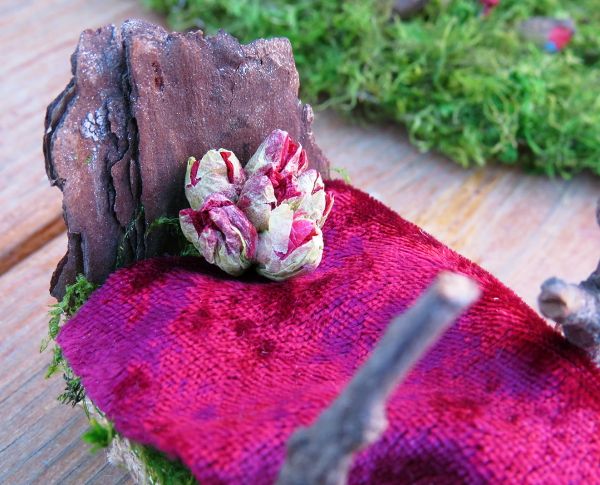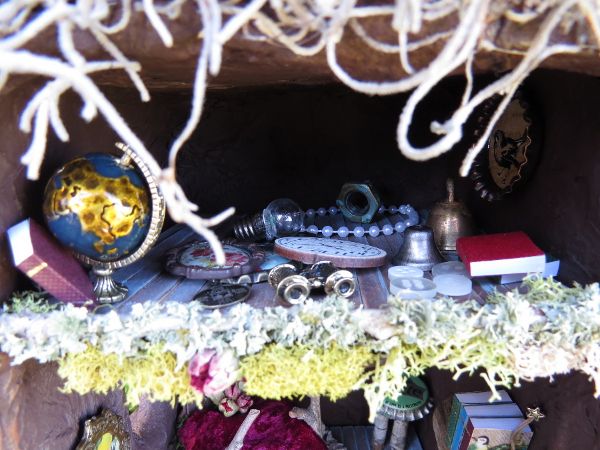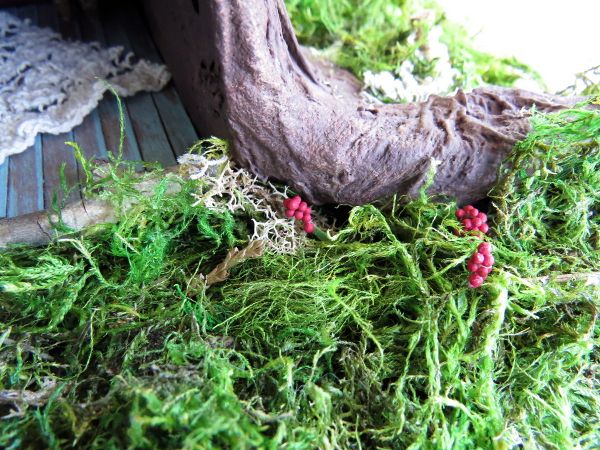 To view my other Fairy Projects, click HERE.

~♥~♥~♥~♥~

♥

~♥~♥~♥~♥~

Linking to these lovely memes:

Brag About It / Inspire Me Monday / Show and Share Tuesday / Wow Us Wednesday / What to Do Weekends / Craftberry Bush / Show and Tell Friday / Flaunt It Friday / Show and Tell Saturday / Shabby Art Boutique / French Country Cottage