(Artwork: Kelly Rae Roberts)



And now for August so far...

What can I say except that it's been hot. Very hot. No, make that hellishly hot and humid. I'm more than ready for these triple digits to be annihilated into oblivion.
Texas summers aren't enjoyed, but uncomfortably endured.


A lot's been going on this month. It's been different because we've actually had a few visitors, and then we had to dogsit my brother and SIL's two dogs again; "Beans" and "Crunchy."

At the end of dog-sitting, we met my brother half-way for him to pick up his dogs. When we arrived, the temperature in Bastrop was still a harsh 105 degrees.

I wish it would rain. Even after all those floods a couple months back, we're entering drought territory again I think. I was in town recently and noticed the creek bed of the Colorado River is getting dry in parts.

As always, here are more photos. I wish they were better. I had a lot of trouble cleaning these up.





Izzy trying so hard to understand what her company is talking about.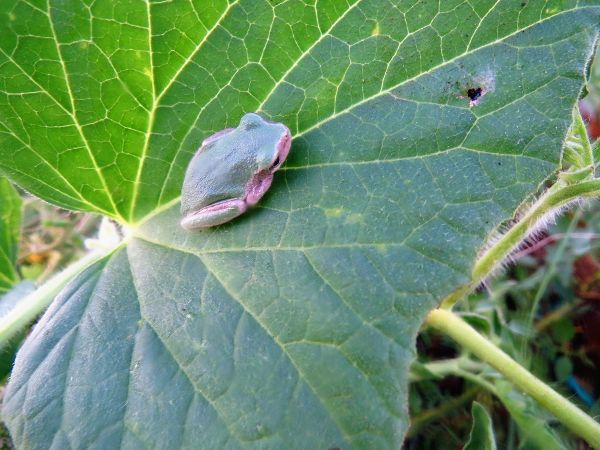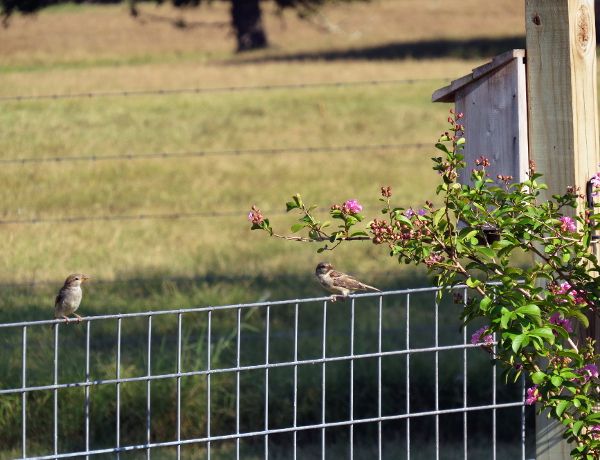 We decided to feed the birds again. We've missed that.

(We don't often feed them in the summer because of the snakes)

.

We were feeding them suet cakes for a while, but the crows took over and would eat the suet in one day.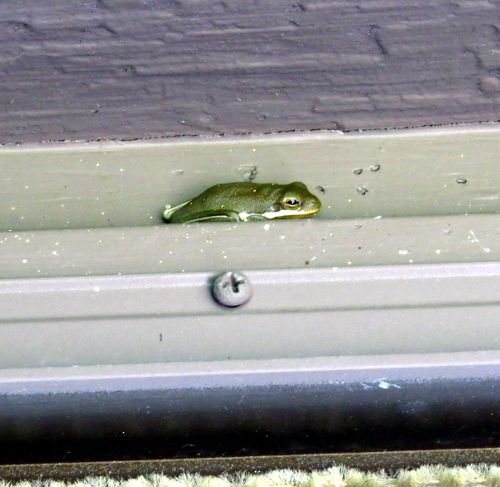 Just one of the frogs and spiders hanging out over the front door at the Burton House.

A family friend just sold it and she asked us to go over there to turn off the AC.

(It turned out it already was turned off, but it wasn't a wasted trip because I got to say goodbye to my Wendy Kitty one last time. She's buried there)

.



FYI

: This is the house on 43 acres that we rented while our house was being built. It's overpopulated with nasty critters, and the house is pretty filthy too.

(That's an understatement)

. I'm hoping the new owners will tear it down and build something beautiful in its place.

I really have a love/hate ordeal with that place, although overall I was happy there. My biggest disappointment is that Wendy Kitty is buried there. I so wanted to do a sweet memorial for her.




We always say that one of my brother's dogs, "Beans," looks enchanted. It's his eyes! Don't they look human? He needs to be in commercials.

He's the rock star dog. He has an actual mohawk and razorback fur on his back. He's just so unique looking and his fur is the most beautiful shade of chocolate brown. I also love his white beard!




One night, while Abby and I were playing outside, THE NEIGHBOR'S CATTLE RETURNED!!!!!!!! I haven't seen them in 2 months, so I was over the moon when I saw them out of the blue like that.

That Blue Moon must have given us some good luck a few hours early.

(The next Blue Moon won't be until 2018!)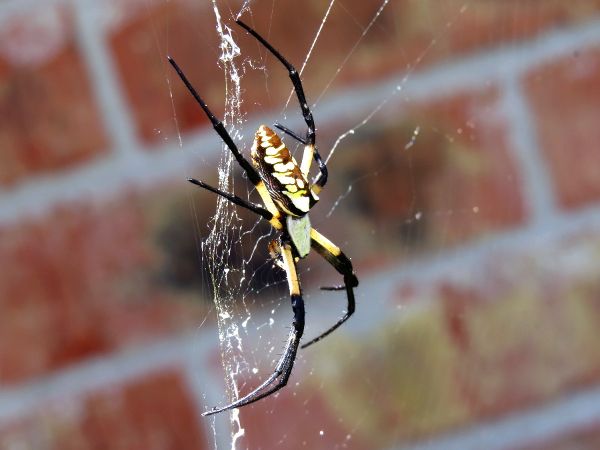 Spiders are prolific at the Burton House.

(Just as they are here)

.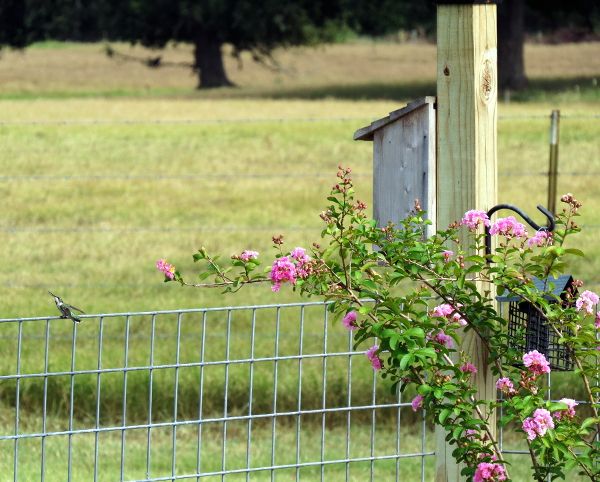 Even though it makes my bedroom even more cramped, I decided to put our family heirloom chest to good use.

(To save closet space)

. It needs a little TLC though.




Never seen a white frog before. It loves our tomato plants.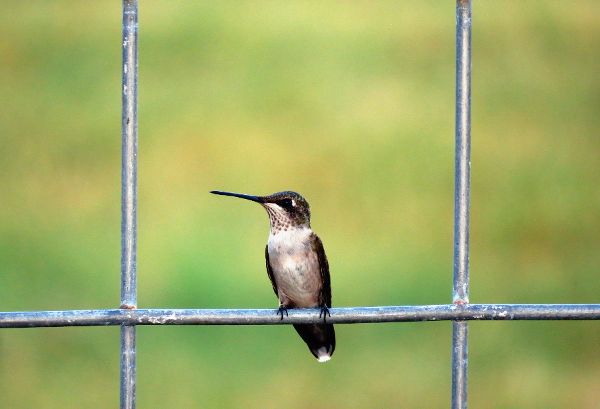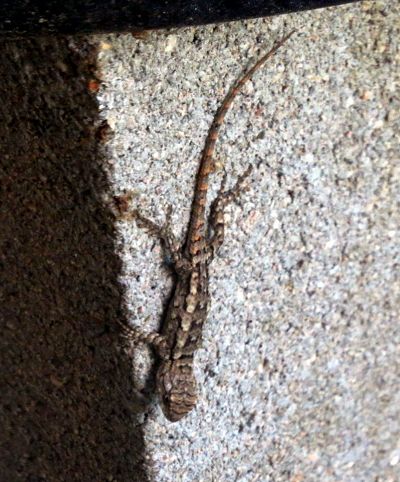 I saw this little guy by the rain barrel.

The photo would have been better had I not shot it through the window.






Of all the cattle in our neighbor's pasture, this is the most curious one of the lot. It's always spying on us whenever we're outside. I just call her "Red Cow."

Not very imaginative, especially seeing how she isn't the only one of that color. Her inquisitive nature is how I tell her apart from the others.




When the cattle

(and "Hugs" the Donkey)

returned to the field next to us, the bull came strolling behind them a few minutes later. I thought it funny how he feels he has to set himself apart from the rest of the crew. Lol! And FYI: this bull is HUGE! Pictures can't do it justice. He's a giant.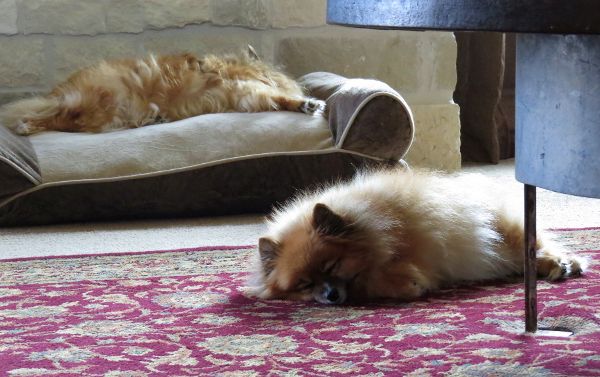 The girls think having company over is exhausting! Fun, but exhausting.




Begging, as usual. But don't they look cute doing it?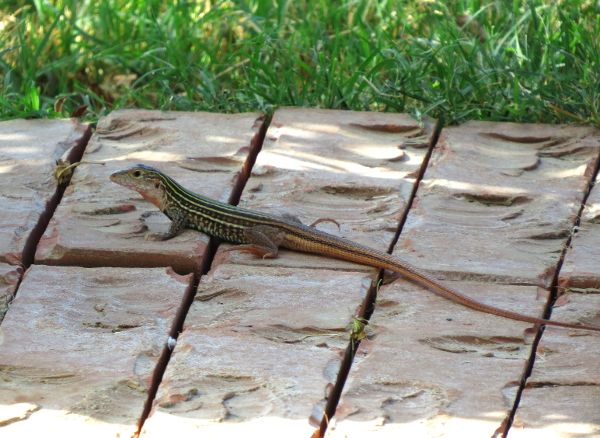 We have lizards all over the place here.

(And I mean everywhere out there. I think a lot of the snakes that we come across are here for the lizards)

.

This particular one is always on the brick up front, and every time I go outside it scurries up the rose tree.

(Which I find really odd. I've never known them to do that before)

.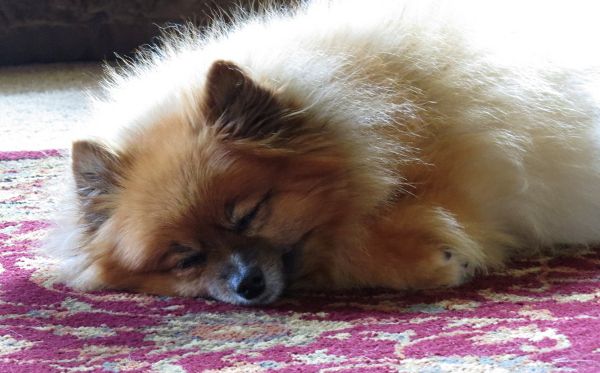 Since the cattle have returned to the adjacent field, they spend a lot of their time in the shade under the trees in this one spot.

(Smart, seeing how it's over 100 degrees every day)

.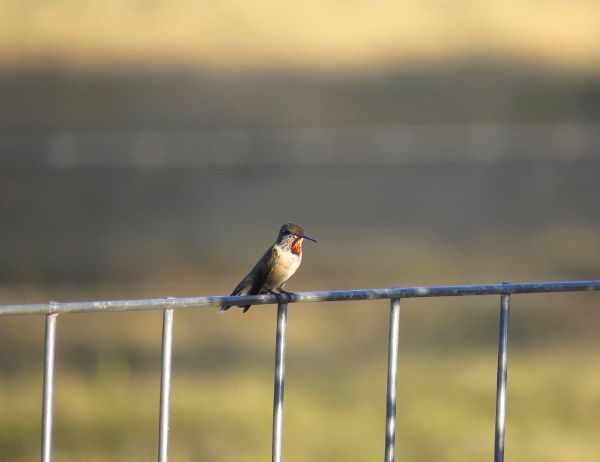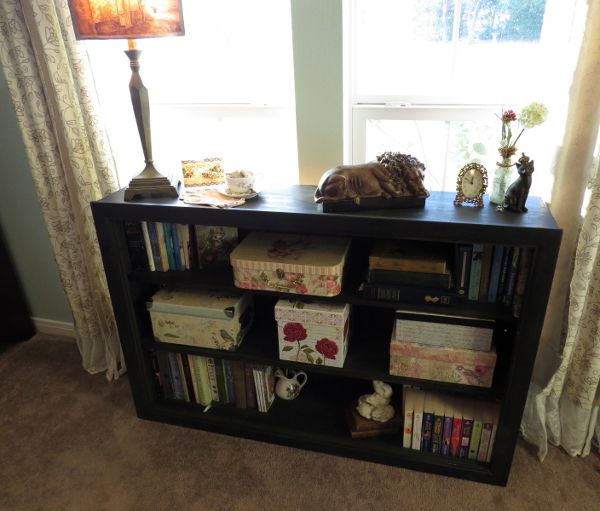 After months of searching, I finally found my bookshelf! It's EXACTLY what I wanted, dimension-wise. It was only $63, too!

(Which is unheard of in these parts. We have tons of antique stores around here and they're often overpriced)

.

I found it at one of my favorite antique stores; Whistle-Stop. I think I'll eventually paint it, but for now it's too hot outside to bother.