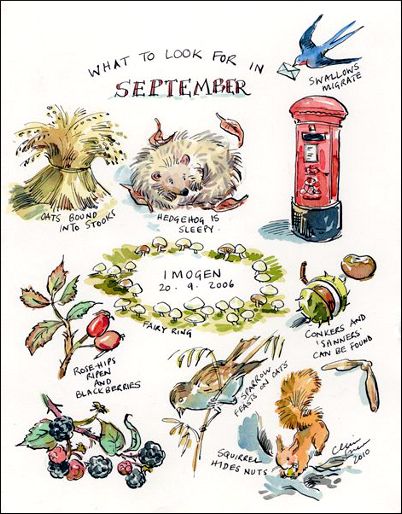 (Artwork: Claire Fletcher)



Well if it isn't 2,000 degrees out there again.



Everyone in the blogosphere keeps talking about how fall is so near. My jealousy over it makes me want to have a tantrum a la The Incredible Hulk, but instead of going ballistic I just crank up the AC and enjoy a warm cup of Orange Spice tea.

I also imagine that there are fall colors on the trees outside. (Because to see them I have to imagine them. It's either that or watching The Goonie's on dvd. The fall foliage that you see in that movie always takes my breath away).

When fall finally does arrive on my doorstep it'll be November, and it'll be sporadic at best, but I'll take it. Anything is better than this heat coupled with humidity.



A-n-y-t-h-i-n-g.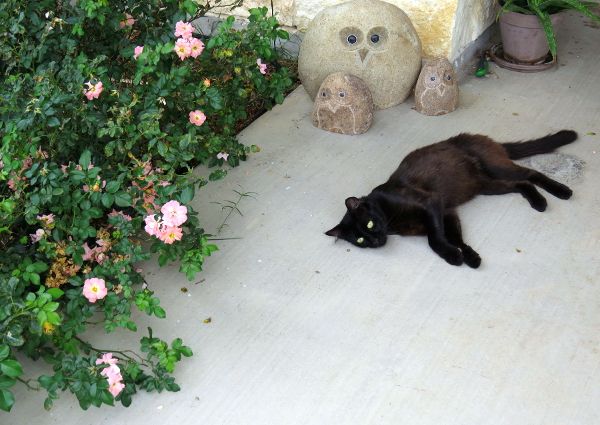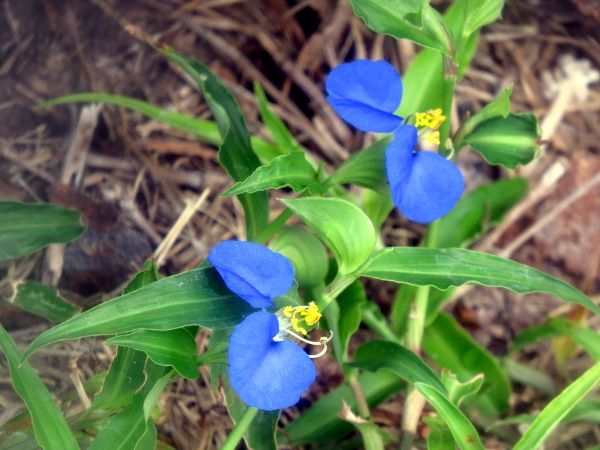 Last week these sweet little flowers started blooming next to the barn. I don't know what they are, but they completely close up in the afternoon.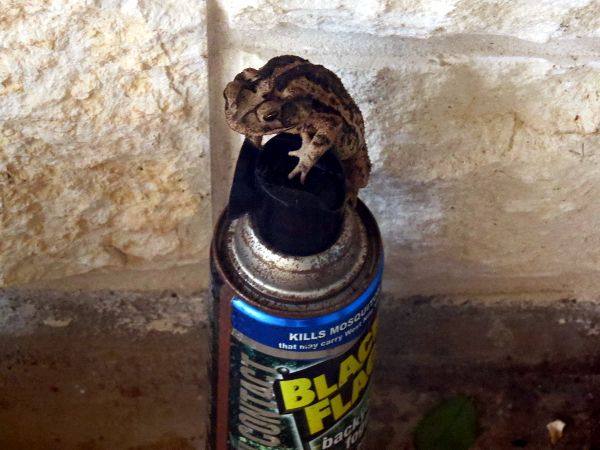 I guess Froggy isn't afraid of heights.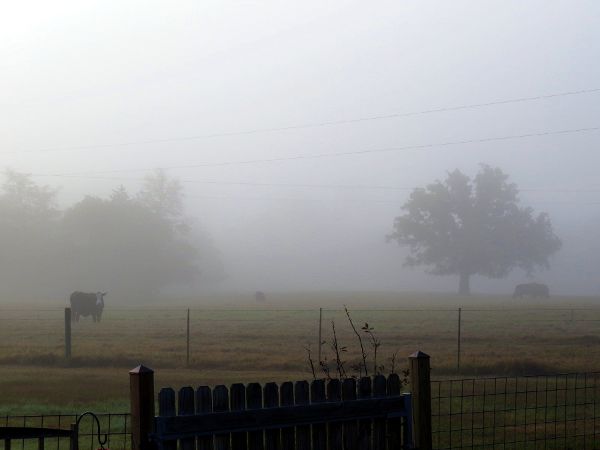 I was so surprised to see more morning glories popping up.

And pardon the ugly brown grass. It's been fried for months now, thanks to the sun and heat.

(And I do mean FRIED. It crunches when you walk on it)

.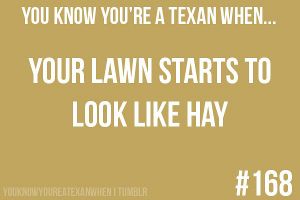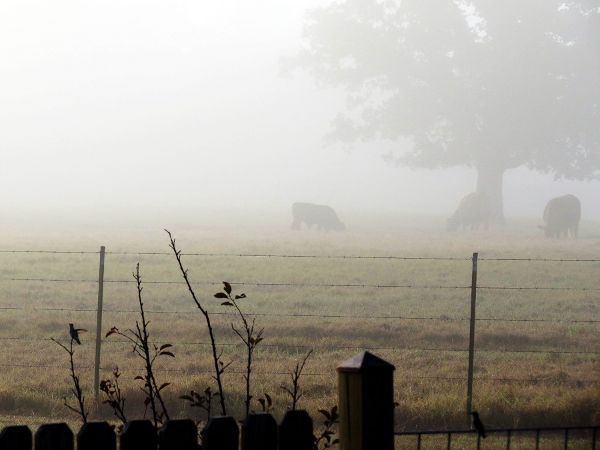 Can you make out the little hummer on the branch?




My little shadow that likes to follow

(and trip)

me. I don't know why, but he's always weaving inside my legs while I walk. It's either that, or he darts out of the flower bed and runs far ahead of me.




These white flowers are growing all over the field. The other morning I woke up and they were just there.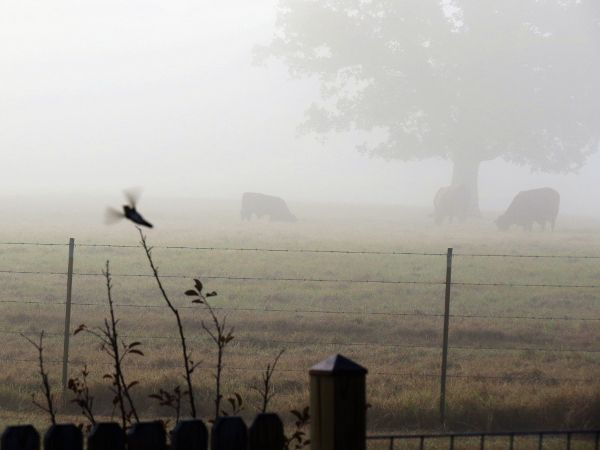 Hummingbird flying away.






Toby Tyler taking refuge from a rain shower.

(Whenever it rains just a little bit, he hides inside his house. The rest of the time he tosses the house around the patio like it's a toy)

.




Hummer on the fence one morning.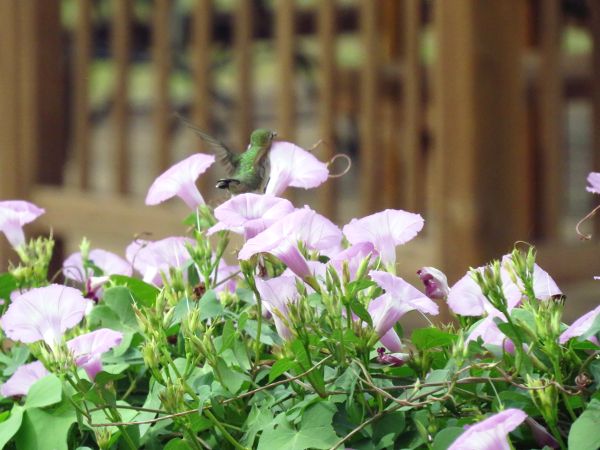 We've had more hummers returning now that the season is winding down.

When they first came in the spring the maximum number of hummers that we saw was 15. Over the past few weeks the most we've seen is 10, but on average there will be 8.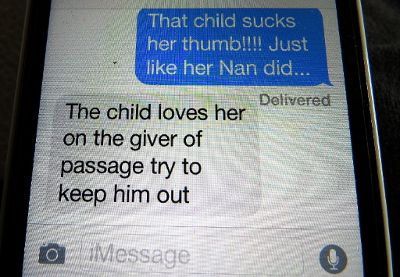 This is what happens if you have your texting app on microphone when you're around people and the radio is on.

It's funnier than auto-correct.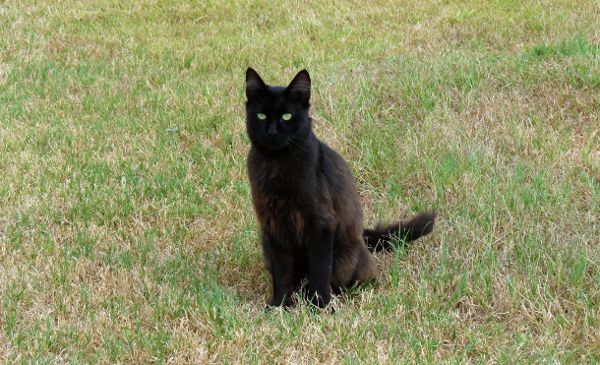 This one "baby" cow is always lying down. Always.




All my fairy houses to date.

(I forgot to turn on the lantern to the tree)

.





ZZ Top performed in our county last weekend!

(About 15 minutes from my house. It was at the fairgrounds there. For months now people have been advertising it on their cars. Lol!)



History was made because for the first time ever their song "La Grange" was performed in La Grange.

We didn't go because we knew how crazy it would be. They had buses of people coming in from Houston and Austin, so it was a huge crowd.





~♥~♥~♥~♥~

♥

~♥~♥~♥~♥~

Linking to CAMERA CRITTERS / I'D RATHER B BIRDIN'