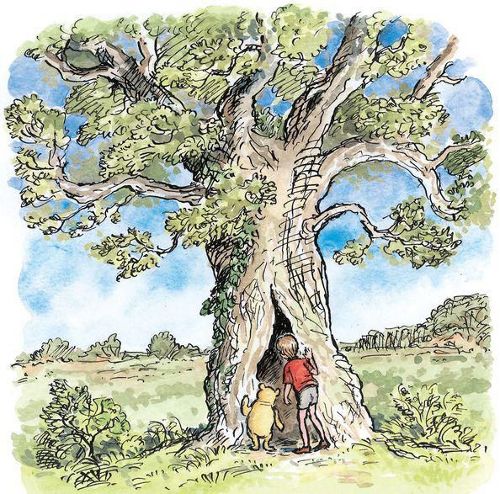 (Artwork: E.H. Shepard)



"Creativity is allowing yourself to make mistakes. Art is knowing which ones to keep."
~ Scott Adams

So it's been a little crazy around here, what with Maddie Kate Scarlett O'Hara's various vet visits and worrying over her health. She's doing better, but at night she's all restless. This only started after her first vet visit, so I think either her shots or the Trifexis heartworm medicine is the culprit.

When she went back to be tested for Cushing's Disease they said her kidneys were all clear, so that was a relief.

It's also been a little crazy around here from the fact that a cat has decided to take up permanent residence on our front porch.

(Yep, he's still here)

. Even as I type young Toby Tyler is still hanging out there. All we can do for him is to feed and water him, give him his flea meds, and when next the vet comes to Tractor Supply take him there to get his shots. Like it or not, we're responsible for him.



He's certainly given our dogs something to bark about... literally. We won't allow them near each other at all, even though every single time we open the front door Toby tries to run inside.

Anyway.... amidst the chaos I've been building more fairy houses. Pictured below is just one of them.

(This particular one was made from a Sour Cream plastic container. The 'bark' I created from a tub of Patch I got at the hardware store)

.

I'm not at all happy with the floor and rug, but it's a little too late to correct that now.
I also wish I remembered to add something ornate and pretty above the door.

Ah, well. Crying about it won't change anything. Live and learn. What I think I'll do about the floor is just add some moss.

That's the great thing about making fairy houses. If you make a mistake, just toss some moss over it.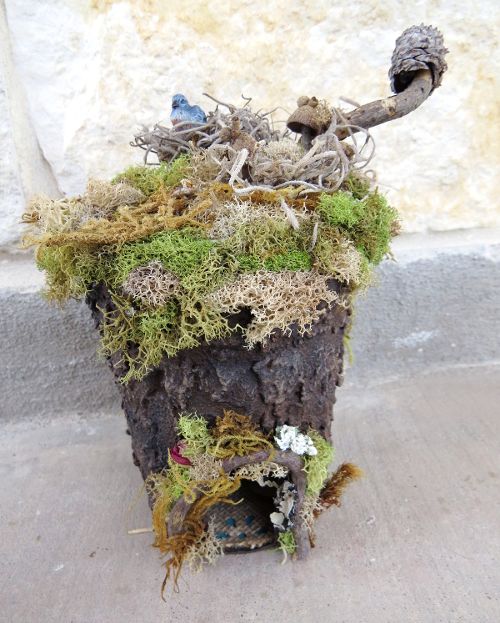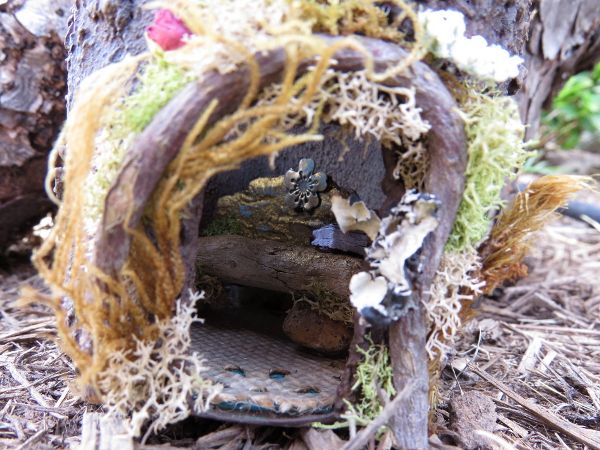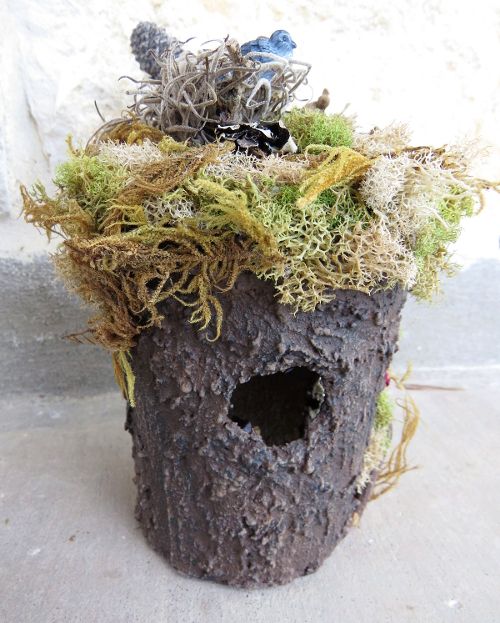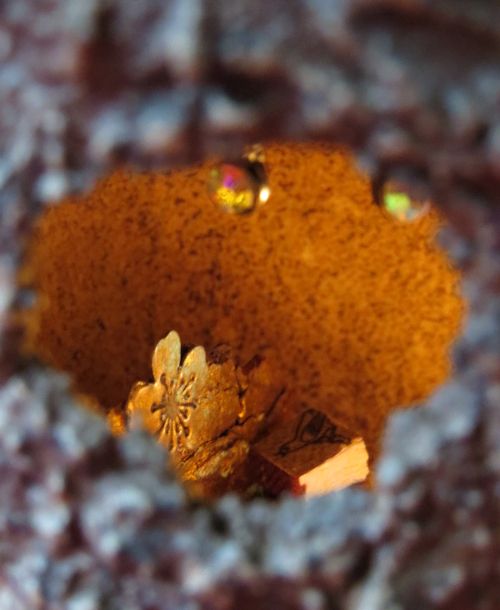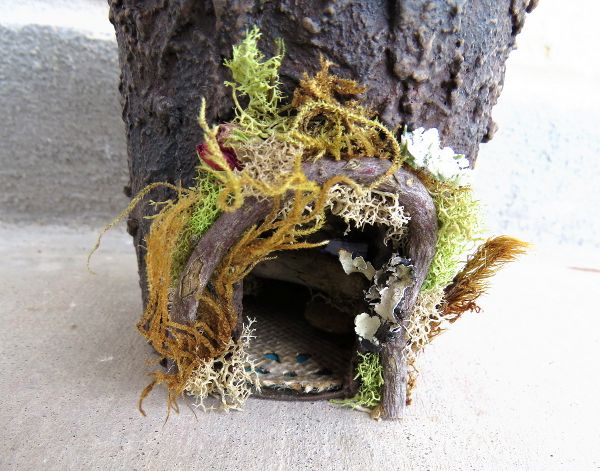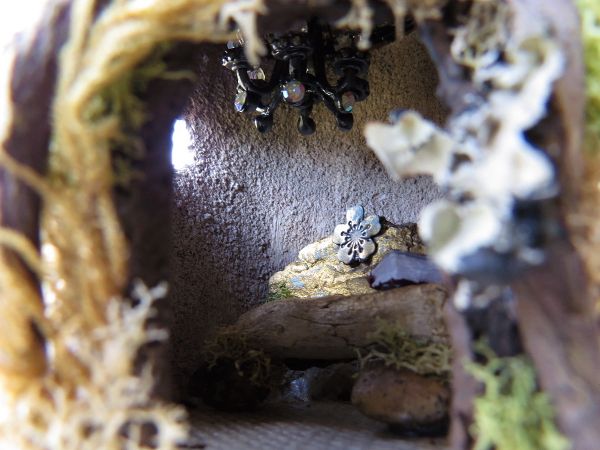 ~♥~♥~♥~♥~

♥

~♥~♥~♥~♥~

Linking to these lovely memes:

Brag About It / Inspire Me Monday / Show and Share Tuesday / Wow Us Wednesday / What to Do Weekends / Craftberry Bush / Flaunt It Friday / Shabby Art Boutique / French Country Cottage