Our Thanksgiving, spent at Grandma's in College Station, was humid and rainy. Not very holiday-ish or good for traveling in.

The next day was the same, but then on Saturday the weather became so COLD! It reached 45 degrees, but it felt like 36 or 39. Goodness it was so wonderful!!!!!

My brother and SIL were at our house that day -

(having arrived late Friday to spend the night)

- but there wasn't anything fun to do together. The rain took care of that, but even more so... there just isn't anything to do in these parts. No malls, chain stores, restaurants, etc.



FYI

: Tractor Supply's "Black Friday" sale was only 20% off. Lol!

(Even so, my mother said it was packed)

. Life out here really can be a little weird.

A few weeks ago I put up the Christmas decorations inside the house, and this week we started putting up some of the outdoor decor.

Our Christmas tree, oddly enough, isn't up yet... which is a first around here.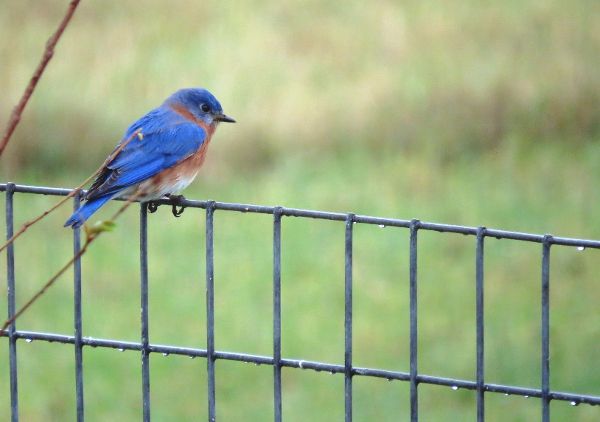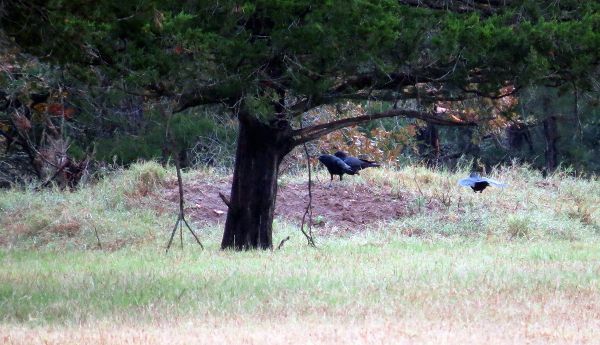 - The other day my mother saw the strangest thing with the neighbor's bull. It was constantly bathing "Hugs" the donkey.

(99% of the time that bull keeps to himself. He doesn't really graze very close to the rest of the cattle, so this sudden interest in the donkey is highly unusual)

.

I wish I got it on film, but I didn't see it.

Also, one day this week Mom saw the white-faced cow scamper like the little calves do when they play. She only did it for a few seconds. I think it might have been a little cool that morning, so if so I guess the cooler temps made her a little frisky.

- Why in the heck do I even have a blog when no one really sees it to begin with? I fail miserably at blog pimping because it feels so superficial.

- Round Top

(pop. 90)

finally got it's first stop light. Lol!

- While the photos above were all taken on Saturday, these next photos are from earlier in the week.

- I know it's difficult to see, but there are deer in the first photo.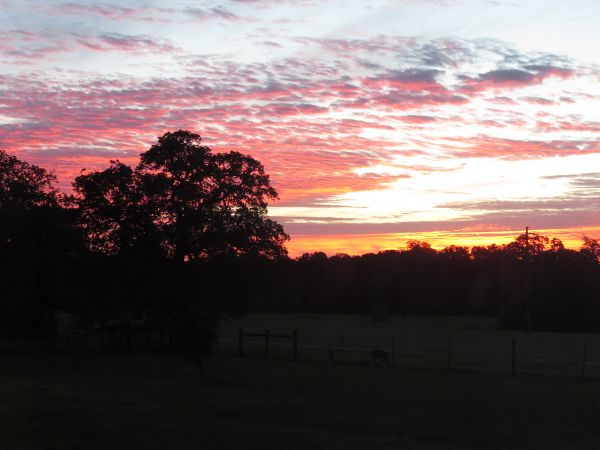 We had a small freeze one night, which was unexpected.

(Although the next day it was warm again)

.