(Artwork: Patricia Christensen)



Today has been the first day that it sort of is beginning to feel like fall. It's rainy once again, and a little cool, but as always... it's also a little humid. It isn't quite long-sleeved weather just yet, but hopefully it'll arrive soon.

At least the triple digit temps are over.

All day I've been watching one of our resident squirrels scampering from tree to tree, gathering nuts. He has been one SUPER BUSY squirrel. It's been amusing watching him.

The other morning, when I took the dogs out, we spotted a deer by the fence. It wasn't very skittish, which was unusual. I'm so glad I got film of it!

The next morning I happened to look out the window and saw two deer running across the neighbor's field. Mom noticed that one of them was a buck.

(I didn't realize that since I didn't have my contacts on and it was another foggy morning)

. I guess I need to place the game camera back outside at night because our property is covered in deer tracks again.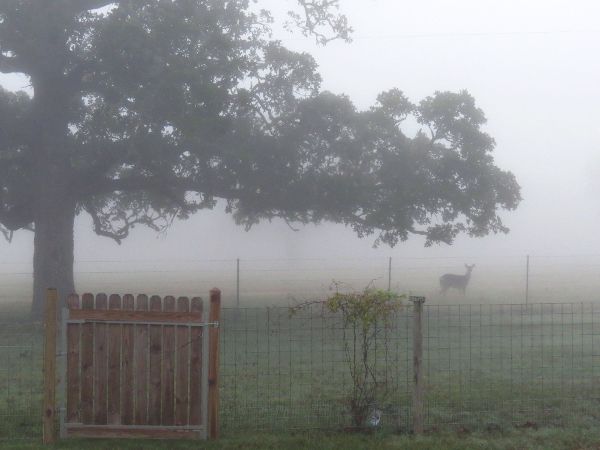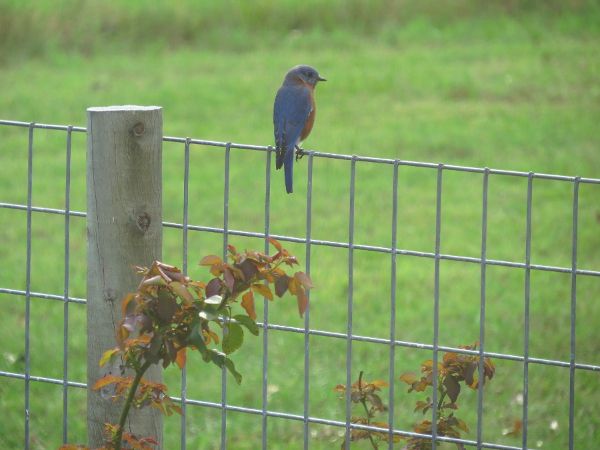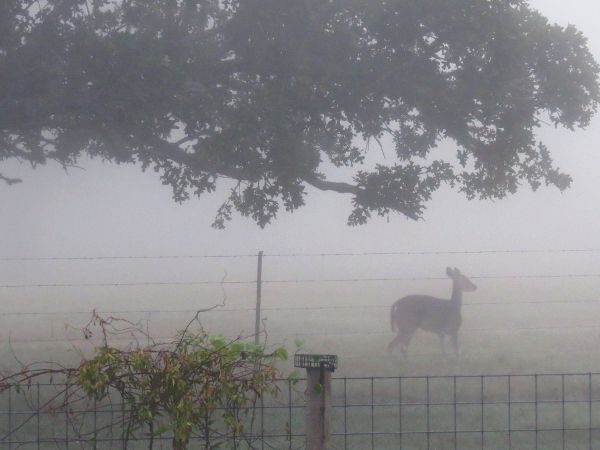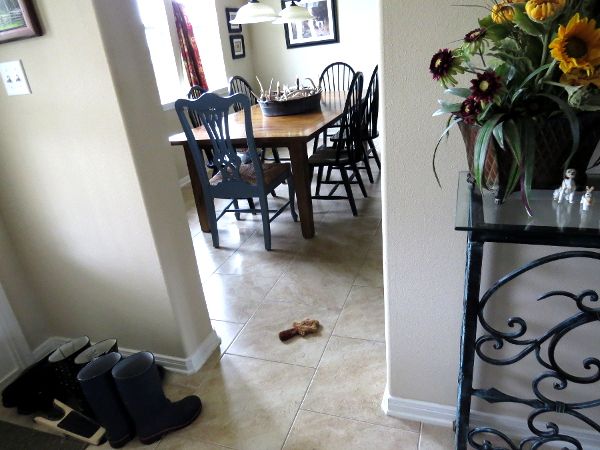 Izzy is still placing her squeaky stuffed animals inside doorways to track our whereabouts.



Every day now I see a 'cow bird' hanging out around the neighbor's pond. I don't know why, but I always like seeing them.




Please try to ignore all the rugs. It's the only way Abby will walk on the new hardwood floors.

If it isn't carpet, she's afraid to walk on it. She's been like that ever since she was a pup.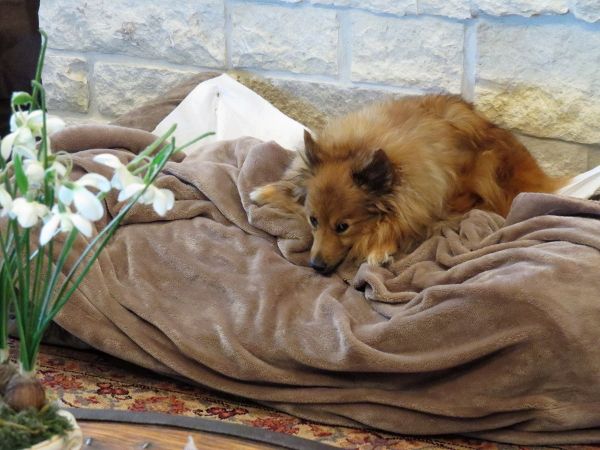 Sleepy Maddie Kate.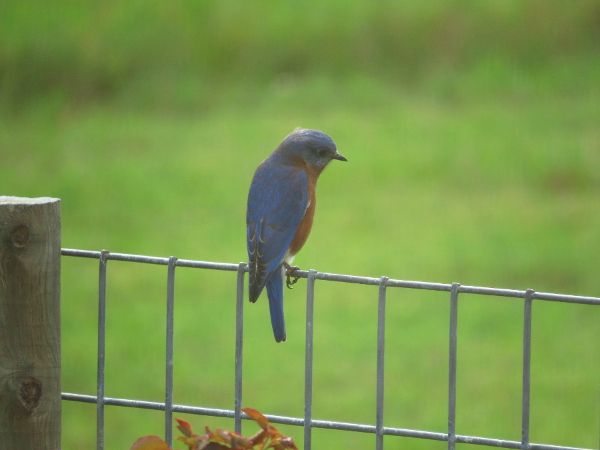 You usually know rain is coming by observing the cows and bull lying down.

Unfortunately, the neighbor sold the calves. He always does, but when they're gone it's always a surprise and sad to me.