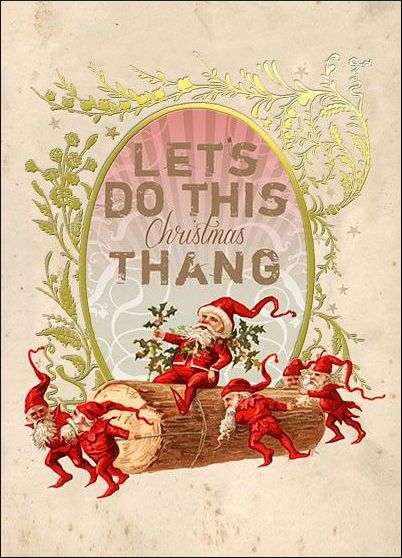 While the weather doesn't feel very Christmasy just now... seeing how it's been in the 80's these past few days... inside the house there's no question that it's Christmastime.

So without further ado here's Photos Post # 1

(of probably 6 total posts which no one will even see)

of our Christmas decorations this year.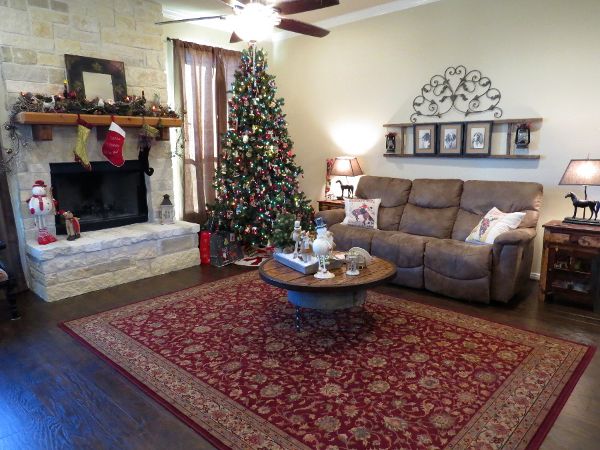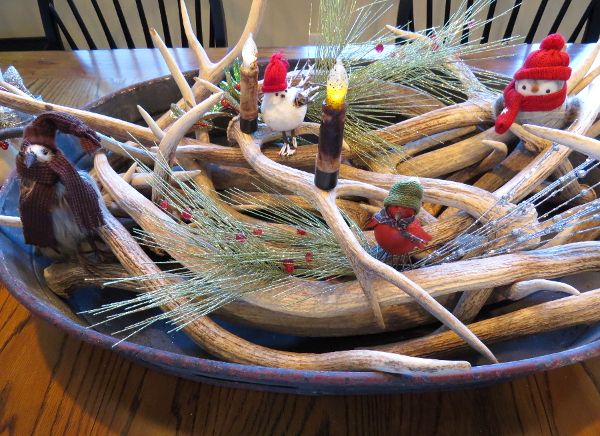 It drives me nuts that we don't have anything really large to place on the mantle that's Christmasy!

I'm going to have to remedy that next year.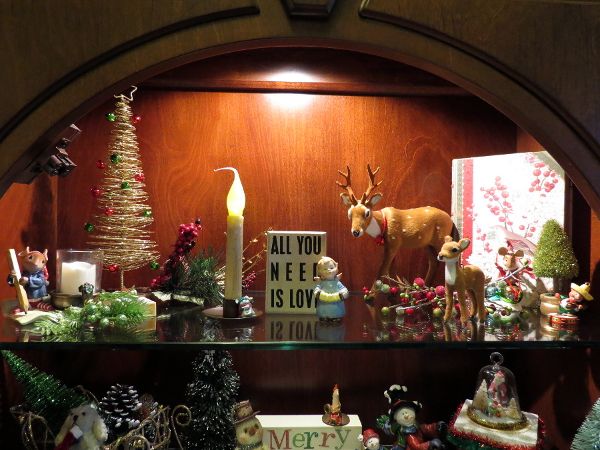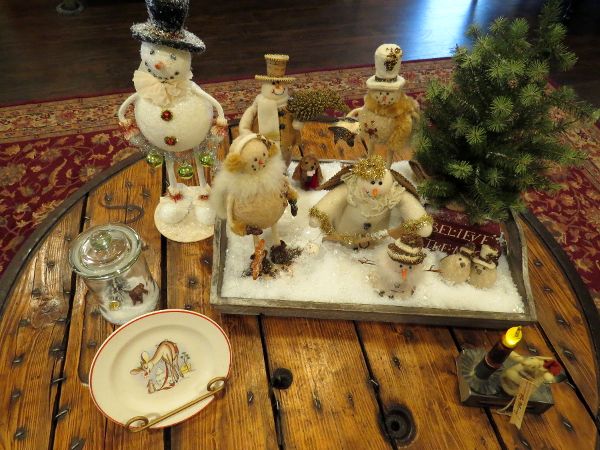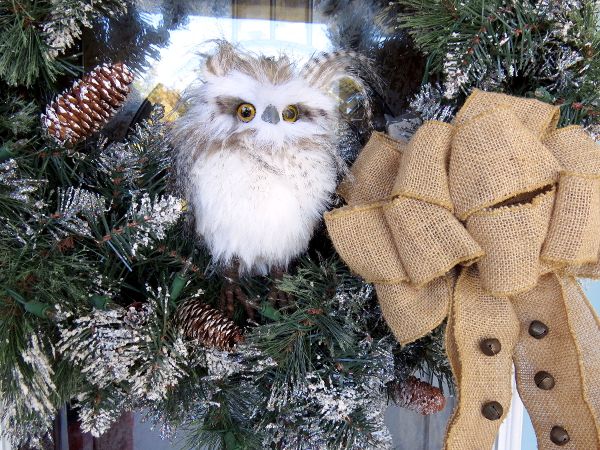 I love our wreath! I got the idea from Pinterest.

All we had to do was add the owl, and then the ribbon after sewing on the little bells. I think it's so cute.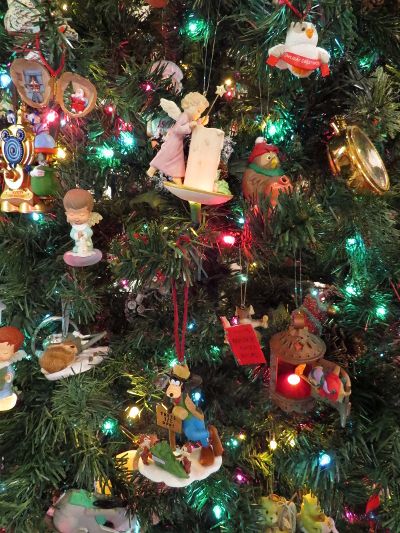 (Artwork: Papaya and Susan Branch)