I love this illustration of Santa with his reindeer! I only wish I knew who the artist was.

(I found in on Pinterest a while back and it wasn't credited as far as I could tell)

.

The quote and berries art is by Susan Branch... naturally. Her sweet artwork is so easy to spot.

On to more photos of the Christmas Decorations, part 3!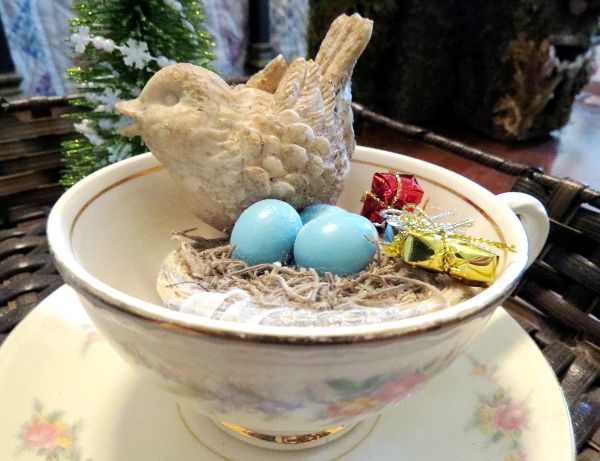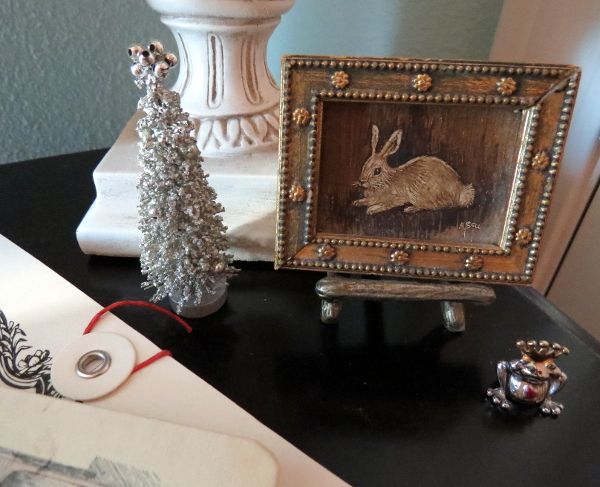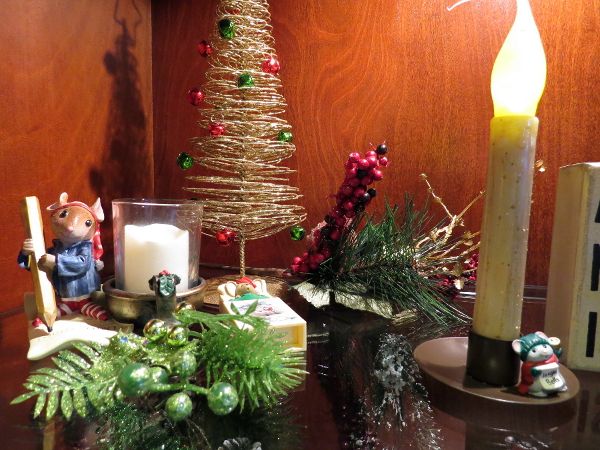 I hope it isn't noticeable, but in this pic I had to erase my wallpaper border.

(Because after uploading it to the computer I noticed that it's beginning to come off the wall in the corner)

.

To quote Charlie Brown: