(Artwork: Papaya)
"I do think New Year's resolutions can't technically be expected to begin on New Year's Day, don't you? Since, because it's an extension of New Year's Eve, smokers are already on a smoking roll and cannot be expected to stop abruptly on the stroke of midnight with so much nicotine in the system. Also dieting on New Year's Day isn't a good idea as you can't eat rationally but really need to be free to consume whatever is necessary, moment by moment, in order to ease your hangover. I think it would be much more sensible if resolutions began generally on January the second."



It's a New Year, which means it's time for those famous

(or infamous)

resolutions.

Or at least a word for the new year. That seems to be the trend these days. One word to focus on for 2016. You know, positive words like patience... compassion... kindness... learning.

Do YOU have a special word or resolution, or are you like me this year and really couldn't care less?


I used to be pretty big on resolutions, and was really great at honoring them, but as I grow older...



We're born, we live, we die.

(Sounds morose, but facts are facts)

. While alive just treat others the way you wish to be treated, and if possible surround yourself with good people. Spoil and love your pets - because let's be honest, they're some of the most devoted and loving souls you'll ever encounter on this crazy planet - and spread kindness wherever you can; even if it's just a smile or holding a door open for a stranger.




Basically, do little things greatly.

Eventually I probably will come up with something for the new year, but right now I'm just not in that zone. If I make any resolutions, they're going to be genuine.

But for now, all I have to share are more photos of the critters here in our little corner of Crick Hollow.

(Taken through the windows, so don't expect great quality)

. The birds, deer and squirrels have been b-u-s-y lately, eating up a storm.

On Thursday night a different group of deer were in our yard before sunset, most likely looking for the deer corn I've been putting out for them on the cooler nights. Unfortunately, I hadn't put their feed out that night - since it wasn't cold - and didn't have the game cameras turned on yet. All I could do was film them through the windows.

By the way, the squirrel in these photos I've named "Twinkleberry."

(A la Squirrel Nutkin's brother in the Beatrix Potter books)

.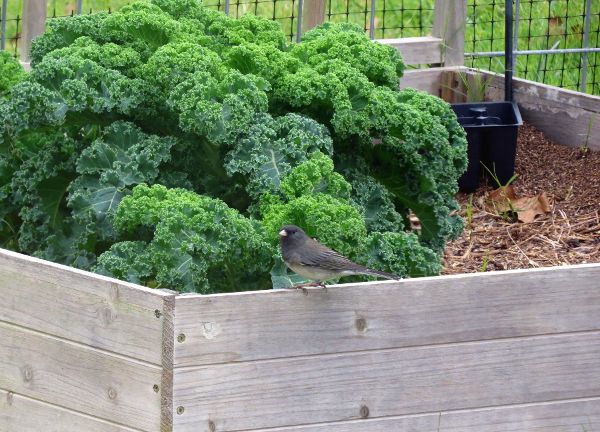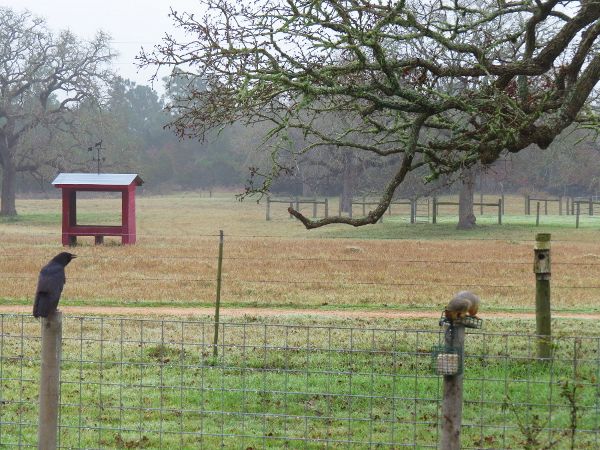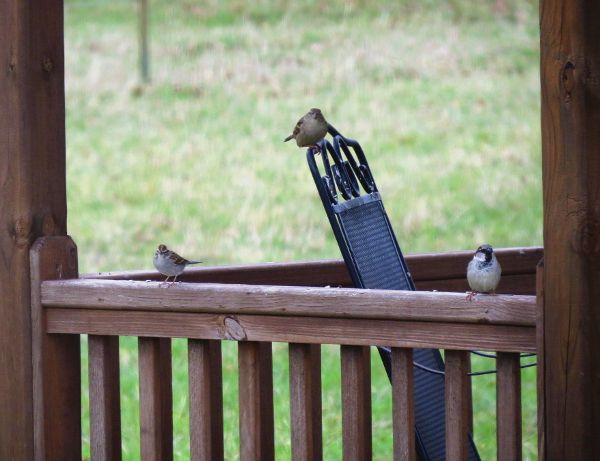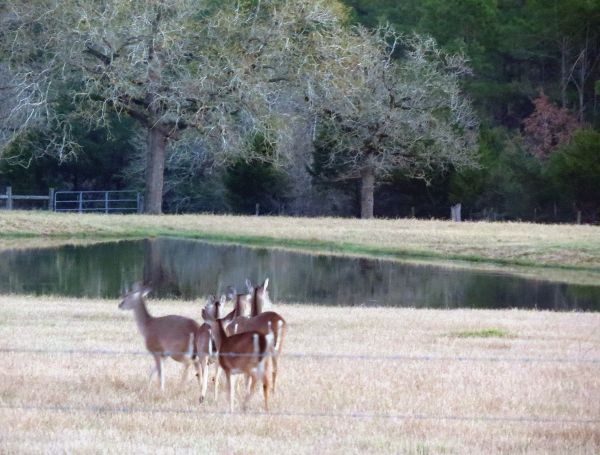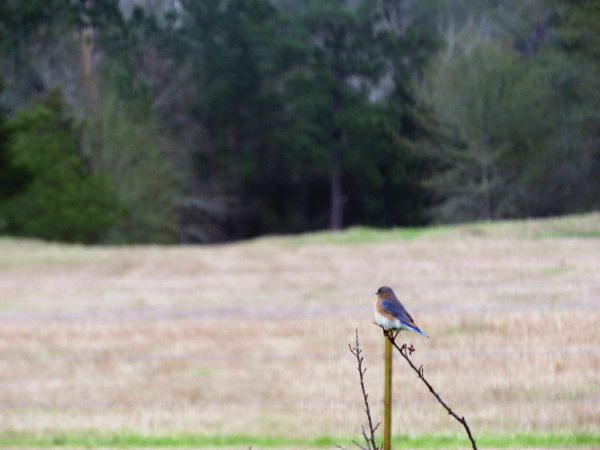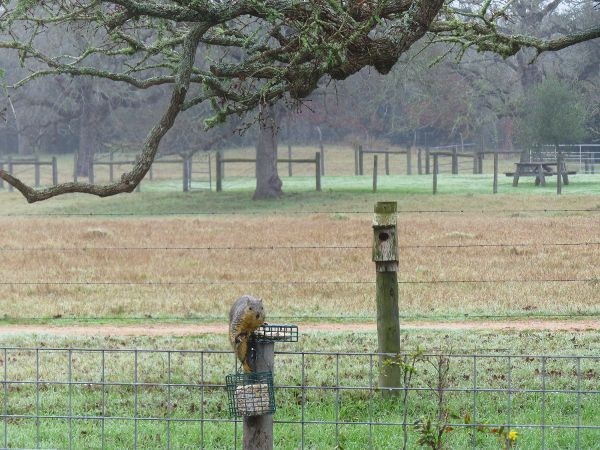 It's still so strange to me seeing the cattle and deer in the same field. They never seem to mind each other.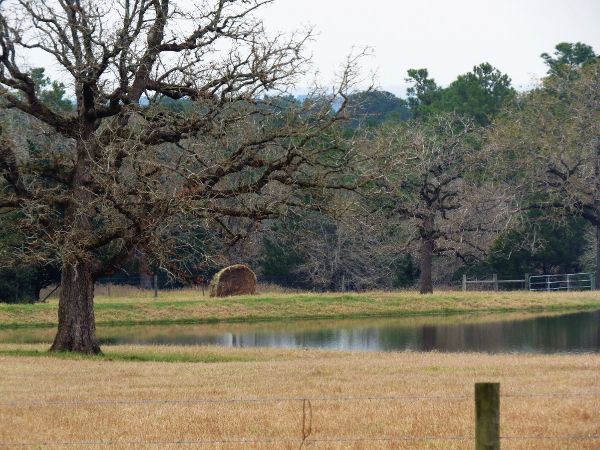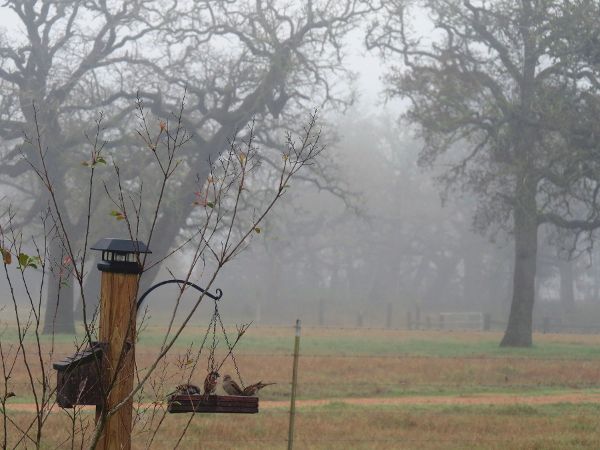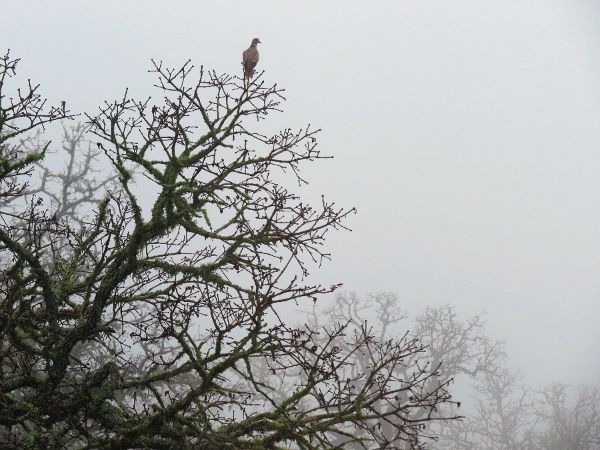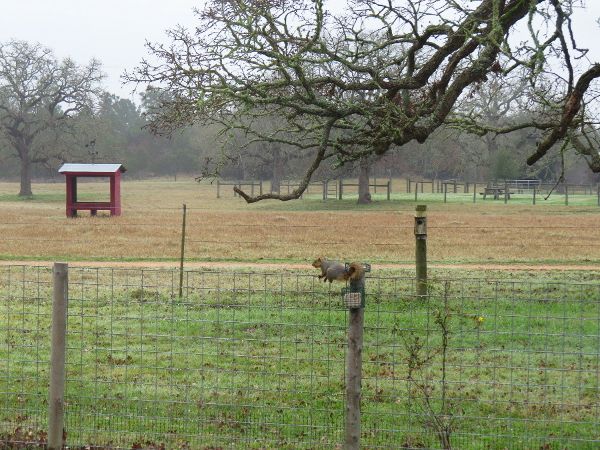 I still have no idea what this dark line coming down from the sky is.

(This was taken three nights ago)

. Every now and again it just appears, especially when it rains and only late at night.

(Not every night)

. And it's always in the exact same spot. It's never been anywhere else. The first time we saw this, we thought it was a tornado.

What's strange is that most of the time that area over there is pitch black. It's so dark you can't even make out the treeline, but then there are nights like in the pic above. There's faint light, and then that dark line.

It can't be a spotlight because 1). There's nothing over there. We're surrounded by nothing but farmland and LOTS of trees 2). If it were a light coming from town - and the towns around here are little country towns - we would see it every single night. 3). It can't be a spotlight because it's nighttime and a light is... LIGHT... it's not a dark, pitch black column/line.

It definitely isn't from a high school football stadium either.

I don't even see how it could be the shadow of a contrail/chem trail because again... we never see this thing during the day and we never see planes in that area of the sky. Ever.

I know there's a logical explanation, but I'm stumped.