Little Abby was feeling under the weather yesterday.

This meant there was a lot of cuddling followed by hours and hours of her napping underneath my bed. Fortunately, she seems to be a lot better today.

And speaking of today, here are some of the outdoor happenings from this morning. Notice the pretty buck with the gorgeous antlers?



FYI:

The white-faced calf seems to have adopted the other Mama as it's Mom. I don't think her birth mother's milk ever came in, so I guess that's why she's been following the other mother around.

As always, the larger versions of the pics are on Facebook. I wish they looked better, but I had to zoom in quite a bit.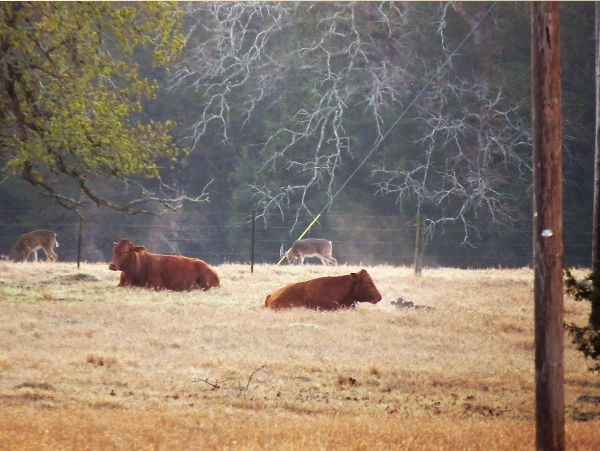 These are from sunrise a couple days ago:



The pics aren't too good quality because they're taken from the video, but I loved seeing THREE bucks at once!