Today I decided to share photos of the Easter scenes I did inside the hutch.

(I added the small Beatrix Potter book, letter, and then the Tasha Tudor book later.... so that's why they aren't present in all the photos)

.

The "Tale for Easter" book has the SWEETEST Tasha Tudor illustrations inside.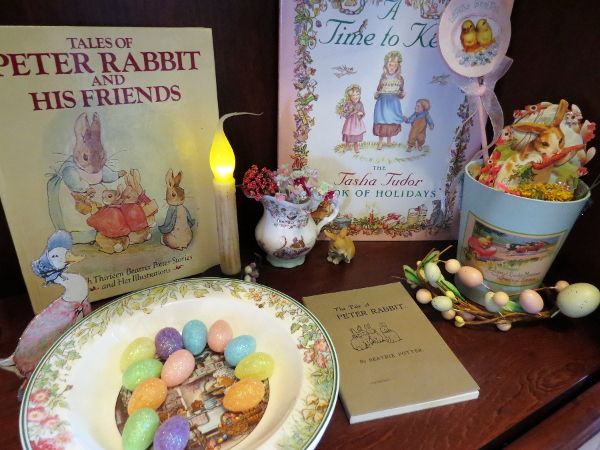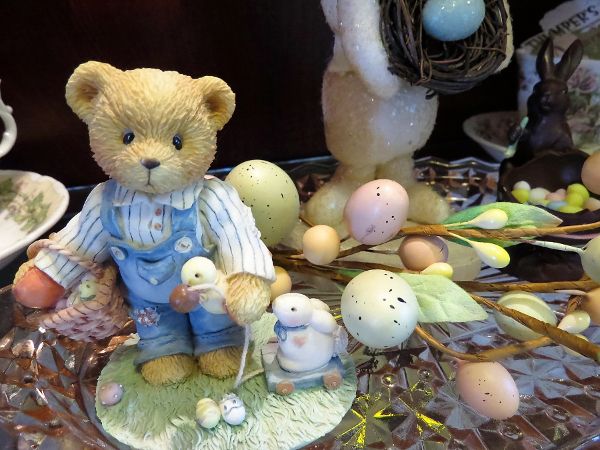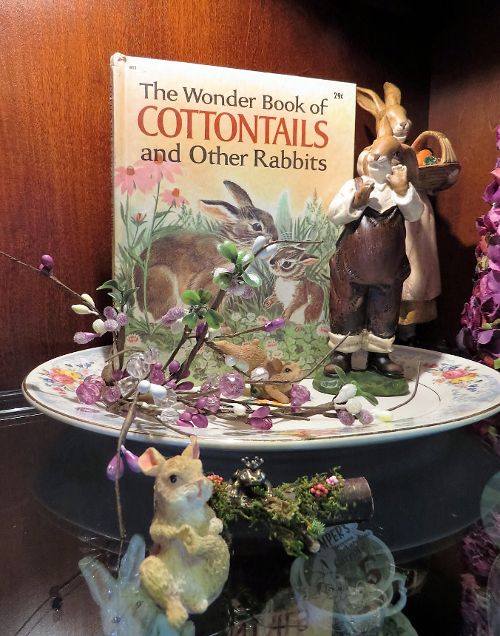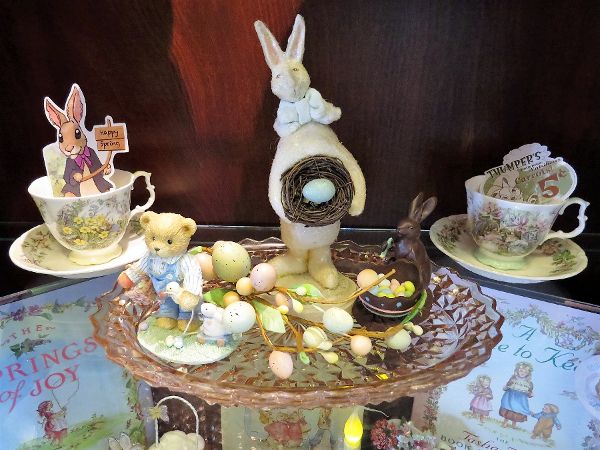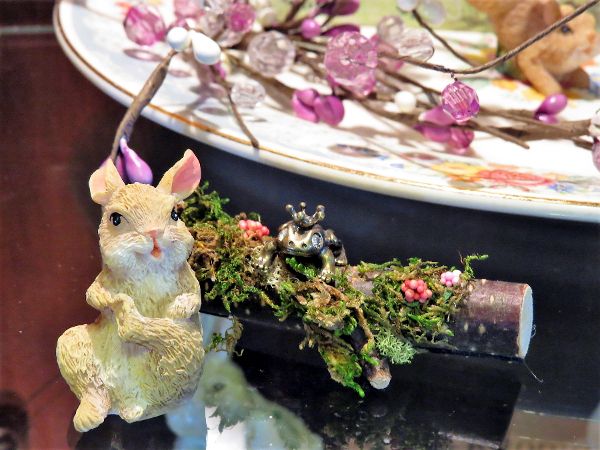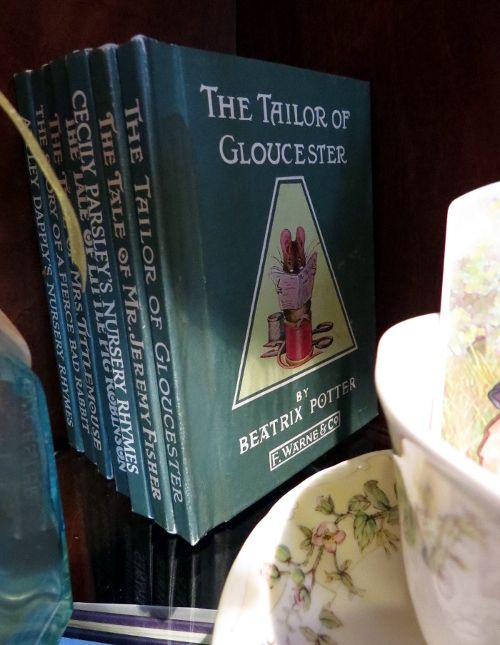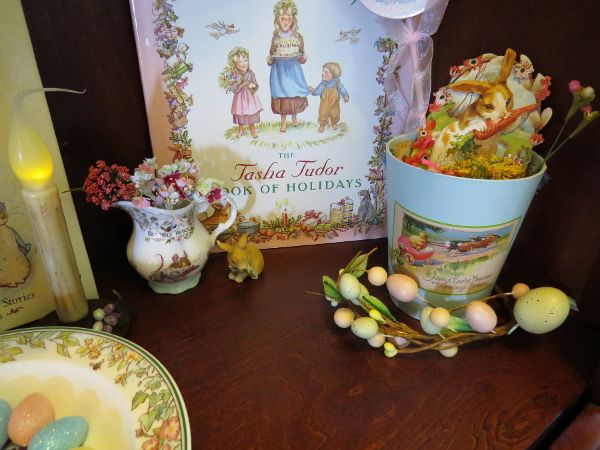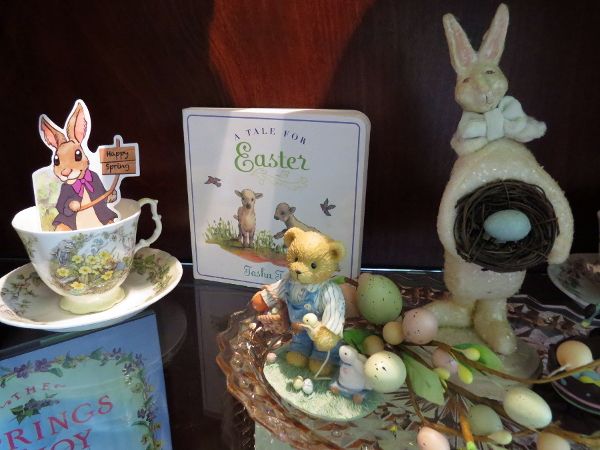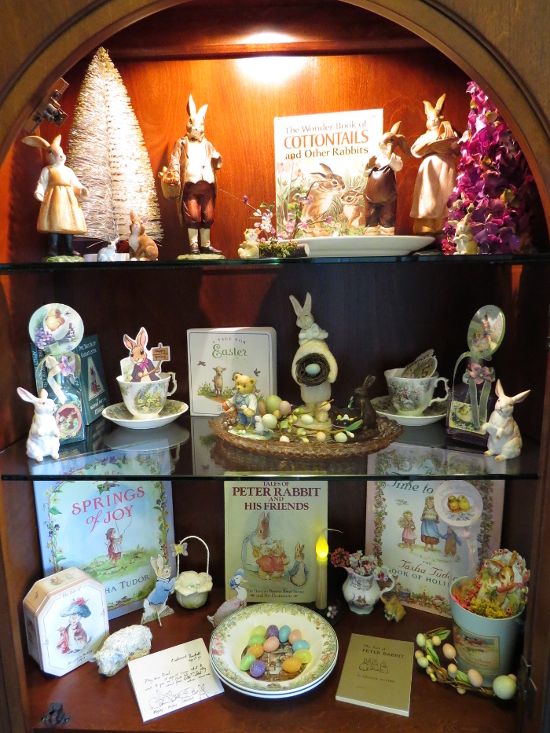 The pic above is it completed with the last of the additions.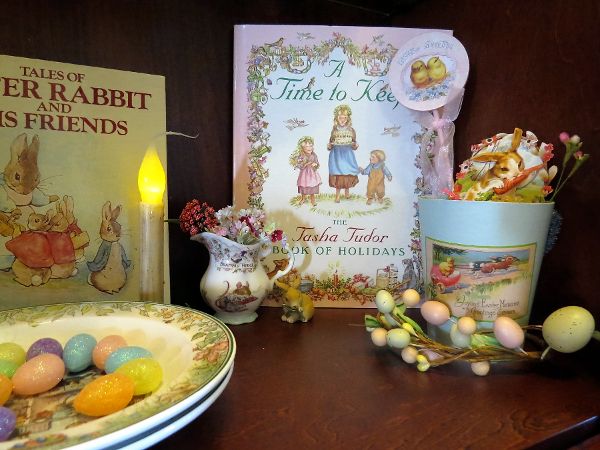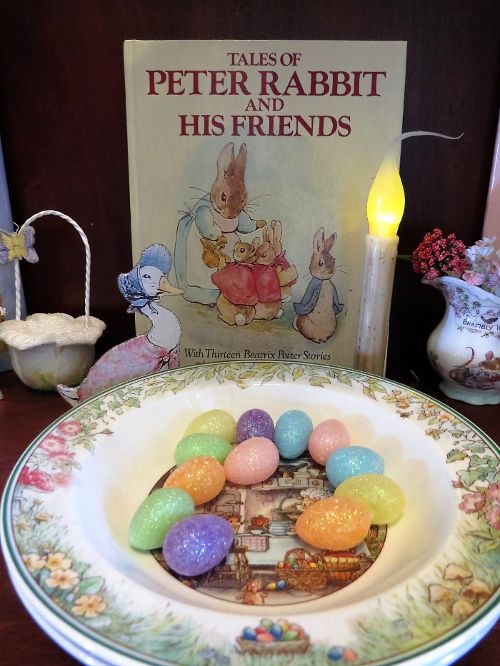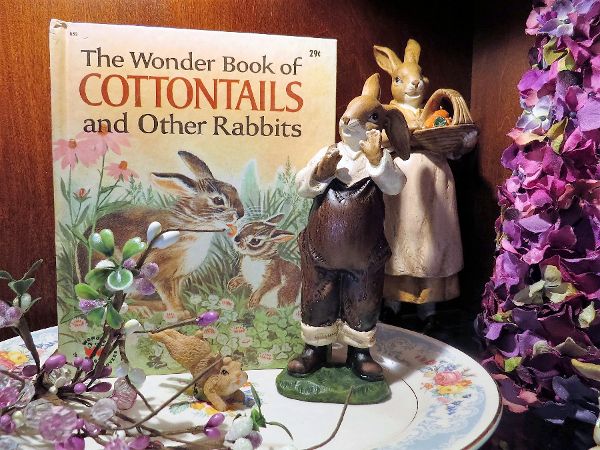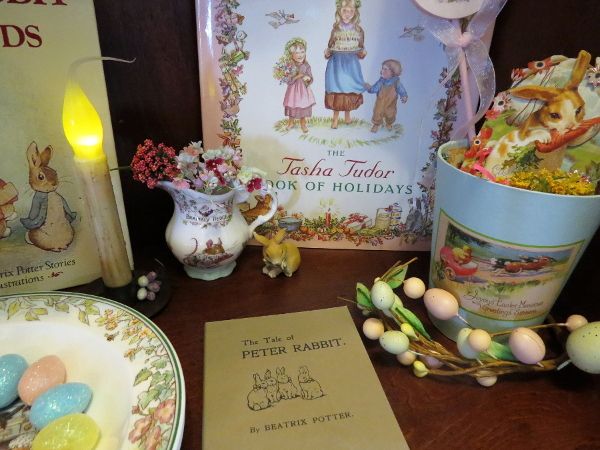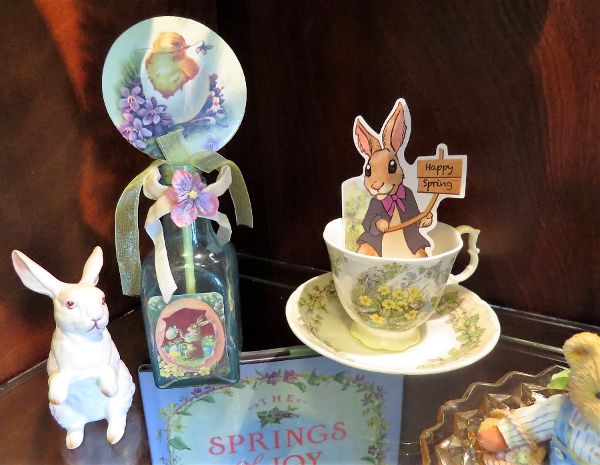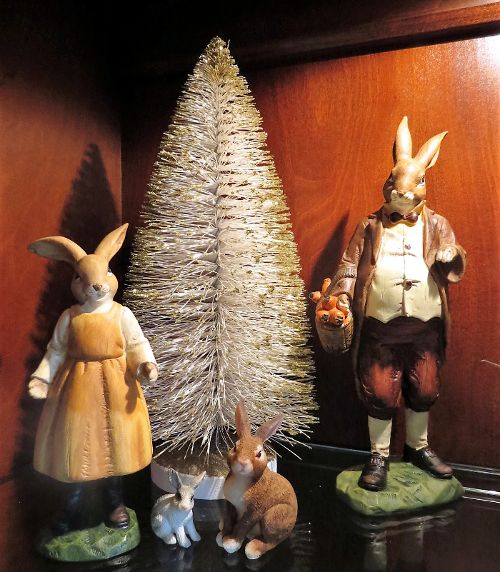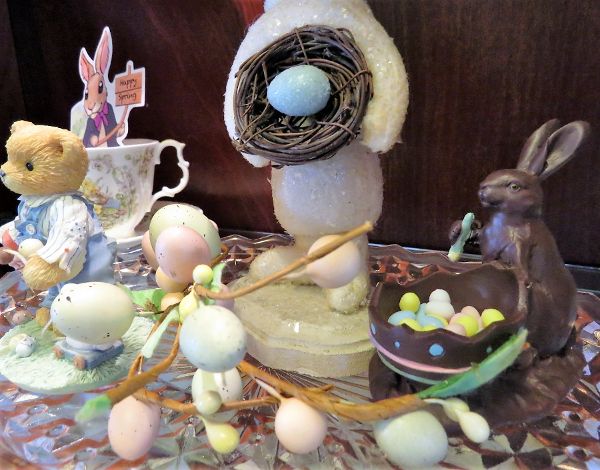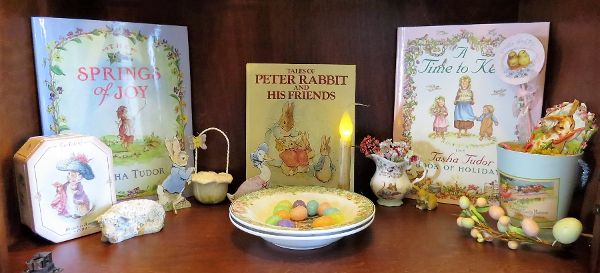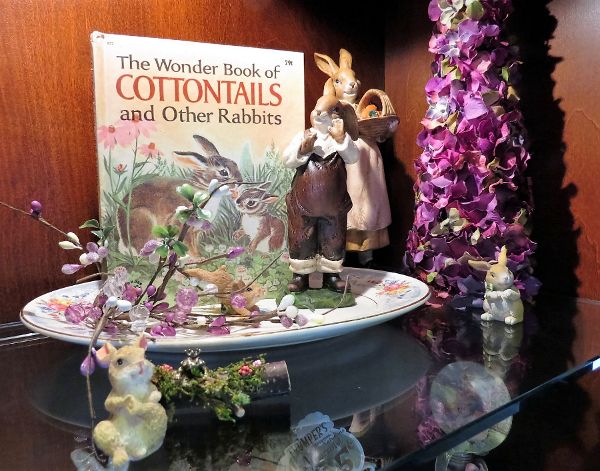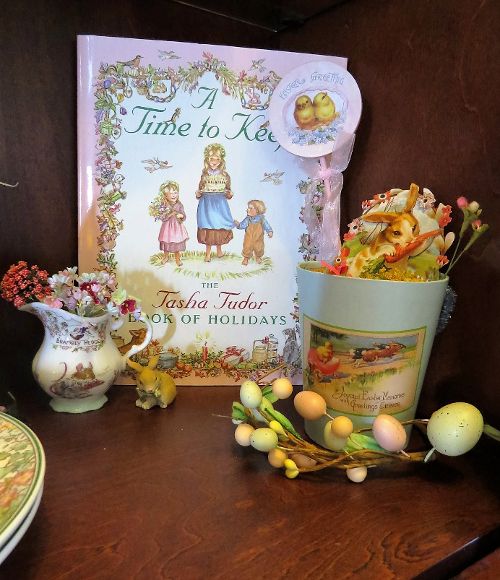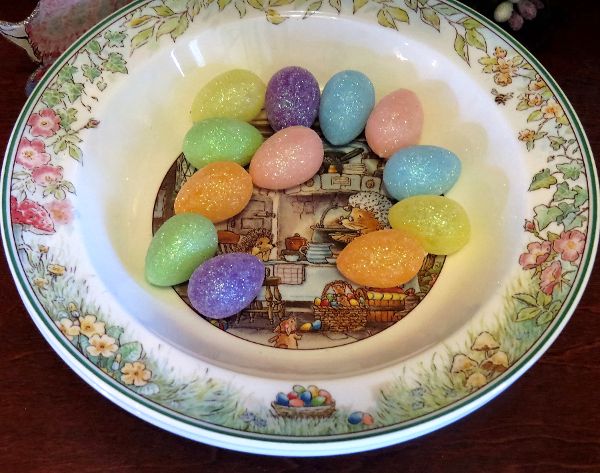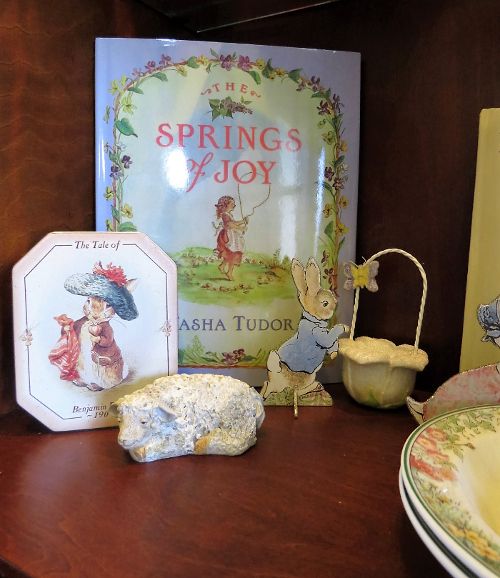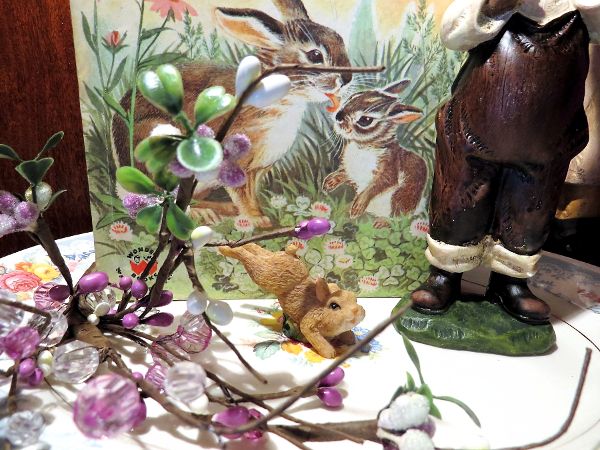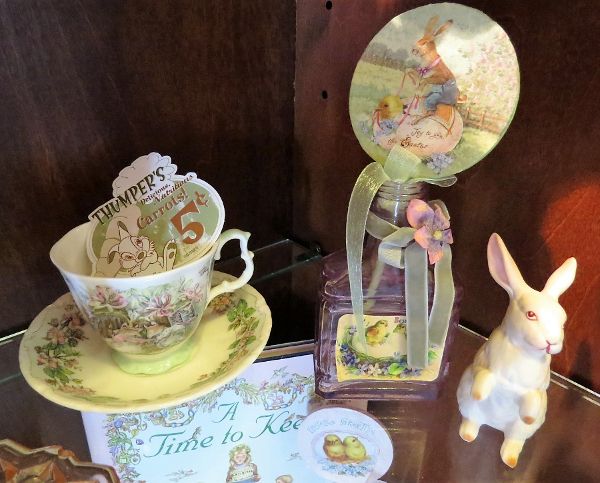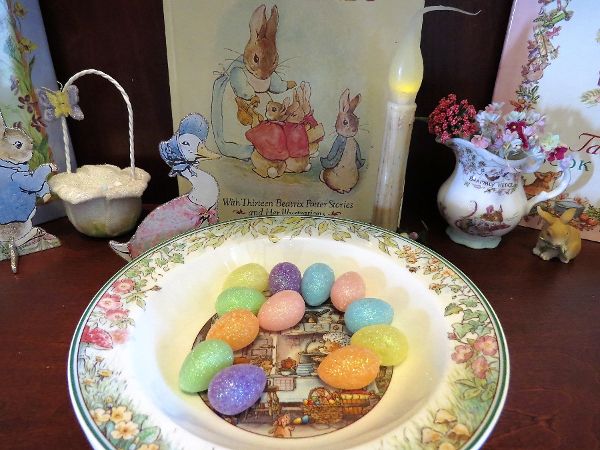 (Artwork: Susan Branch)



On this Easter Sunday the neighbor's new cattle finally joined the herd!