(Artwork: Tasha Tudor)

I've gone walking a few times lately, and so far the neighbor's cattle have given birth to 3 babies.

The weather hasn't been very pleasant seeing how summer is nearing, but at least the bluebonnets are beginning to bloom and Texas Antiques Week is about to start!




One of the neighbor's bulls, and then the rest of his cows, didn't seem to trust me. I guess they prefer watching the cars rather than people.



FYI:

This is a different neighbor, which explains why the cows aren't comfortable. They're not used to seeing people walking by... and then talking to them. How could I NOT be neighborly by chatting it up with them?




One of the first Indian Paintbrush flowers in our yard.




More distrust. This cow distrusted me so much that, even though I was on the other side of the road, it left it's comfortable, quiet, shady nook it was resting in.

(I did feel bad about that)

.






I want so badly to make fairy houses out of these. Unfortunately, this acreage belongs to two brothers that haven't even built on it yet.

(Then there's the problem of an electric fence, but fence or no fence... I'd never trespass but it IS tempting!)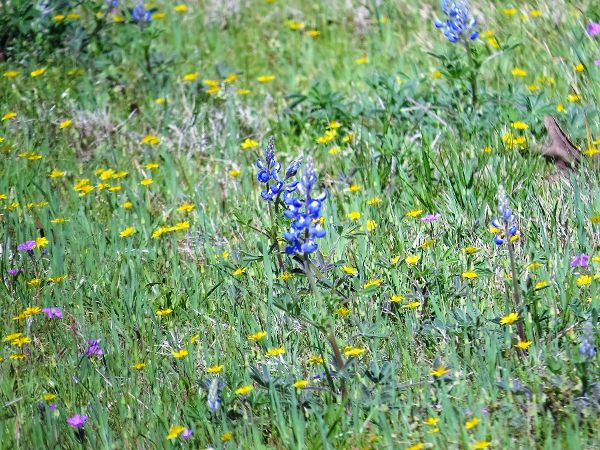 One of the neighbor's bluebonnets.

(I have no idea why this picture - and a few others - turned out like this. I must have messed up the default settings somehow)

.



It looks like the neighbor that's moving is renting his house to a friend, and that Buddy is staying… at least for now.

Cue the 'Hoorays' because I LOVE this dog!

Even our other neighbor - the one with the cows I'm always taking pictures of - says he's going to miss him.

(Oddly enough, his dog has the same name. Buddy's real name is "Jax")

. He's just like us in that he says he'd love to have that dog as his own.

His only caveat is that Buddy/Jax is too sociable and trusting. He fears he'd escape too easily.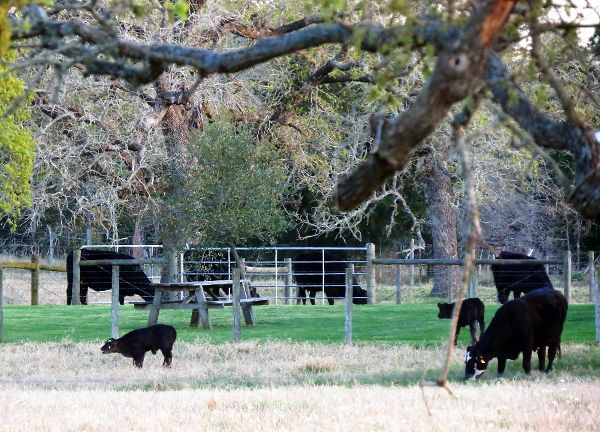 Those four heifers behind the fence are new.

(One of them is white-faced)

. Our neighbor hasn't introduced them to the rest of the herd yet because they've been really skittish.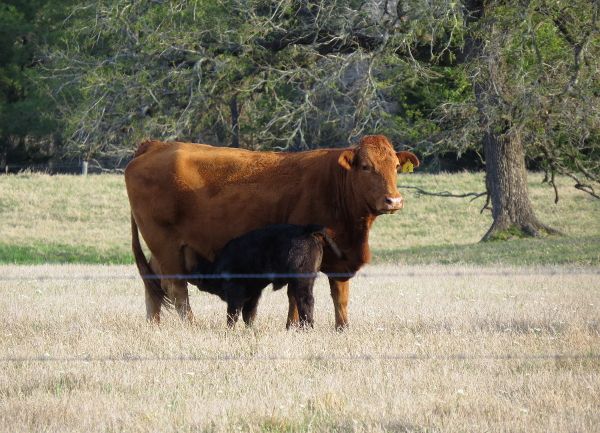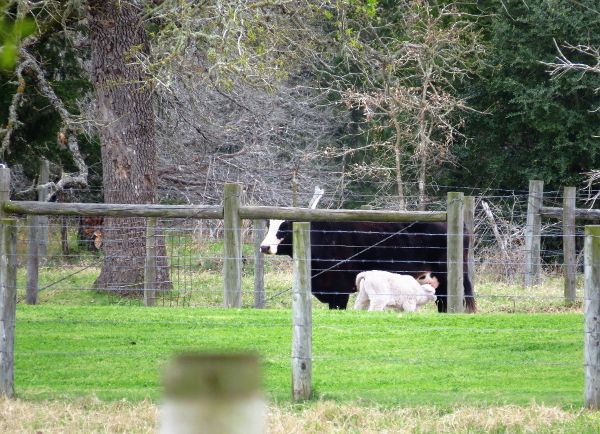 Our first white calf!!!!!!

I can only guess this one is from one of the new heifers, seeing how the neighbor's bull isn't white. It sure looks big for a baby though.






These birds always follow the cattle, but this one the other day was inseparable.

(Maybe it was from being shut inside the house due to two days of nonstop rain - of which little Abby was sick the, poor dear - but I found this stalking bird really humorous)

.