(Artwork: Lisa McCue)



Here are the last batch of pics and vids.

(As always, there are more on my Facebook page)

.

Just bear in mind that the quality of the pics are bad because taking photos here in the summer has it's challenges.

The camera lens is constantly fogging up due to the humidity, so I either have to snap the photos quick or take them through the windows from inside the house.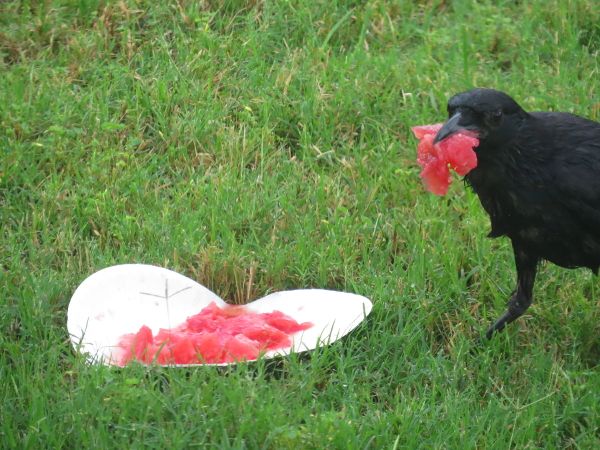 - One afternoon, while feeding the crows some leftover watermelon, I saw a baby woodpecker land on one of our little trees. I wish I'd gotten a picture of it.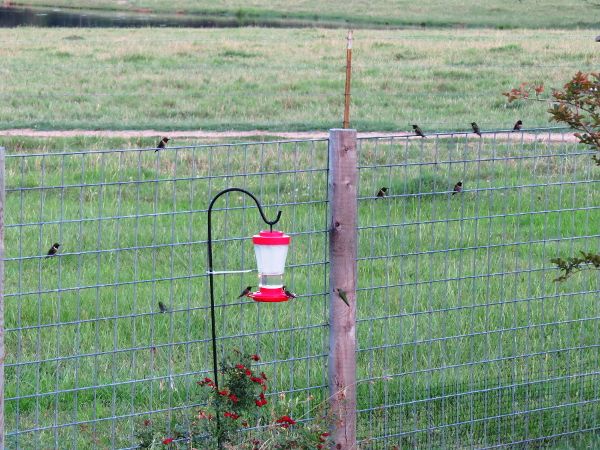 - During the first big rainstorms, we lost electricity for 9 hours.

(The nearby creeks flooded, so it took a while for the trucks to be able to drive through)

.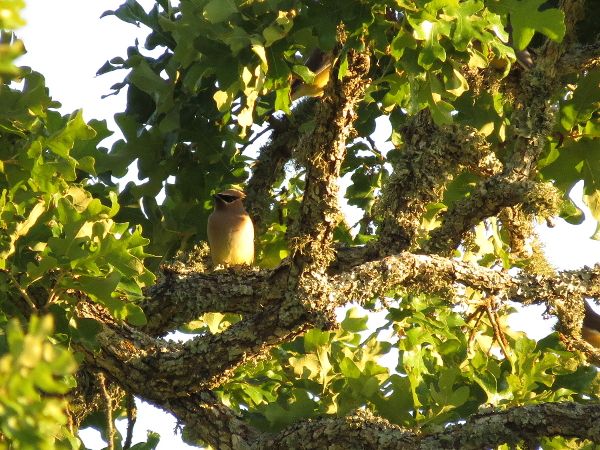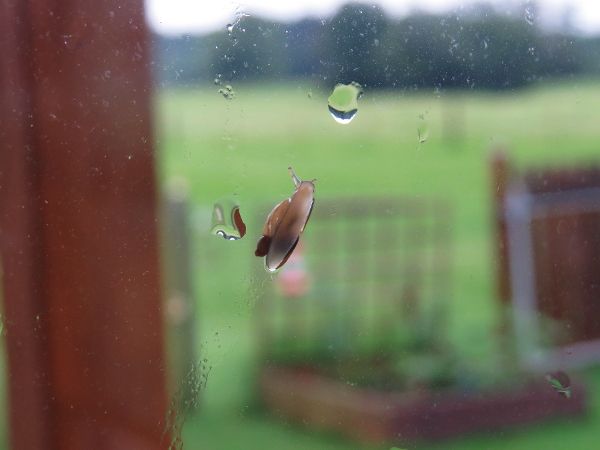 - Because that's what you do when you lose electricity for hours and hours. You take closeup pics of the snails.



Ever since the rain came we've had snails taking up residence on the siding of the house, not to mention every single surface of every object that's outdoors.

They've been more than a little bit of a nuisance. They even get into the dogs fur.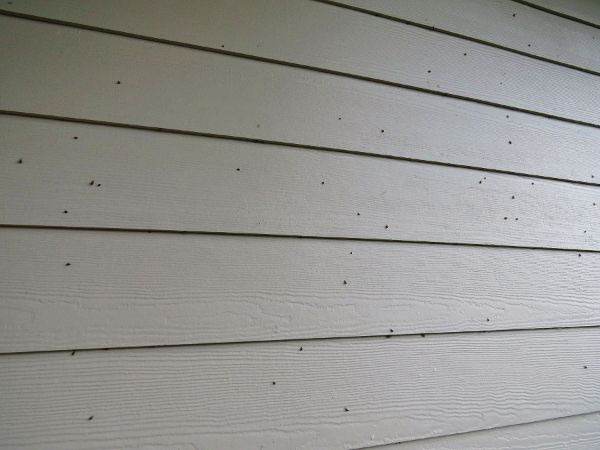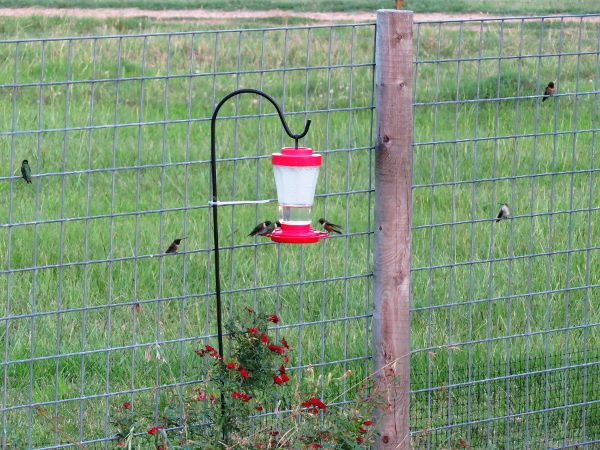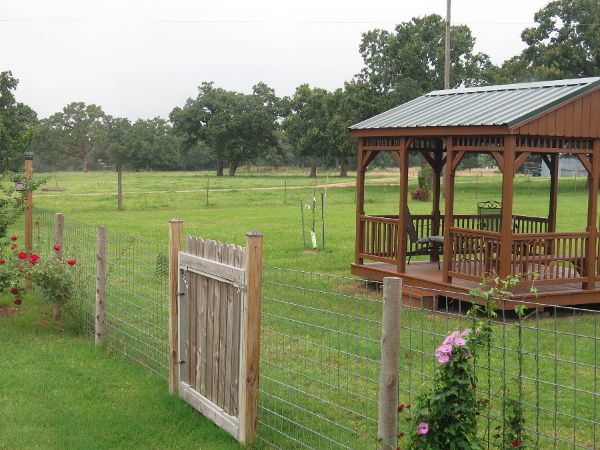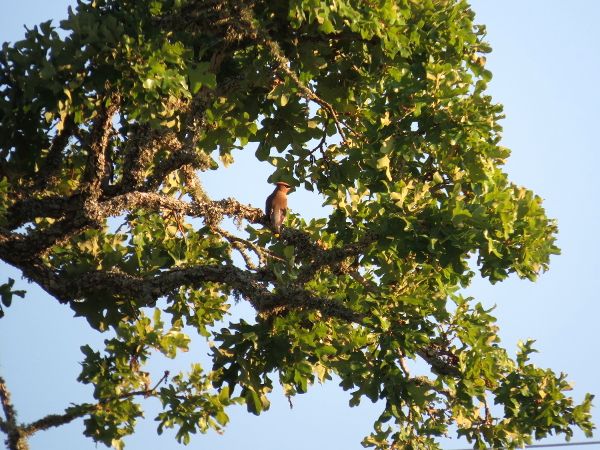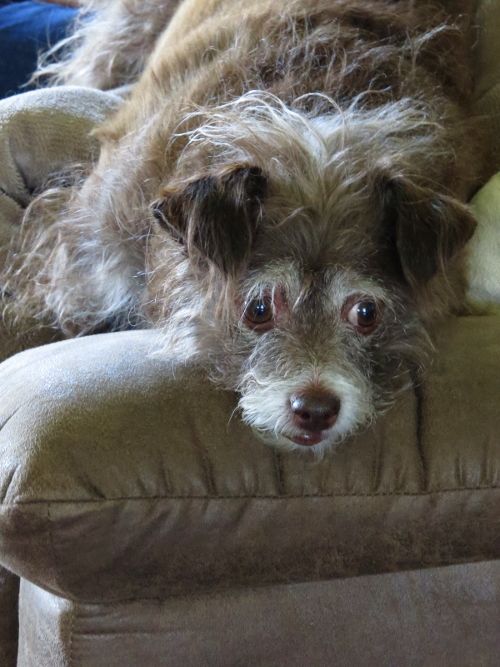 - This pic of one of my brother's dogs

("Beans")

was taken just after my brother and his wife left for another vacation.

Every time I see this pic I hear the song lyrics, "I ain't missing you at all!"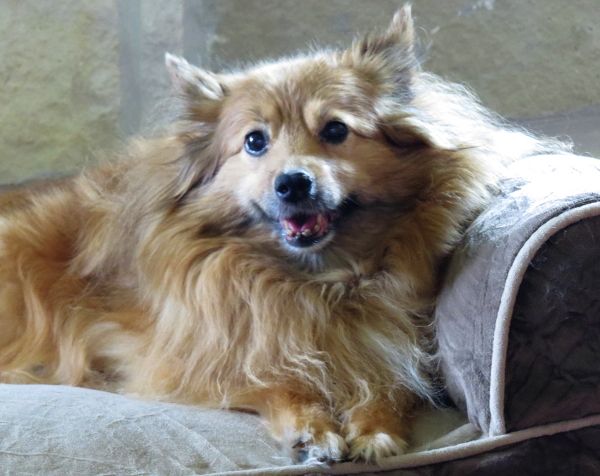 - See all the snails on the trellis?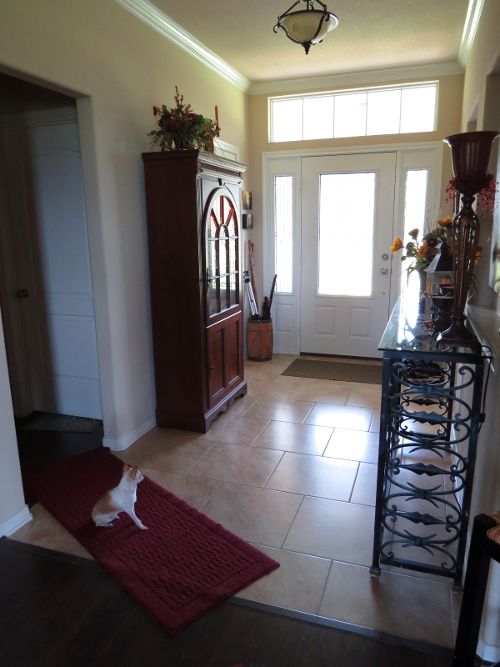 - My brother's dog, not long after he and his wife left.

Fortunately, "Crunchy" got over their departure rather quickly.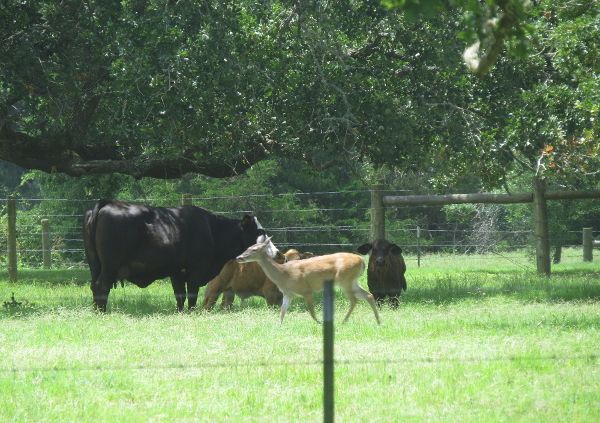 More vids, from back in April: