Ahh, fall. The delightfully inviting season of fall. Pumpkin Patches, cozy sweaters, warming your cold hands with a steaming cup of cappuccino as you watch colorful leaves trailing down from the trees and carpeting the ground. Perhaps your hubby is raking those leaves and your sweet Irish Setter pup is gleefully running through them like a toddler does the water sprinklers on the 4th of July.
That's right. Colorful trees, chilled hands, warm drinks, and zipping through the leaves with the wild abandon of a toddler.

At least I hear that the fall season is like that. I'll just have to take everyone's word for it.
While I can certainly turn up the AC and bake warm cookies, the sweater weather and falling leaves I'll just have to experience through other people's blogs and photos.
Because that is NOT what the weather feels like in my part of the woods.
While the triple digit temps are blessedly gone, the temps are often in the low 90's. Saturday evening was our first cool night. It didn't last long, but while it was here I was in heaven. Goodness it was wonderful!

PS -
This will be a l-o-n-g post. I could have easily turned this into something like 4 separate entries, so you've been forewarned. Lol! Also, my poor camera is beginning to go kaput now. Been taking too many pics of the neighbor's cows I guess.
And in horrible news.

.. our main computer, which isn't even a year old, DIED on us Sunday night. I still had around 6 videos left on there to upload, but of course now they're lost forever. (I upload my vids to Vimeo and I still had 2 days left until I could upload the last of those videos, so.... that makes me pretty angry).


Meet "Hershey" and "Fudge," the neighbor's new donkeys. I don't know which is which yet.

His older donkey is "Hugs." She was bottle-fed since a baby and I swear she thinks she's a cow. Lol!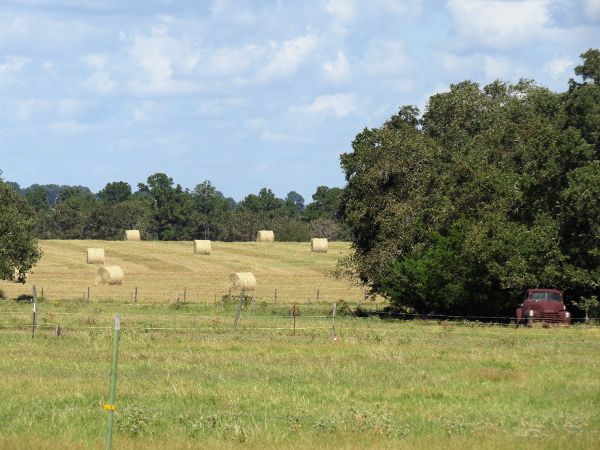 The Starlings are here!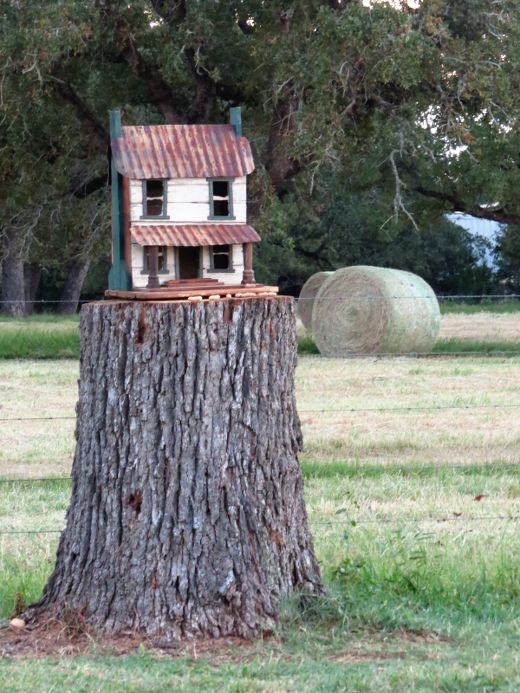 This is what we got for our tree stump, to honor her you might say. We found this sweet little rustic house at The Round Top/Antiques Fair. It reminds me of the house in the movie Secondhand Lions.

We almost got a different, much larger house, but decided on this one. I think it's PERFECT!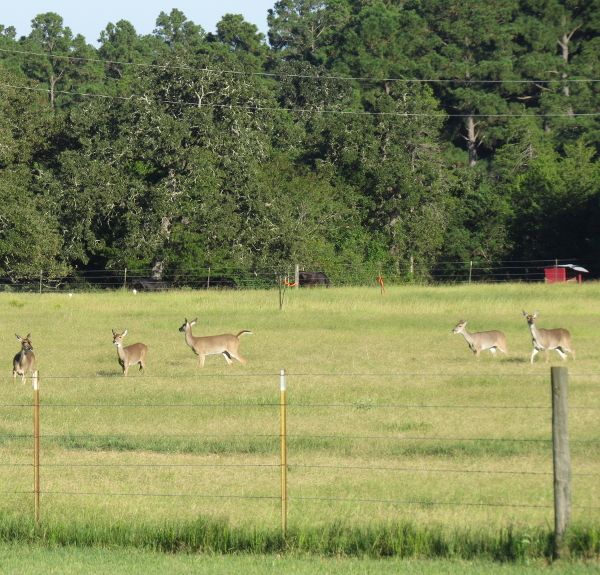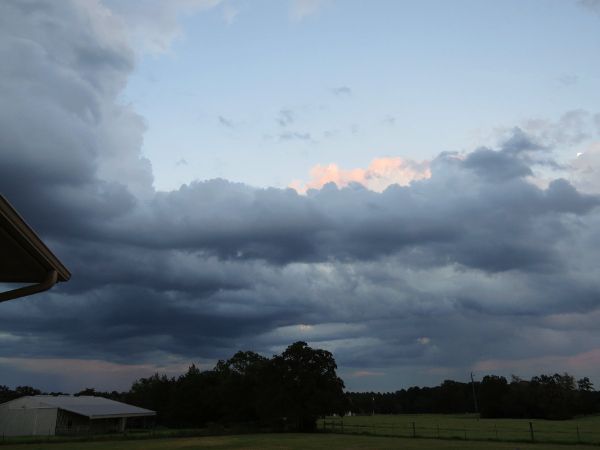 Actually, it's "Fudge" and "Hershey."




I'm going to make a fairy house out of this. It's from our beautiful 60 foot tree that we had to have cut down.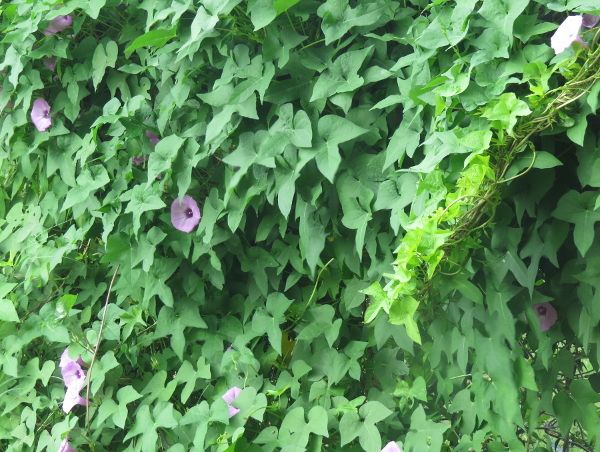 Every single day, and for months now, these birds have been migrating over the same area. It's been fun to watch.

I certainly never saw this kind of thing living in a neighborhood!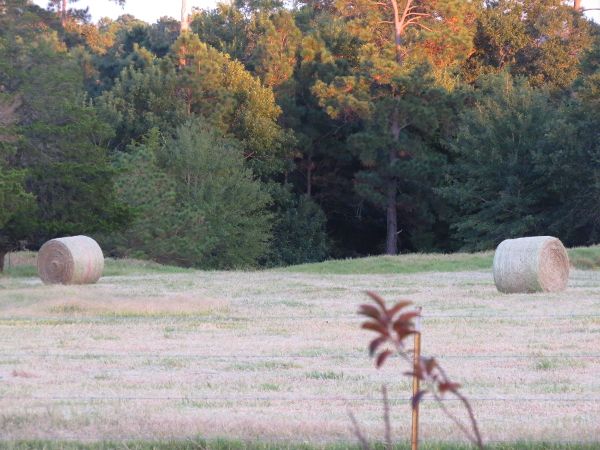 Cute Story: The other day, while outside playing with little Abby, a hummingbird came buzzing straight into my leg! I was wearing my red Christmas pajama bottoms at the time, so I guess it thought the red was a rose bush. Lol!

Also, and this might have been on the same evening, but two of the hummers were fighting so LOUDLY! The hummers are always fighting, being so territorial, but that one time... they were really, really loud for such little birds. It was comical to hear.




The new neighbors STILL haven't cut their grass.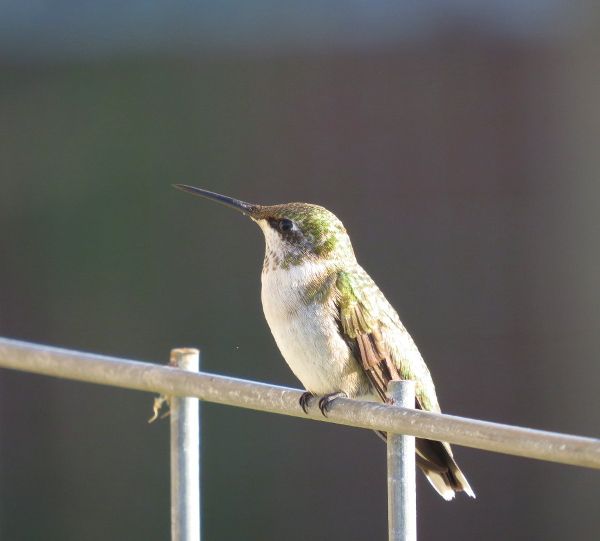 Oh, look! It's even MORE neighbors to the side of us that need to cut their grass!

(This time a woman bought the house to rent out to other people, and already she's trespassed on our property. She acknowledged that she saw the sign, and that our big gate was closed, but you know how it is.... she's special. The rules don't apply to her)

.

I somehow doubt she will ever cut the grass. No matter who lives there, or just owns the property, they NEVER think of their neighbors and how rude they're being. Thanks to them not being neighborly, WE have to deal with all the poisonous snakes... and skunks... and rats living and breeding inside THEIR field.

Thanks so much, Neighbor!



Oh my gosh! Wishes DO COME TRUE because - finally - BOTH neighbors cut their grass!
Quick as you can! Where are the party horns and confetti?
It's taken them months to do it, and we've had snakes on our property because of it, but at least it's been cut.

I just hope they both won't wait another HALF YEAR to cut it again.

(That one mower cracks me up because it's air conditioned. Smart! Lol!)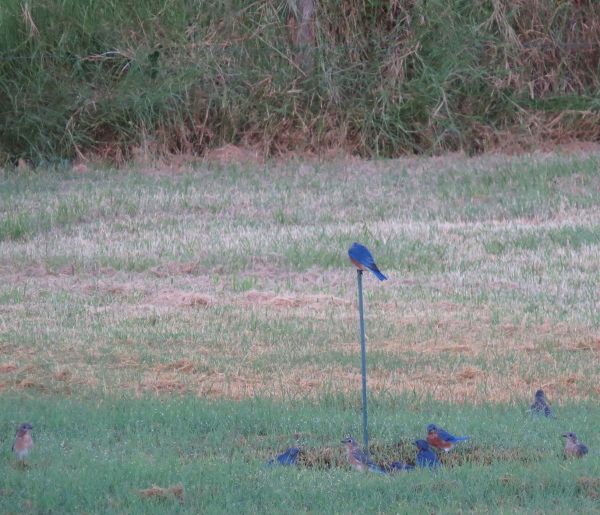 FYI:

Last week I was told something so frightening!
My father always leaves the house at 3:30 am, and one morning

(October 14th)

he saw a mountain lion. It was about 8 miles away but was walking in our direction. They aren't that common around here, although we have seen them a few times; usually as road kill. We're surrounded by trees, for miles and miles, so hopefully it'll stay in the woods.
Sharing with these lovely memes:

CAMERA CRITTERS / OUR WORLD TUESDAY / OUTDOOR WEDNESDAY