(Artwork: Susan Wheeler)

Here is part 2 of my pics, and a few videos, from this past October.

As always, it was very Disney-esque. Even in October, it's a little fairy tale-ish around here because of all the critters.
Perhaps we should have called our humble abode "Disney Hollow" instead of "Crick Hollow."
FYI

: Photobucket has been a brat lately, so I've been uploading my larger-sized photos to Flickr. (Not huge, but bigger than what I have here on my blog).
All my albums can be viewed

HERE.
I've already uploaded 993 photos and am getting paranoid about going over the free 1TB storage limit. I'm so afraid they won't notify me first. It still says I've used 0.0% of the 1TB limit... or < 1% of 1TB... so I guess I'm safe for now

.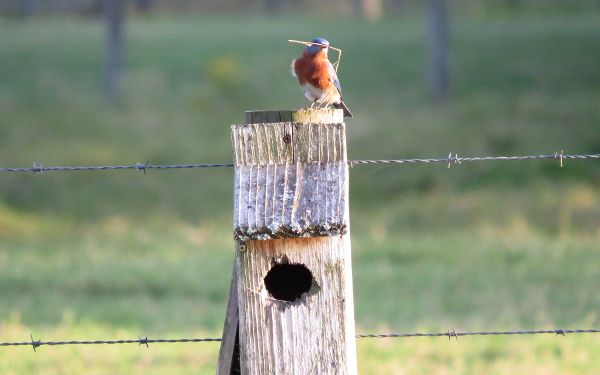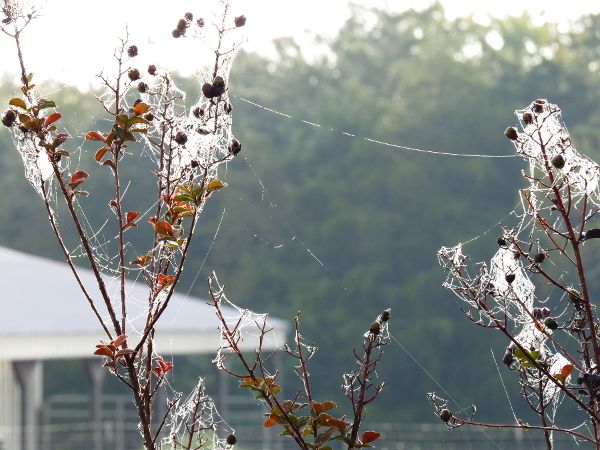 The neighbor sold "Zorro" the bull and all of his old cattle - the only cattle we've ever seen there, since before we even built our house - so that's sad. But I have to say that these new, young cattle are FRISKY! It's so strange and fun seeing adult cows run and play each night like the calves do.

I think he kept a few of the latest calves by the way.

My SADDEST realization though is I think he gave "Hugs" the donkey away, too. I haven't seen her at all. "Hugs" was bottle-fed by them as a baby, so I'm shocked they gave her up. My guess is she was close to one of the cows, so she went with them. We have been told before that she kind of sulked and was angry with them when they gave away her favorite cow.


I cannot wait until we choose the colors and paint the house. It looks like a band-aid.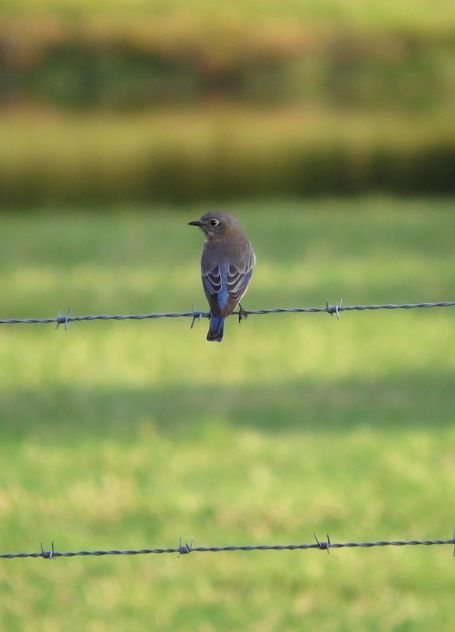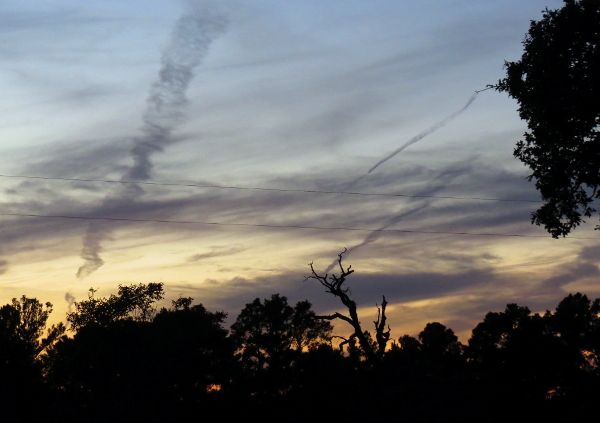 These were the STRANGEST ribbon-like clouds. They formed out of nowhere, one-by-one and would elongate. One of them even formed a loop at the end; like a hangman's noose.
See what I mean? Isn't that just plain weird?

(FYI: I had to take the above pic as a snapshot from the video)

. I really don't think these were from planes.

Sharing with these lovely memes:
CAMERA CRITTERS / NATURE NOTES TUESDAY / OUR WORLD TUESDAY / OUTDOOR WEDNESDAY
And FYI, if anyone with a WordPress blog comments, I'm sorry I can't reply back. For whatever reason WP won't let me in just now. I signed up for WP last month but for 2 weeks now it won't accept my password. (WHAT is it with me and computers lately? Nothing cooperates or simply crashes).