(Artwork: E.H. Shepard)


Can ya believe it's actually FREEZING outside? Yesterday it was so windy and cold that the mules next door wouldn't even walk up to the fence to get their carrots.

I can't say I blame them. We're not used to weather this chilly. It's just a shame that when the temperature finally drops, it's always either really windy and/or very rainy.

(Our property still looks like a bog. Until today we've only had one day of sunshine all week)

. I've been feeding the birds, rabbits and deer a lot, to try to keep them warm. I only wish I had remembered to put out the game camera last night, to see which critters dropped by.





It was nice being able to light the fireplace yesterday.

(We even have Peat Briquettes, which we ordered straight from Ireland last year)

. It was so cozy looking. All that was missing was having a purring cat about.

I do miss our cats.

(They each lived to be 18 and 20 years old, so it makes sense that it'd take a while to get used to not having them around)

.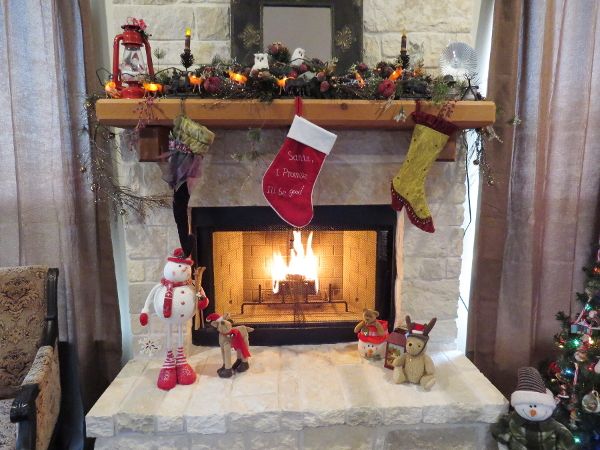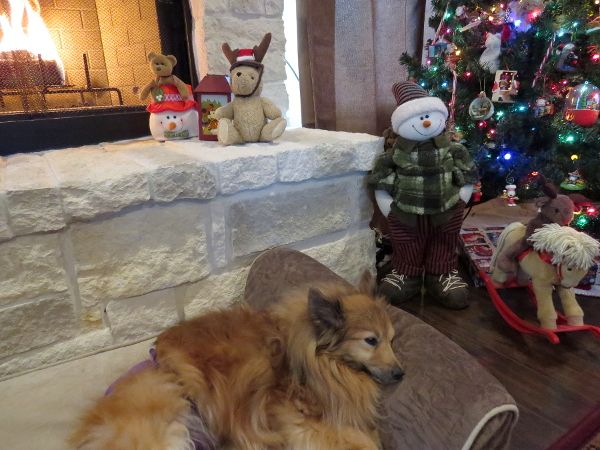 (Artwork: E.H. Shepard)


Here are the pics I took of our china cabinet all gussied up for Christmas. Most of it is the same as last year, although there are a few minor changes.

The Santa mug and Charlie Brown scene I added at the last minute, so that's why it isn't present in all the photos.

(I've had the Santa mug since I was a kid. It's just too bad his nose is chipped)

. Since they're the perfect size I wanted to put those yummy 'Bobs' chalky candy cane sticks inside the Santa mug, but this year I haven't seen them. I've only seen the round ones.

I also can't find my favorite holiday cookies; Pepperidge Farms 'Snowballs.'

(I suppose that's what I get for living in a one-horse town)

. I'll just have to come up with my own recipe I guess.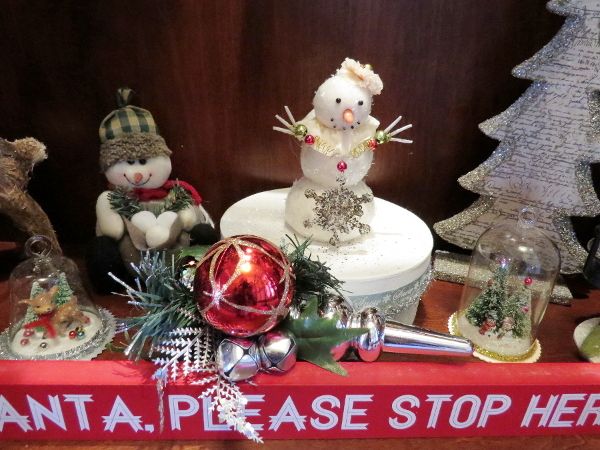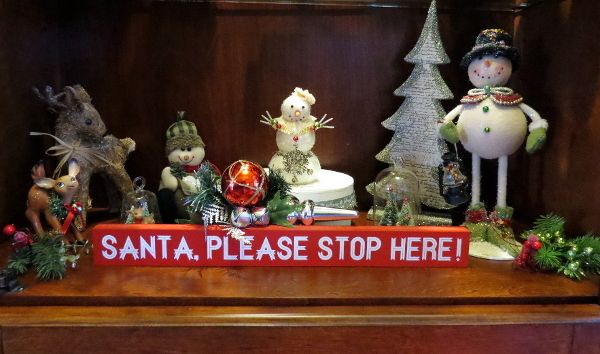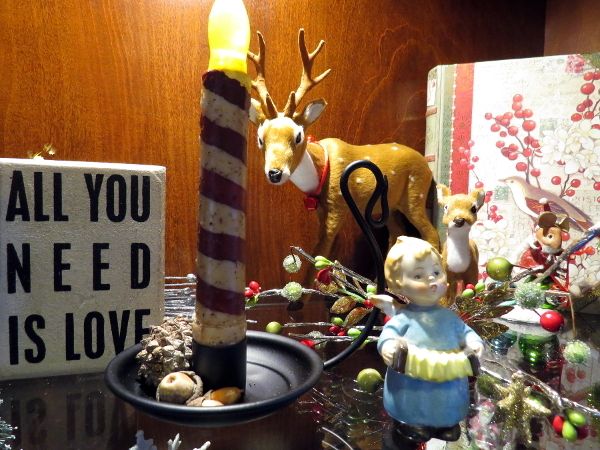 And here are just a few random pics, mainly of the outside of the craft building. A couple of the pics are from my room though.

(The little barn and candy cane are just cheapy ornaments I got yesterday, but I think they're so cute. I placed them on top of my little fireplace/stove in my bedroom)

.



FYI:

The picture quality isn't too great with these because it's been really cloudy and rainy lately. I had to edit the everlasting heck out of all of them to make them look even halfway decent.

Our Charlie Brown tree is inside the craft room, but I never bothered taking photos because it's kind of a mess in there right now.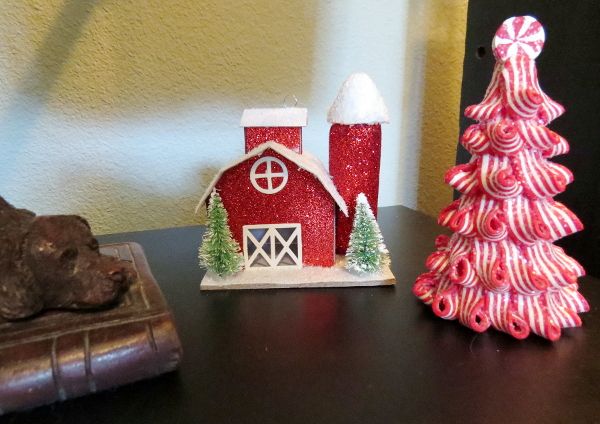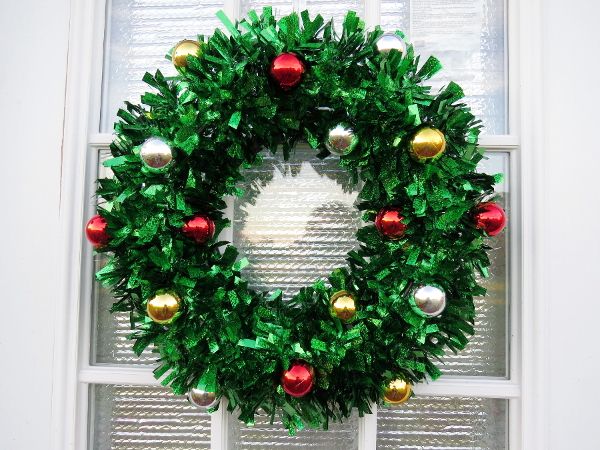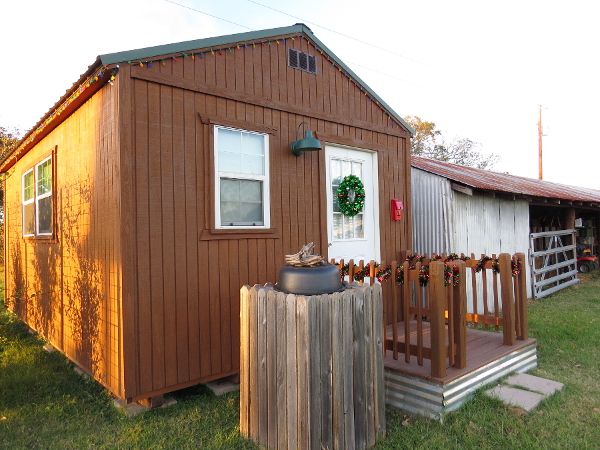 I love this little reindeer advent calendar. I got it at Ace Hardware the other day.