(Artwork: E.H. Shepard)


These are just a few of the glitter houses we've made over the years.

(The three which we made ourselves had to have makeovers this year. It was messy and time-consuming, but well worth it in the end. Of everything, the pink trees were in the most dire need of makeovers)

.

The only glitter house pictured below, which we didn't make, is the house that's lit up.

All I did was add some little accessories to it. Easy Peasy!

And this is off topic, but you would not believe the amount of ladybugs taking over our house right now. Tonight alone I rescued well over 20 of them from the back door alone.... and that's from INSIDE the house.

We literally cannot open the front or back door without them crawling into or flying inside the house. They even land on our clothes, our bodies, and then of course the dogs. I've never seen anything like it. I guess the little buggers migrate this time of year.




I wish I could get rid of the ornament hook on his purty little head.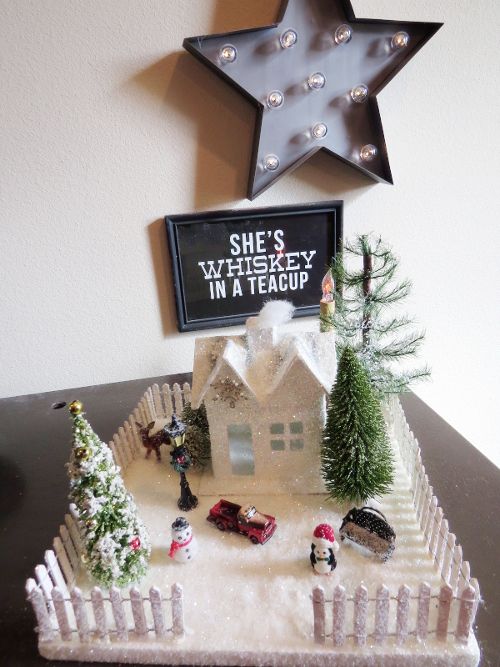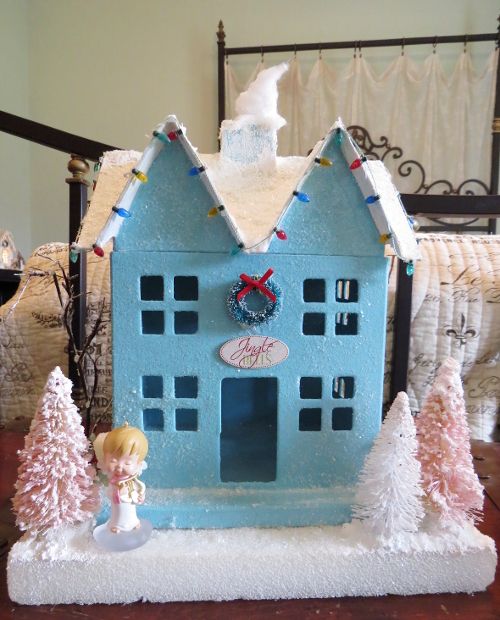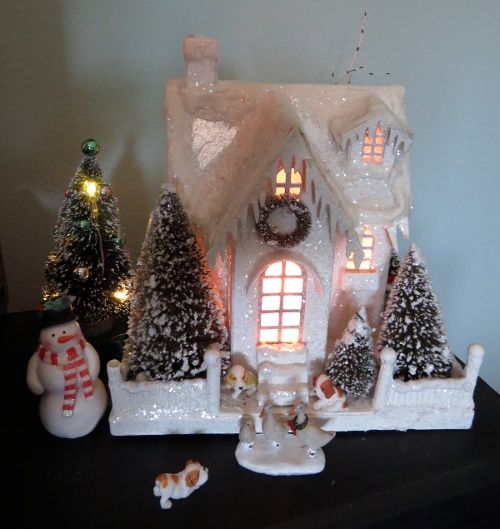 (Artwork: E.H. Shepard)


And now for the decorations taking over my little desk in my bedroom.

I still need to find replacement snowflake lights for my miniature tree. I really miss seeing them all lit up, but again.... it's a one-horse town and we have to travel a bit far to reach the nearest Home Depot or Lowe's.

At least I think that's where I got them.