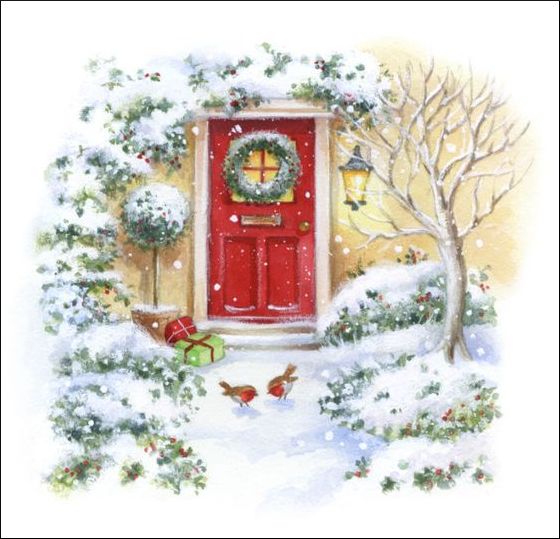 (Artwork: Lisa Alderson)



Well there were certainly no "Snowflake Covered Country Lanes" (to borrow from Mickey's Christmas Carol) in my neck of the woods this Christmas. Last week it was wonderfully freezing, but come Christmas Eve and Day it reached 80 degrees.

(So that's something like 3 years in a row now that it's been hot at Christmas)

.

Not very conducive to a holiday experience.

The afternoon before Christmas Eve my brother and SIL came to the house to pick up their dogs and to celebrate Christmas. They brought with them the ingredients to make gingerbread cookies instead of gingerbread houses.

It was a foggy morning - which lasted into the afternoon - and then it got really misty, muggy, humid and drizzly. By late afternoon all of that turned into fog again.

It was completely surrounding us and I wish now that I'd taken photos of it from the road. It looked VERY thick over there, but I got sidetracked with getting the dogs and house ready for another round of visitors the next day. Another obligatory visit you might say. (And let me be clear that I don't mean to use the term 'obligatory' as some kind of demeaning, Grinchy smear. What I mean is that gatherings this time of year are a holiday formality. Unless we're living in Alice's Wonderland where we wish each other Merry Un-Christmases, Christmas gatherings are a required norm. No matter how hectic our lives are, or how we feel about holiday festivities in general, we all make it a point to come together. Every single year, come Thanksgiving and/or Christmas, we do this. The frenzy doesn't only exist inside the movies. Even on birthdays we make the obligatory phone call).

I got to meet my nephew's new girlfriend

(she actually took over my sister's classroom since she switched grades this year)

and let me tell ya.... she is the sweetest, most adorable thing. She and my nephew make the cutest couple. I think those two are very happy together.

I was filled with all sorts of emotions that day. Sadness, anger, nostalgia.

(Literal tears. There, I finally said it. Yes, I cried. Tears don't lie)

. I tried my best not to let it ruin the evening, but it was difficult.

'Tis the Season for honest reflection, right?

Afterwards we went to SeaLand for dinner. (The best seafood in the world, and pretty much the only restaurant in this little town). The remainder of the evening I tried capturing some Christmas magic by watching my favorite Christmas shows.

But anyway.... before Christmas I started to take down some of the Christmas decor in my room, but I had to add the white glitter house to the others because it no longer fit on the entertainment center.

(Because right before Christmas my mother bought a 65 inch Smart TV. It is A-M-A-Z-I-N-G!)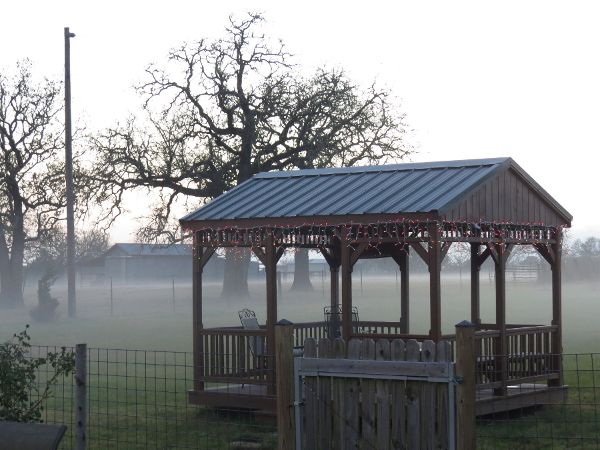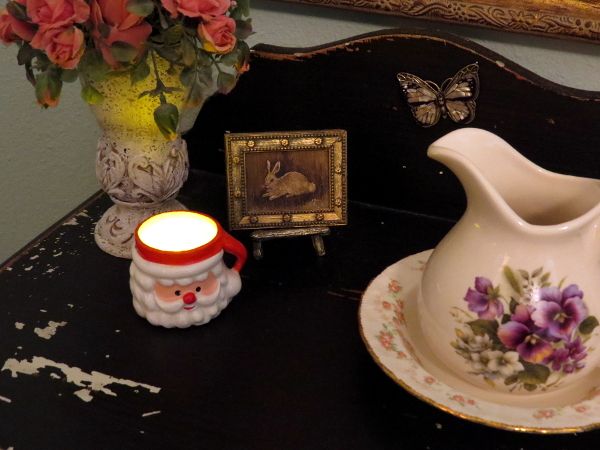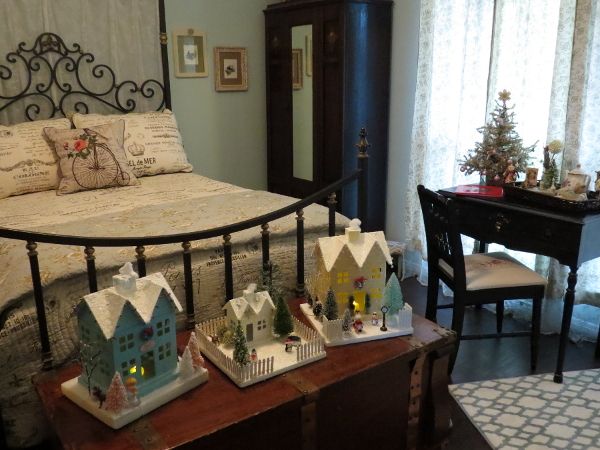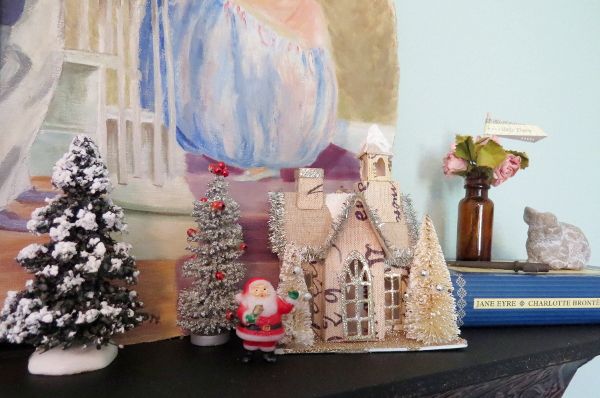 I don't know why I didn't think of adding The Tardis to my glitter houses before. Lol!

(I found it in the ornaments section at Hobby Lobby a few weeks ago)

.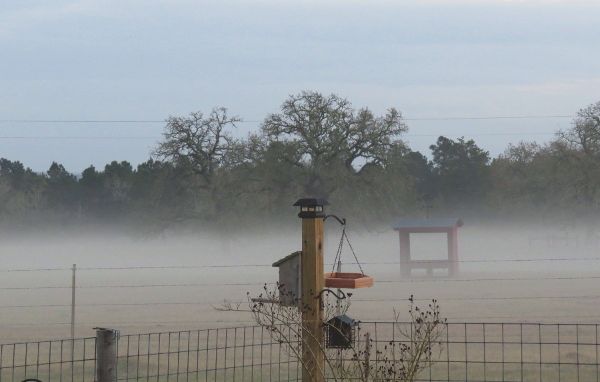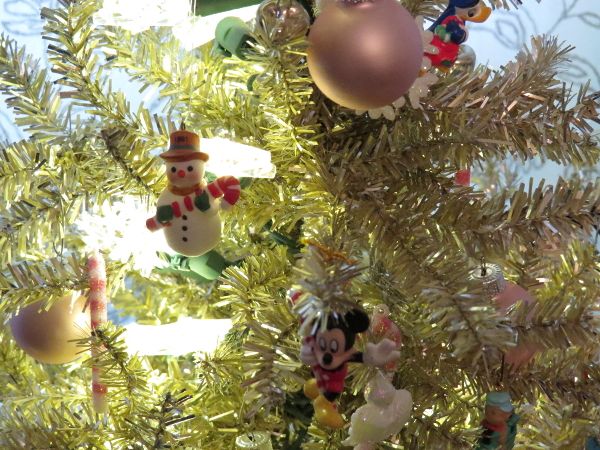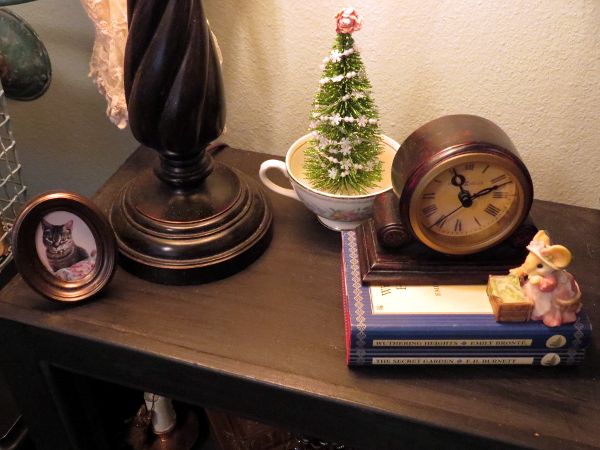 I just had to add my pic of Wendy Kitty back to my bookcase. I still miss that sweet cat!




I know the gate/wreath pics are kind of cropped, but the sun was blinding me and I just didn't care to obsess over it.

(Because I already knew this latest batch of photos would be dark and lousy quality)

.




I can't stand how the color turned out on my tree in these pics. It's actually a pretty gold tree and not pukey green.


(Artwork: Greg Giordano & Holly Hobbie)


Isn't my brother just oh-so-creative in his decorating skills?

Yeah, "creative." That's the word!



My brother is always creative come the holidays. He made my mother do a scavenger hunt around the house once to find her Christmas present... a few years ago he wrapped Mom's Christmas present with an entire roll of wrapping paper WITH the cardboard roll still attached... this year he wrapped Mom's gift with his left hand instead of his right... and he always signs cards creatively.

For example, this year he inscribed my Christmas card as being for "Girl, but not Mom."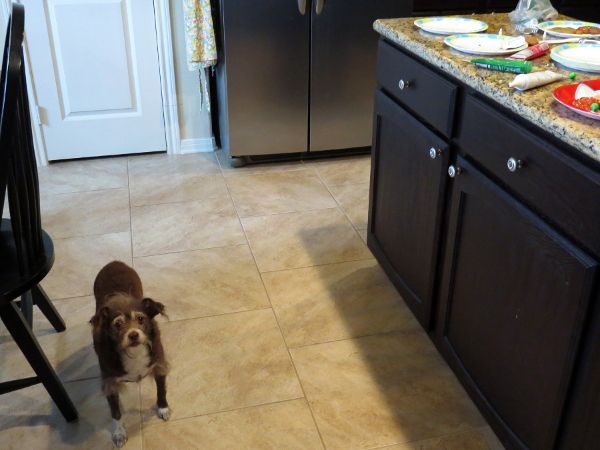 My brother said that the "More You Know" cookie was mimicking those old educational commercials they used to air on tv back in the 90's.

And the bell he said is supposed to be the Liberty Bell, and he made it green because it's "old" and molding.



The "thinking outside the box" cookies are the ones my brother made.

(The cashew as a candy cane on the tree, the one-armed bleeding gingerbread man with a cast, the Santa with the Hershey's bar boots)

.

He started to do one of a bear climbing a Christmas tree covered in honey.

(I knew better than to tell him where the honey was kept in the kitchen)

.




I can't say I really understand the 'blob' one pictured above, except that the hearts represent that he loves danger.


(Artworks: Unknown)



Not many vids to share.

The first one is from the day before Christmas Eve, and the second is from Christmas Eve. It's of when we gave the dogs their toys for Christmas.

I was going to do a short video of the outside lights on Christmas Eve, but I wasn't feeling too well that night.





UPDATE:

I forgot to mention our little Christmas Eve Catastrophe for this year.

After I was hurrying to get the house ready and vacuumed, my father decides to get out the Shop Vac to clean out the ashes in the fireplace from when we used it last week. I kept telling him that the shop vac was obviously still not fixed because I could see dust starting to fly everywhere. I told him he needs to turn it off.

He ignored me of course. Surely I was imagining things, right?

Wrong!

Not only were there "dust flakes" filling the air and covering the furniture and every surface available, but it looked like a sand pile on one corner of the floor.

We had to quickly vacuum, mop the floor, and even take one of the chairs outside to pound out all the dust from it. All this transpired just minutes before our guests arrived, too.

Ho, Ho, Ho, Merry Christmas to us…. or something.