Over the weekend we got one HUGE storm. It lasted forever, and one night it was so LOUD, but thankfully the last of the rain ended around Noon today. I'm grateful.

And that concludes the weather report...

I've been wanting to see the Christmas goodies in one of my favorite antique stores, so the other day we headed to Round Top before all the rain hit.

Our first stop was Junk Gypsies. Mom and I arrived really early, so in all there were probably 3 or 4 customers there at the time.

(Their store gets PACKED, so when we do go we like to be there right when they open)

.



When we walked through the door, one of the JG sisters was there.

(Amie, I think? It was the blonde one)

. She was filling the shelves with merchandise and she had her adorable little dachshund with her.

We basically just chatted about the dog. Lol! Her name is "Hazel" and she is so SWEET! Goodness that was one sweet dog. She followed us around, and I have to say this dog's fur was so soft. I never wanted to stop petting her. She reminded me a lot of our little Abby.

Running into one of the Junk Gypsies there isn't all that strange, by the way.

(Archie, too. I think that's her name)

. We've seen them at the stores around here, too. I've seen their father more than anyone though. He's really nice. I've seen him at their store, the antique show, Walmart, and even Tractor Supply.



After visiting Junk Gypsies, the antique store still wasn't open so we went to the gardens at Festival Hill. Truth be told, it was a lot smaller than I thought and wasn't really a garden. I was disappointed, but glad I finally saw it.

Below are the pics I took that day. Later in the week I'll try to share the first batch of Christmas photos. It's gonna have to wait though because I haven't been feeling well lately... again. Eventually I'll get to it.

Our tree is finally up, but I still have one box of ornaments to go through.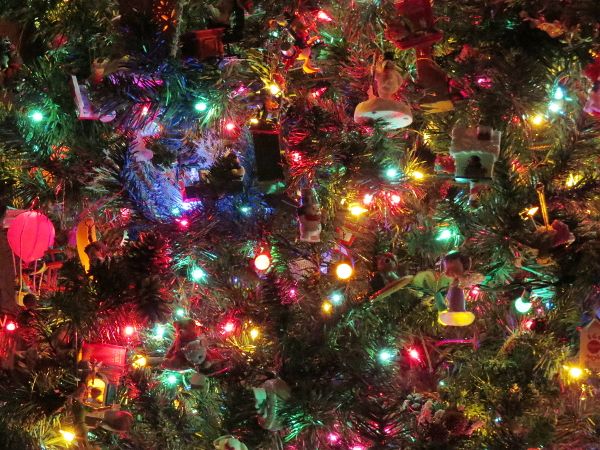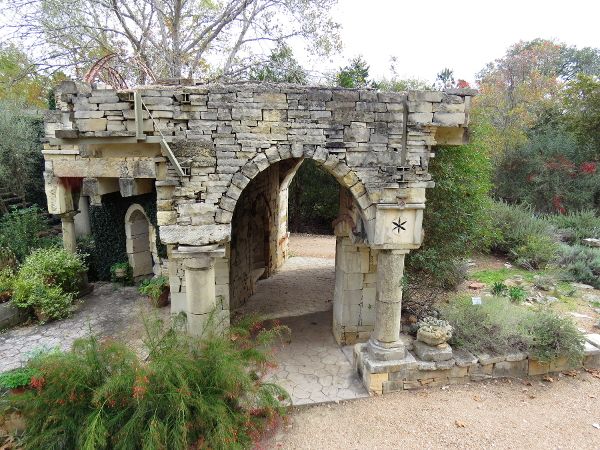 I took the above video the other day. It reminds me of a junior high school dance. Lol! Boys on one side, girls on the other.




Because taking a photos of flags is what you do when sitting in the car waiting for the antique store to open... and it never does.

I was pretty annoyed about that, seeing how we made a special trip to see that store in particular. Thank Goodness Junk Gypsy was open, just as advertised.




I found this pic of "Hazel" on Junk Gypsies Facebook page.