(Artwork: Beatrix Potter)


Happy New Year!


Our New Years Eve was pretty uneventful, and the weather warm.

(Although a couple days before it was f-r-e-e-z-i-n-g and so windy)

. Our new neighbors popped fireworks

all night, so that reminded me of how the holidays were - ANY holiday - back when we lived in Spring/The Woodlands. Our neighborhood would celebrate with fireworks for WEEKS whenever a holiday was near.

(Which was kind of scary when you think of all the pine trees we had around there. Pine trees are highly flammable and in the summers we had to be really vigilant of pine needles collecting in the gutters, etc. The 4th of July was pretty scary in our neighborhood)

.

I didn't really watch any of the celebrations on tv this year since they usually bore me anyway. Instead I watched old "Once Upon A Time" episodes, but I did make sure to catch the countdown in New York.

(Because I'm superstitious. I've always watched it)

. When it finally turned midnight here, the countdown on tv that I saw was in Tennessee.

It was the lamest countdown yet. It was worse than even last year's, and that's saying something.

First of all, I thought I had a few more minutes until midnight so apparently my clock was running slower than it should. Secondly, the people that I saw on tv celebrating the stroke of midnight must have been drunk off their asses

because they seemed to be in some other Netherworld or La-la Land.

It's like they didn't even know where they were or what day it was.

On New Years Day I had my annual spoonful of black-eyed peas.

(Yet another superstition, although I know I'm not alone with this one. It's very common in the South that eating at least a spoonful of black-eyed peas brings good luck in the new year)

.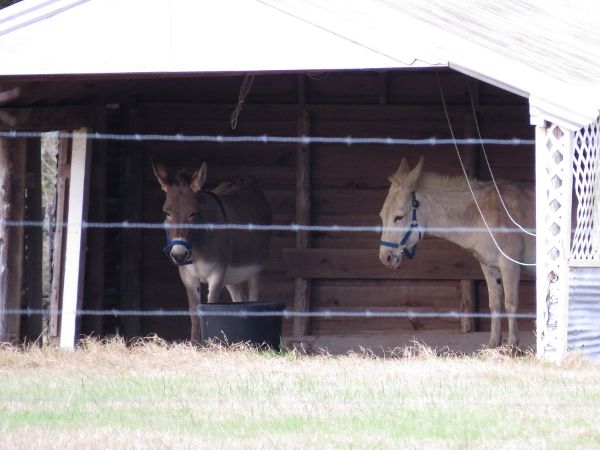 The poor mules next door were NOT fans of the high wind gusts on that one day that it was so cold.

Thank Goodness they had the barn to escape those winds.




"I do think New Year's resolutions can't technically be expected to begin on New Year's Day, don't you? Since, because it's an extension of New Year's Eve, smokers are already on a smoking roll and cannot be expected to stop abruptly on the stroke of midnight with so much nicotine in the system. Also dieting on New Year's Day isn't a good idea as you can't eat rationally but really need to be free to consume whatever is necessary, moment by moment, in order to ease your hangover. I think it would be much more sensible if resolutions began generally on January the second."




(Artwork: Brian Paterson)



While Christmas was HOT and HUMID, and New Years Eve was warm, today it's f-r-e-e-z-i-n-g.



And I do mean really, really cold. The cattle and donkeys and birds are eating up a storm, but the mules are hiding as far back into their little barn as they can.

Speaking of the mules, while we were unloading the treadmill the other day the white mule was yelling at us to feed her. Lol! It was so funny because she is LOUD and very persistent.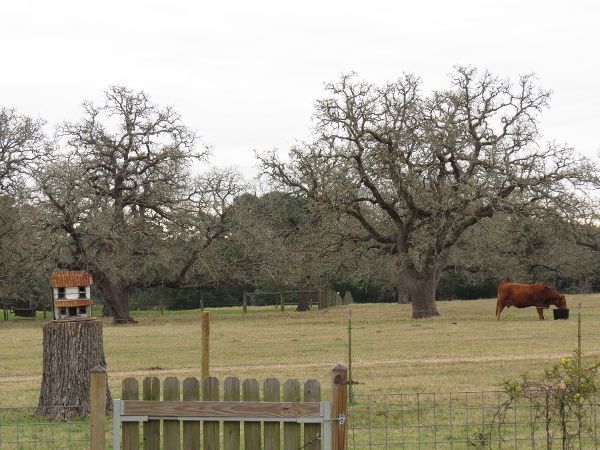 Despite the cold, the only snowmen around here are hanging out on our Christmas Tree.

Yep, the tree is still up. Everything else is down though.

(Well, the china cabinet still has the Christmas Vignettes inside, but I'll remove those when it's time to put up the Valentine Decor)

.

This year I was pretty quick about taking down the Christmas decorations.




There is ICE on our new deck. It's exciting!

(Not that there's ice on the trees or anything, although the bridges around here do. There have been a few accidents nearby)

.



FYI:

Pardon the color of the deck. We still haven't stained the wood.




It still hasn't reached 37. It's a little after 1 pm right now, and while it's 31 degrees it actually feels like 21.

Of course, I remember back in 2014 it got so cold one day that the index was 9 degrees. There was a lot of ice on everything then, too.




We got to light the fireplace again. Hooray for the fireplace fulfilling it's destiny!




We're thinking of making chocolate chip cookies to celebrate this change in weather. However... knowing we finally have a treadmill, it makes me second guess the baked goods.

Not that we really eat sweets around here in the first place, and you know what they say --- just think of all the women on the Titanic that turned away the dessert cart.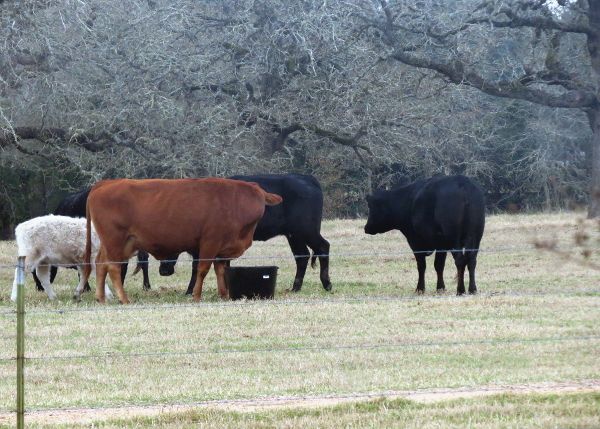 Update:

The cows, donkeys, and most especially the bull were HILARIOUS earlier. They were running so fast and doing these 'jigs.' I don't know if the neighbor was calling for them or what, but they were incredibly frisky.

I wish I got it on film!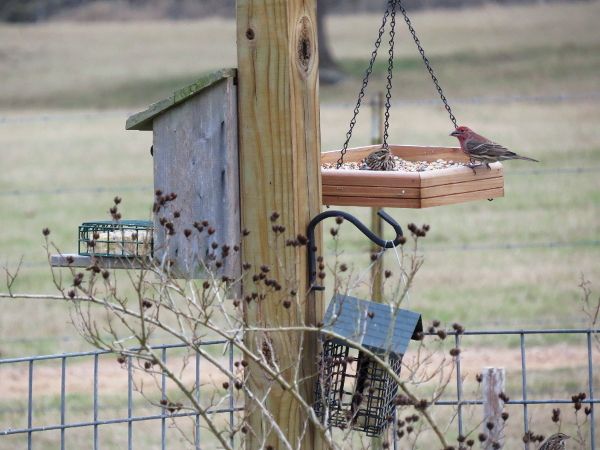 The cattle next door have really been eating up a storm! Thank Goodness our neighbor feeds them VERY well when cold temperatures are coming. Two of our neighbors are really good about taking care of their livestock. I don't know for certain about the cattle across the road from us. They're really skittish of humans. The cows - and longhorns - even further down the road are exactly the same way.

They're scaredy-cows.


The low tonight is supposed to be 21 degrees, so I feel awfully bad for the outdoor critters.

And speaking of critters, we were told yesterday that someone else also saw a flippin' mountain lion nearby.

(My father saw one a while back)

. It was just a pebble's throw away from our house, so that's frightening.

They also said there are A LOT of coyotes, but those I'm used to. I hear them all the time, and the dogs next door love to fight with them all the time, but they seem to pretty much keep to the woods.

(Knock on Wood)

.

And speaking of the neighbor's dogs, I'm a little annoyed with one of them. The new dog, "Walter," has scared all our deer away.

(We've seen him chase them off, and I'm 98% sure he's what scared the mule next door so badly that she jumped the barbed wire fence recently. Those German Shepherds do escape their acreage sometimes)

. They're sweet dogs, but I do wish they would stay on their property.

(For their own safety most especially. We get a lot of big rigs out here)

.

We used to get 6 or 8 deer at a time, so I'm mourning over their absence. Our game cameras capture nothing at all now.

~♥~♥~♥~♥~

♥

~♥~♥~♥~♥~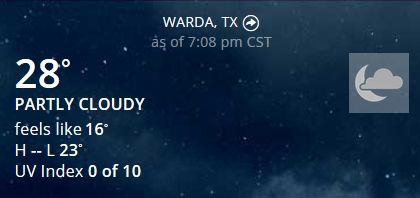 Man is it coooold out there, and it's only a little after 7pm.

One of our furkids, Maddie, is OBSESSED right now with wanting to just lie outside in all that cold. She's always loved it.

I remember a couple years ago we had a really rare ICY day and she insisted upon lying down on that icy grass and in the wind.

Not me!