1). Valentine's Day is just around the corner!

(Or as I call it, "Single Awareness Day")

.

Over the weekend I packed up the Christmas decor inside the china cabinet and replaced it with the Valentine Decorations. I changed it up - just a tad - this year.

Last year it looked like THIS.

I do miss our little dining table scene we used to do inside a tray. That can be seen HERE. (We no longer do it because since we moved we can't purchase that lovely pink strawberry shortcake candle. We used to get those in Old Town Spring. They were expensive, but well worth it because the scent was so pleasing and the candle itself lasted a really long time).

2). Ever since we had our beautiful 60 foot tree chopped down, the bluebirds have disappeared.

Which takes a lot of getting used to seeing how it was the norm to see at least 16 of them together at one time.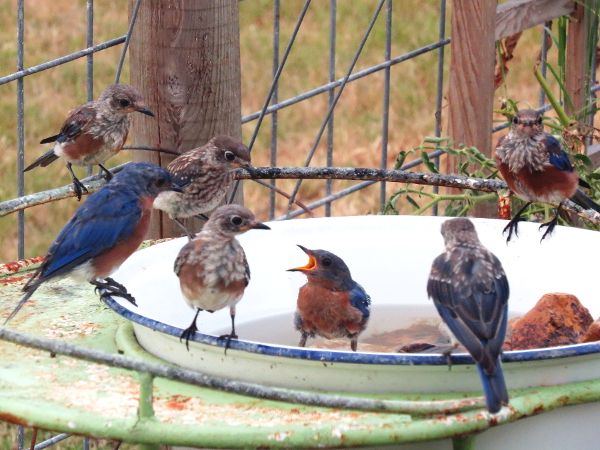 See what I mean? We used to see things like that here every single day, and all day.

(Hummers, too)

.

Fortunately, I've seen a few of them return this week. I have got to find a way to lure them back here on a permanent basis. I miss them so much!

And our tree. I still desperately miss our tree.




3). The Winter Antiques Show was in Round Top over the weekend.

Unfortunately, we had plans for the weekend so we only went to Junk Gypsies on their first day of putting tents of their stuff out in front of their store. There wasn't much there at the time, but it looked to me like they were still setting things out.



(via)

4). While in Round Top/Warrenton, I finally got around to visiting St. Martins. It's the world's smallest active worship Catholic Church.

While I'm not Catholic, or even religious, I ADORE country churches, and they are everywhere around here. I've always wanted to have a church renovated into a little house to live in. The older churches are just so sweet and homey and inviting to me.

5). On Pinterest I've been seeing the most adorable 'shelves' built from baskets and old ladders.

We decided to make one for ourselves and I am IN LOVE with how it turned out!



FYI:

These photos didn't turn out so well, even after editing the heck out of them.




I snapped this pic of the

(now dissipating)

fog over the pond on Sunday morning. Or, as Luna poetically calls it, "Dragon's Breath."

I love that!



This is St. Martins.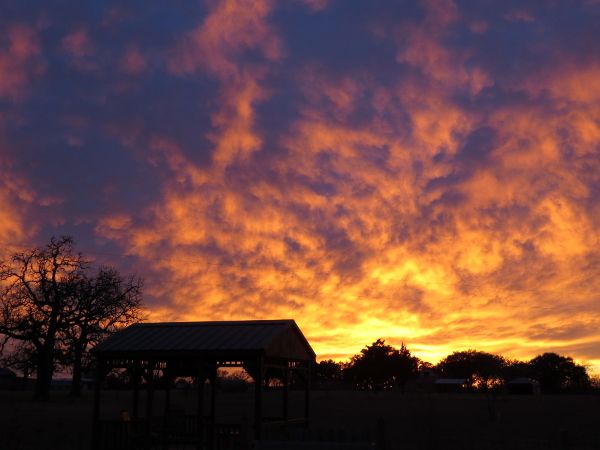 More "Dragon's Breath."

(Also dissipating by this time)

.

This was on Monday morning when it was actually cold! It was 49 degrees, so I didn't expect that. There was even frost on the umbrella.

(Although it did warm up to the high 70's)

.




I've always wanted to get a good pic of the 'Texas' sign at Marburger/Round Top but never have since I'm always in a moving car.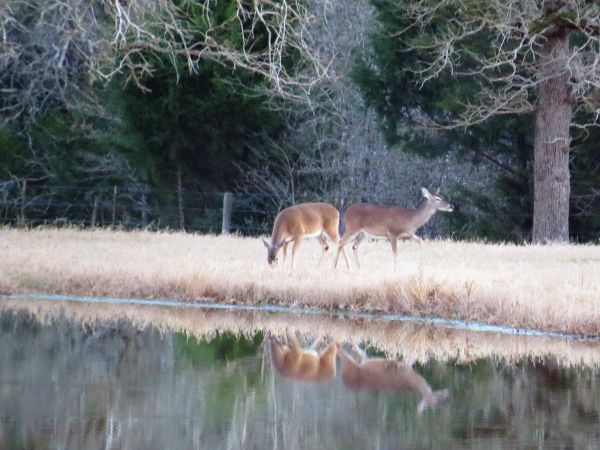 Mom decided to make one of her blue jean jackets a Valentine jacket, so she ordered this Disney patch and the little hearts to iron on the pocket.

Isn't it sweet?!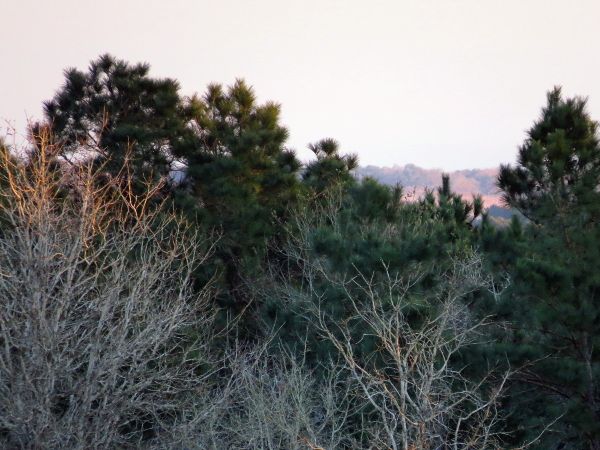 Berries on a fence at Junk Gypsies.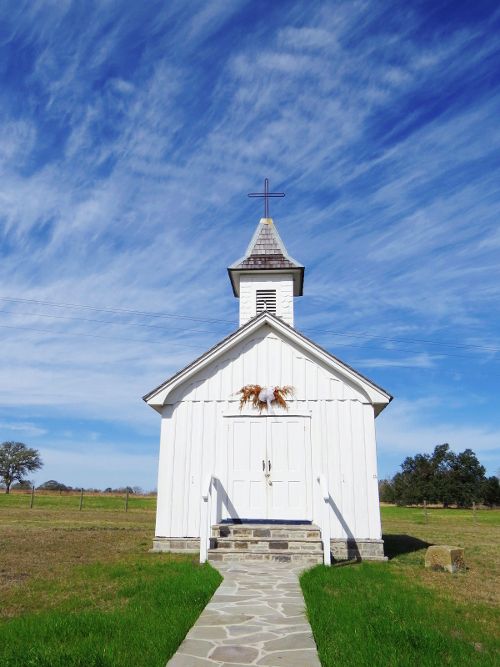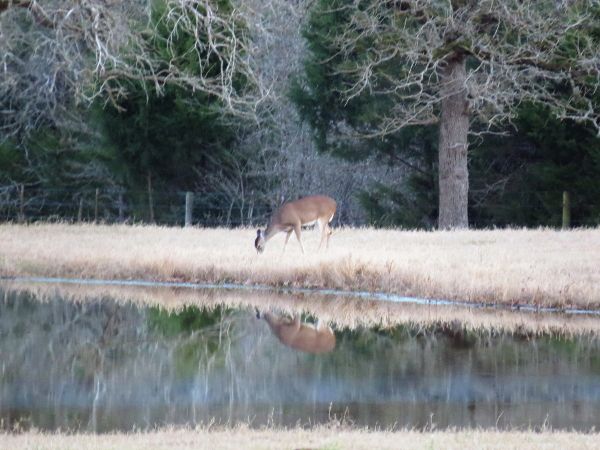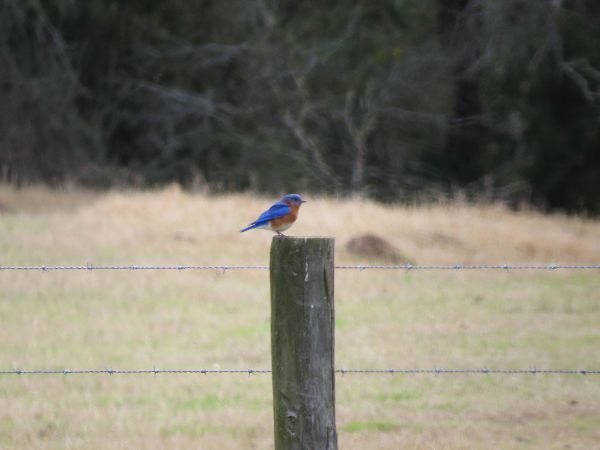 I didn't mean to take so many videos this time around, but as always I couldn't help myself.

I was shocked to see a couple deer show up on our game camera. We used to get at least 6 deer at a time, every single night, but since the neighbor got their new dog it's been driving them away.

I really miss seeing the bucks, and fawns, most especially. They are so beautiful.





The white donkey is so cute. She's a little timid, but if she sees me outside she SCREAMS for me to feed her a carrot.