Only five days until Saint Patrick's Day!

I'm always telling myself to slack off on using the camera so much... (especially of basically always taking the same photos over and over again)... but I totally blame the neighbors.

As in the new springtime calves born a couple weeks ago. So far there are only 3 of them.

The good news is the bluebonnets are beginning to pop up so that will now be my next focus in the upcoming weeks.

Also, the antique show is coming up so I might take photos of that for a change. It depends on the weather really. I usually don't bother because 1). I worry that some dealers might not want photos taken of their booth, and 2). It's always soooo hot, and carrying a heavy bag filled with water, etc along with the camera doesn't exactly make the situation more comfortable.

I have a love/hate relationship with the Spring and Fall Antique Shows, although the GREAT news about the spring show is that Stump's Pizza should be there!!!!! They have the BEST wood fired pizza IN THE WORLD!!!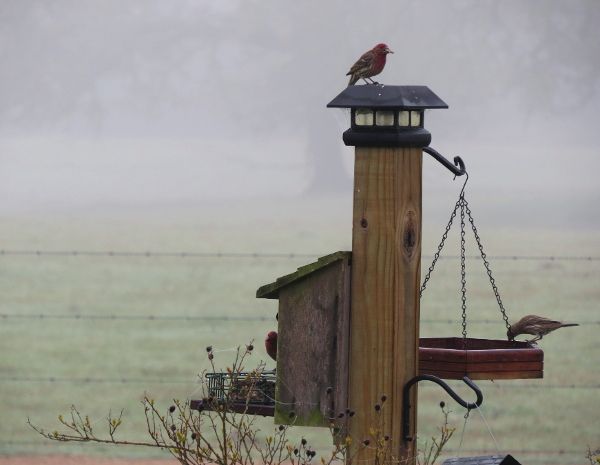 Um... lots of pollen around here lately.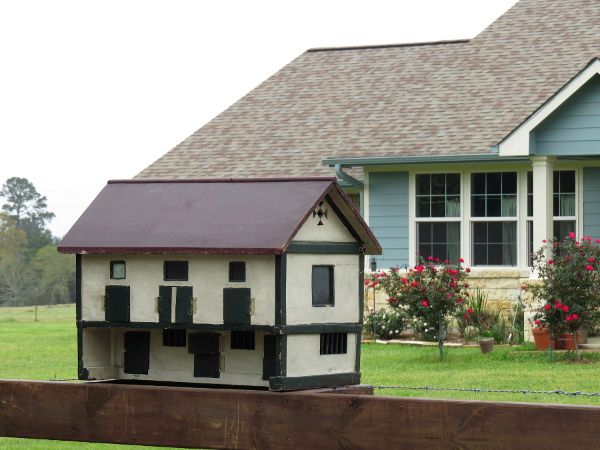 The house still isn't completely painted. Mom and I can only reach so high on the ladders and aren't about to climb the roof. Also, when Dad can help by getting up on the roof and using the biggest ladder, it's on the weekends and as always.... it's pouring down rain on the weekends.




We're dog sitting my brother and SIL's dogs again.

"Beans" has been even friendlier than normal with me this time. He's always nice, but this time he's been even kinder. He gives me kisses and is always wagging his tail.

Maybe he's just buttering me up because when he and his sister are here he and I always play fetch. He LOVES when we play that game outside. He plays with the ball

(which, by the way he always knows where I keep it)

while Abby plays with her pet rock.

It's muddy out there, but the games must go on!




The babies really love the feeder. It's like the cow's equivalent of the water cooler, I think. lol!




While painting the deck, I'm always hearing geese flying overhead. Every 10 minutes or so there's a new group. I love listening to them. They have a soothing sound.

By the way, the other night I couldn't sleep so I watched a Star Trek episode on tv.

(Really not a fan, but I sometimes watch it anyway)

. It was the one with the Tribbles. Watching that episode, I realized that's what the geese sound like. lol!




I am in love with this new calf. I love it's white face. It's really small, too.

And what's extra adorable is that ALWAYS are the calves together. They usually all hang out with the white-faced mother, too. Easily, over 90% of the time that's how it is.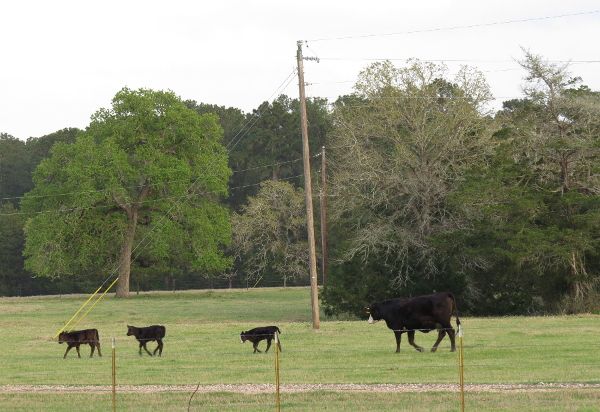 I've only seen one bluebonnet in our yard so far.

I really hope more pop up because we did plant some of the expensive bluebonnet seeds this time around.




We still have to paint the trim white on most of the house. We wanted to paint the gutter white, but around here that's not such a good idea. Lol!

Doesn't the garage door look like real wood?! It isn't though. It's a gel.




Reminds me of Close Encounters, right before the spaceships come in.




Did I mention there's pollen everywhere right now?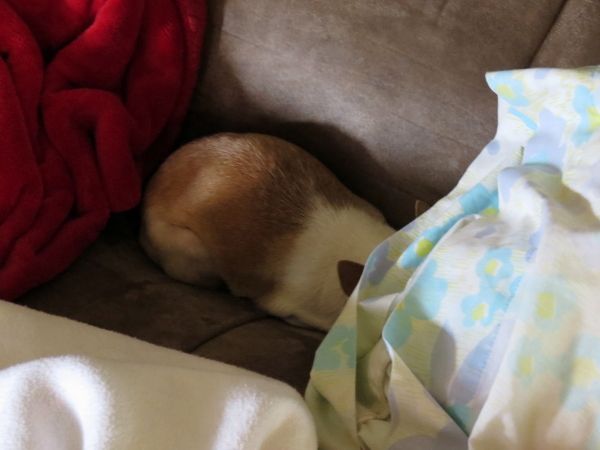 Little "Crunchy" taking a nap.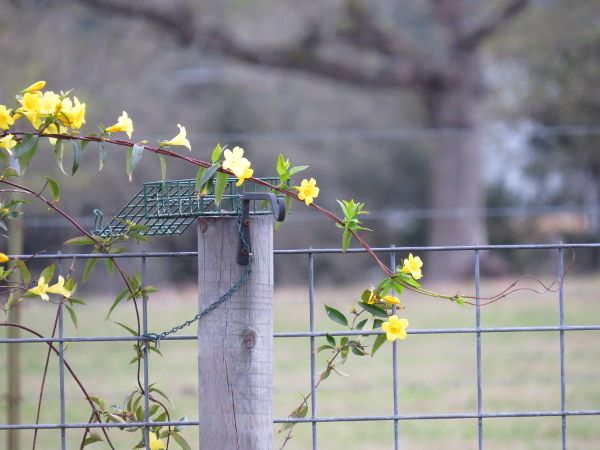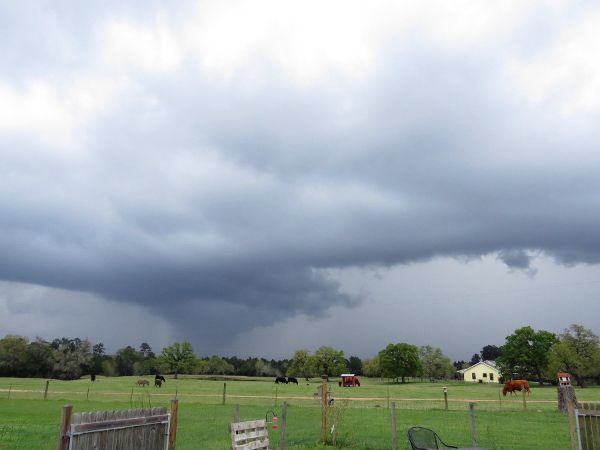 We have lots of Indian Paintbrush blooming in the front again.




We're going to add wood decoration to some of the gables of the house, as well as cedar wrap the columns.

(Today we wrapped one of the posts)

. We're also going to put in a large walkway.

FYI: The paint color is Behr's "Provence Blue."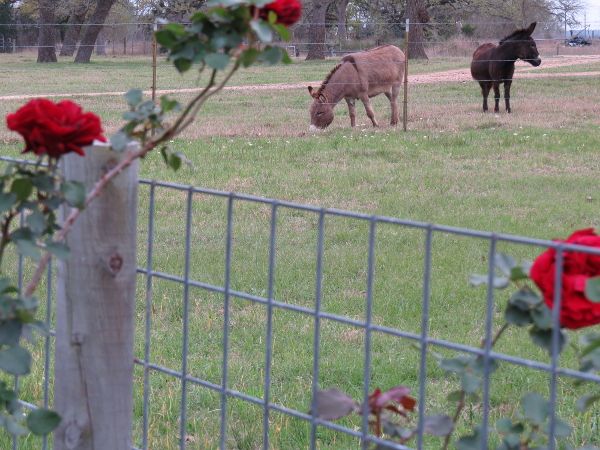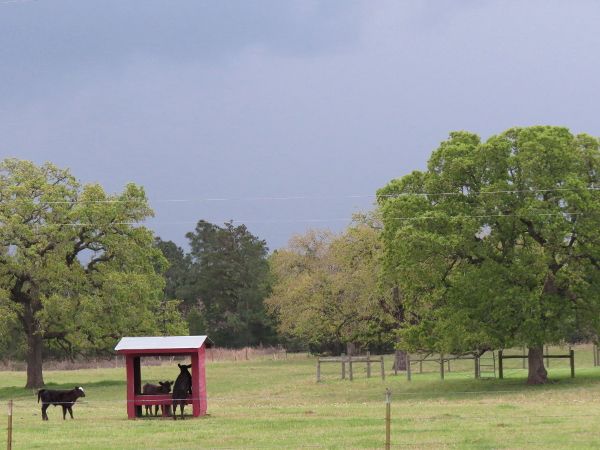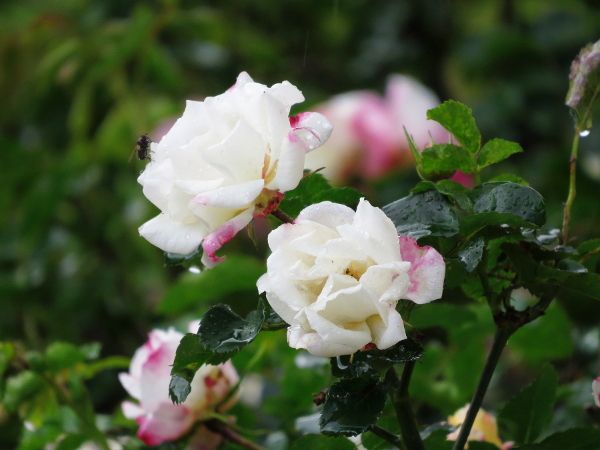 I am in love with the new calves. They are always doing little jigs or running.

They're just so gosh darn cute!!!