- The Spring show has already begun!

Well, it officially opens this weekend but we like to visit as many of the fields as possible before then. Otherwise, it's p-a-c-k-e-d.

People and celebs come from all over the US, so you can imagine the crowds that gather upon their official opening.

(I even saw a license plate from Canada the other day! Now they are a loooong way from home)

.

We've only attended the show twice this Spring Break. On our first visit we hit the jackpot. The weather was cooperating and the things we did purchase were really well priced.

So many times these shows are either great, or duds.

(Thank Goodness we live so close to it)

.

- Today is one blustery day!




This wind is insane! It's actually a beautiful day. It's warm, but the blue skies and constant gusts make up for it.

Of course, tomorrow we have 100% chance of rain, so... I'm enjoying this while I can!




An owl we bought at the antique show. I think I'm going to name him either "Duncan" or "Hermes."

Duncan is one of my favorite names, and Hermes is from an old Disney Classic film.

(Based on Mark Twain's "A Connecticut Yankee in King Arthur's Court")

.




I love this shelf we bought at the booth where we always purchase pillows.

You can even see sap on the wood!




This particular pillow has a Spring quote on the other side.




We also got these two holiday pillows.

(We already have a Halloween themed one from there)

.

Unfortunately, there were no Valentine-themed pillows/slipcovers. I think she'll have more for the fall show.




I love this little spice rack. This came from the booth where we got the owl.





(Artwork: Victor-Gabriel Gilbert)



Below are photos from the actual show.

I love the pic of the bull wearing the crown the most. It's from a booth called "Bull Chic." The lady that runs that booth was SO FRIENDLY!

We've been on the hunt for corbels to put in our kitchen. She had 6 beautiful one's that came from an old building in Caldwell. While reasonably priced, they were over the budget we had set for ourselves. She recommended another booth across the street that sold corbels.

Now THAT is how you garner interest in your booth and display integrity.

(Unlike the woman that reneged on the price of the bench. I'll rant about that later)

.




I just thought this was really cute.

(You know my weakness for cows, aka "Gods of the Country" as I call them)

. I hope someone purchased it and enjoys it.

This was also from "Bull Chic" by the way.




The same place we got the owl and spice rack from.




Also the same booth we got the owl from. This guy is so talented! His furniture is beautiful.




We almost bought this for our dining table, but the lady that ran the booth had NO ETHICS!

She quoted us a price, which we said was fantastic. Excited, and pretty darn sure we would purchase it, we walked all the way back to our car to measure if the bench would fit. When we got back she told us she quoted the incorrect price and it's actually $100 more than the quote she looked up just minutes before.

Right. How stupid does she think we are? What, did she look up the wrong price originally? Were her eyes playing tricks on her?

(Can you say "Liar, Liar, pants on fire?)

Made me so angry!




I would love this if it were painted solid white.




I LOOOVE this table from him the most! It would have looked so pretty on our new deck.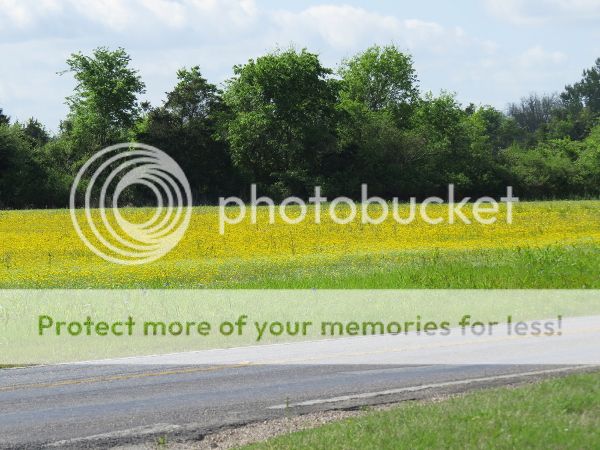 Video from this week, at home and at the antique show.

(Round Top and Warrenton are sleepy little towns, but twice a year during Antique's Week it's crazy!)



I also have video of hunting for bluebonnets.



Warning:

Those vids in particular were taken from the car, so of course they're shaky. I also forgot to film the prettiest little section in Round Top.